Infokekinian.com - Contemporary friends, now I will provide information on how to track hidden surveillance cameras. Watch this article to the end.
To increase the security of your home or surrounding area, CCTV surveillance cameras are a must.
Stalking and other people harassing is a common usage of social people.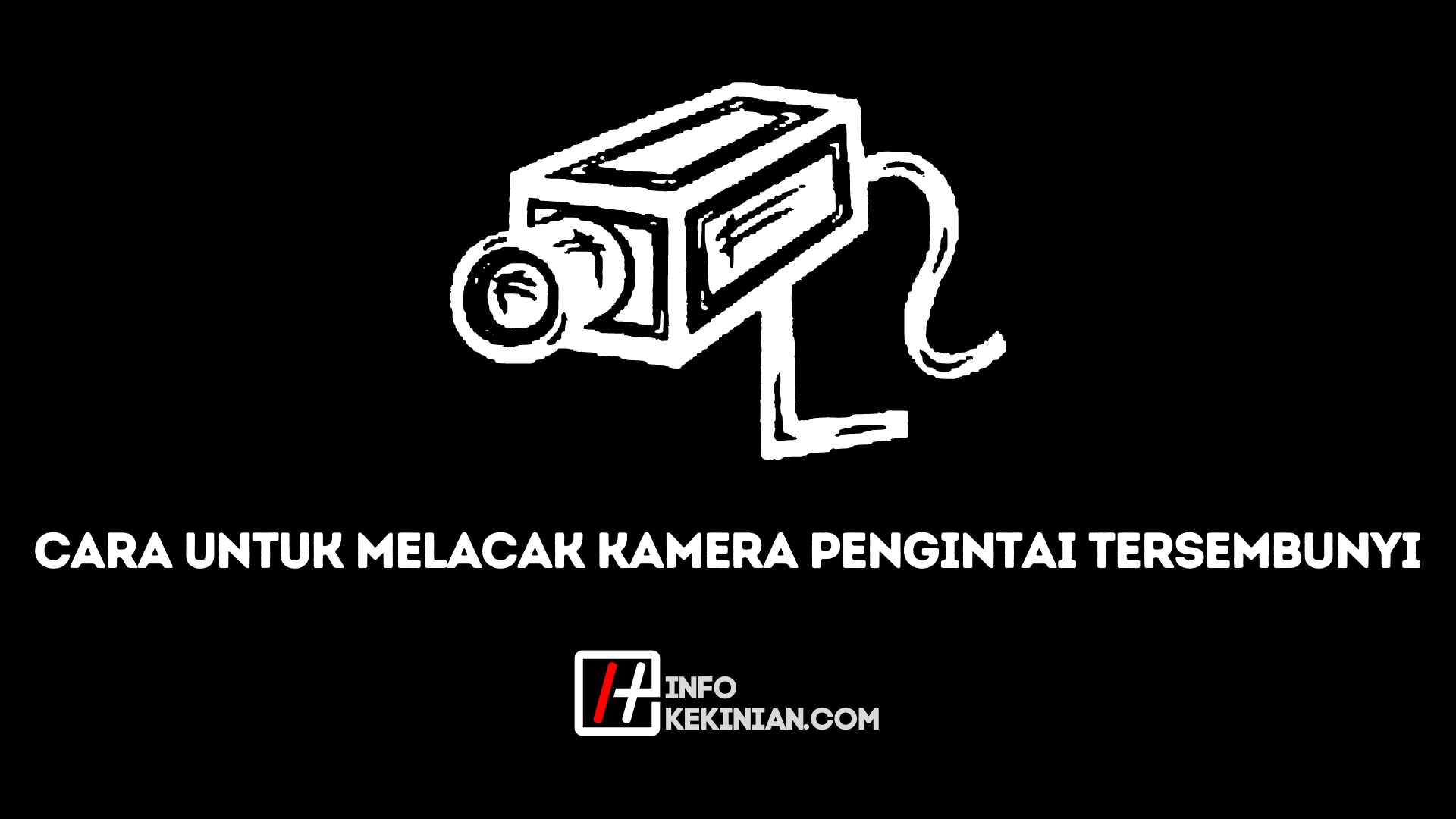 Under certain circumstances, hidden surveillance cameras are found in private places in public places, such as public restrooms or fitting rooms in shopping malls or clothing stores.
3 Ways to Track Hidden Cameras
To increase awareness, you can use Android and iOS smartphones to track hidden surveillance cameras in the following three ways:
1. Make Cell Phone Calls
The easiest and fastest way to track hidden surveillance cameras using a cell phone is to place a cell call
Typically, hidden surveillance cameras emit a special radio frequency. When there is a cellular call, the frequency will interfere with the cellular call signal.
If you detect an unstable or stuttering signal in a certain position, you can start to suspect that there might be a surveillance camera hidden around you.
Keep in mind that this method requires foresight and is less accurate. This is because in some areas, cellular signals may be difficult to access.
2. Scan for Wi-Fi
There are Wi-Fi scanner apps that can detect hidden surveillance cameras. One of them is Fing which is available on the Apple App Store and Google Play Store.
Fing will scan all devices that use a Wi-Fi network. This is because surveillance cameras are usually connected to a Wi-Fi network to display images in real time.
When using this application, it is best to turn off the Wi-Fi connection on other devices that are not being used so that surveillance cameras can be more easily detected.
After scanning the area, the Fing app will display several devices currently connected to WiFi.
Usually, a camera type device will display "IP Camera…" and display the manufacturer's name, such as Nest, Arlo, or Wyze.
3. Use the Detector App
The final step is to use a hidden surveillance camera detection app.
There are several apps compatible with iOS and Android, which can be easily downloaded on Google Play Store and App Store.
For example the Hidden Camera Detector application, which will give a sign and sound an alarm if it detects infrared from a surveillance camera.
Then there is the Glint Finder application. This app uses the phone's camera flash to detect shiny objects such as the camera lens.
The user will then be notified if there is a risk that he is being stalked by a hidden camera.
There are also other similar applications such as Wireless Camera Detector or Detectify Hidden Device Detector.
Conclusion
Those are 3 ways you can track hidden surveillance cameras.
Thus the article on How to Track Hidden Surveillance Cameras and don't forget to keep visiting the Infokekinian website.
Because we also have a lot of other information and recommendations which of course will be useful and help current friends.