InfoKekinian.com – There are many ways to update the Play Store application, but this time we will explain how to update the Play Store in two ways. Let's see the explanation!
With the Google Play Store on Android, you can easily get the apps and games you want. The Google Play Store upgrade process is still a mystery to many Android users.
Google Play Store usually updates itself without user intervention. As a result, people will not be confused by the process of doing a manual update. However, sometimes the automatic update option cannot be used.
So, like it or not, you have to be able to update the Play Store independently. For those of you wondering about how to update Google Play Store, if the automatic update option doesn't work, here are some alternatives you can use.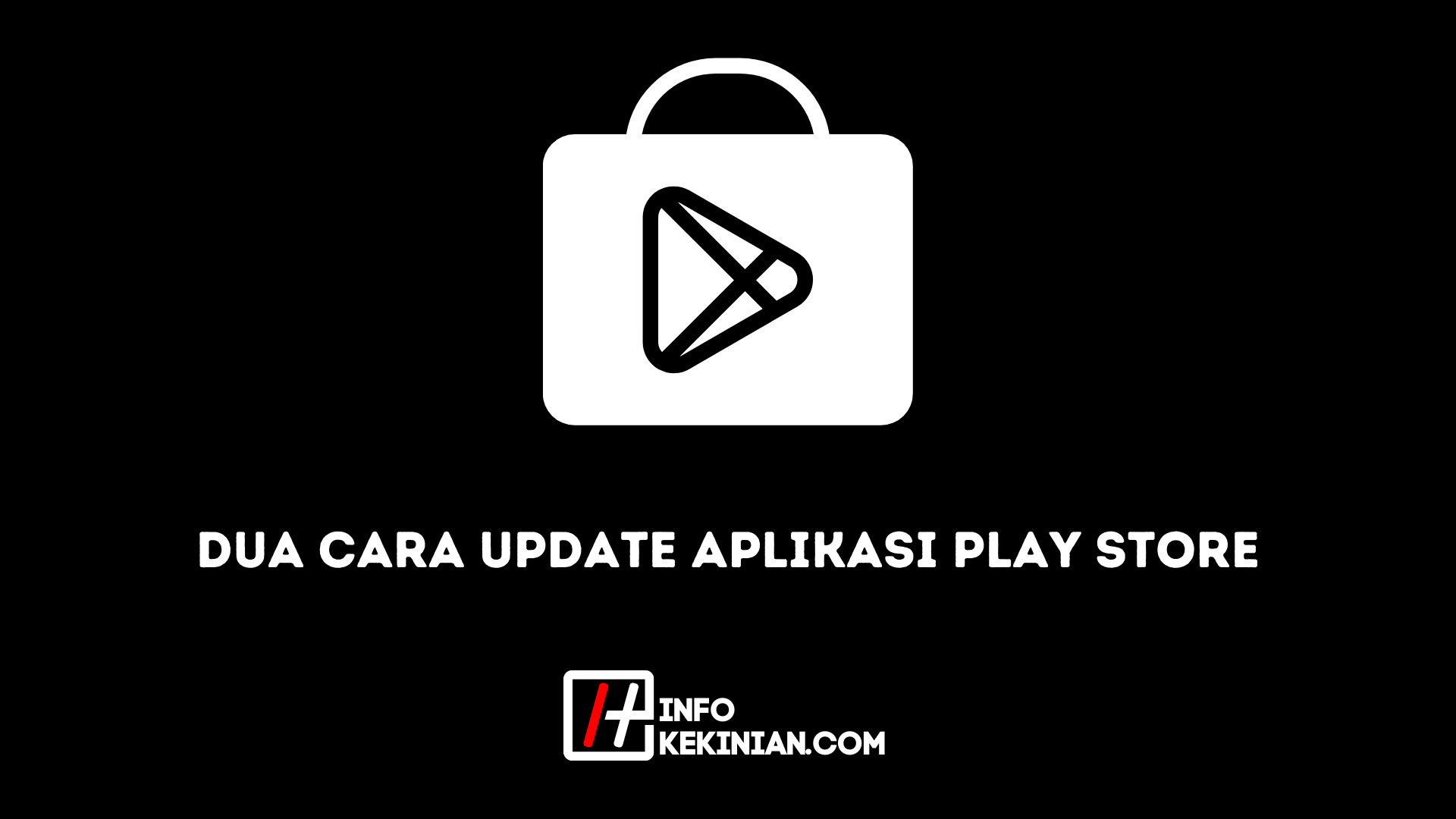 How to Update the Play Store Application
Infokekinian will provide several ways for you to update the play store
1. Update From Google Play Store
Many people have found success with this approach. Many Android users rely on this strategy because it is considered safe and simple. And this method is also spelled out how to update play store automatically
Make sure your internet connection is stable before you start upgrading the Play Store. Failure to do so now can cause problems in the future. If so, then start the update process steps:
Open the Google Play Store app. Next, navigate to the Settings menu.
Select "Build Version" from the drop-down menu at the bottom of the page.
If a new version is available, options to download and install the new version will appear.
If the latest version is not accessible, it indicates you have installed the latest version of the Google Play Store application.
If so, then you will receive a message stating "Google Play Store Version is Latest".
Finished.
Update From Apk Files
For those of you who regularly do repairs on Android, you will know about the effectiveness of this file. The apk file is an option if you want to install the app offline. This type of apk file can be customized as needed.
The Play Store app can be updated quickly and only uses apk files. But be careful, the Apk file that you get is the latest version. To update using an apk file, here's the guide:
Download the Google Play Store Apk file.
The apk file for the Google Play Store app can be found by searching for it using the apk format. Make sure the apk version you download is the latest version
Download the file to your Android phone and run it.
Automatically the Google Play Store on your Android will change according to the Apk that you downloaded earlier.
In this way, you don't have to wait long to update the Play Store application.
Conclusion
So, those are some ways you can follow to update the Play Store application. Hope it is useful!