InfoKekinian.com – Hello, current friend. On this occasion, I will provide information on how to use the Adobe Lightroom photo editing application, which will certainly help you.
Are you often disappointed with the portraits you take on your smartphone? The photo you just took and needs to be changed before uploading it to social media like Instagram using a photo editing application so that the results are more interesting & cool.
Like, retouching the photo you just took using the Adobe Lightroom application.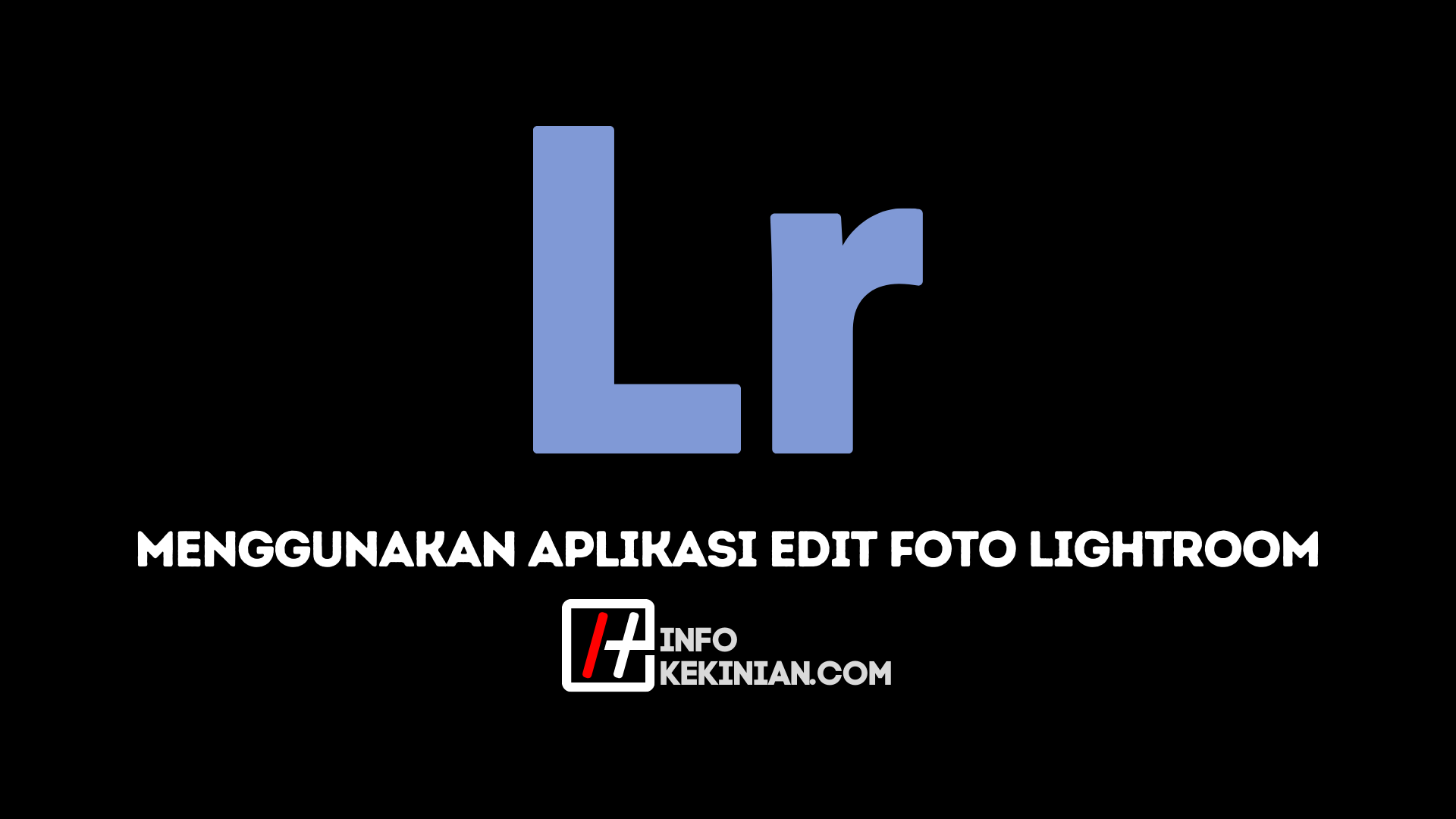 Adobe Lightroom is a popular photo editing application among today's youth due to its comprehensive feature set.
So from that this time I will give a tutorial on how to use Adobe Lightroom on a cellphone, so that your photos look beautiful and cool.
For those of you who are using Lightroom for the first time, please refer to this article to the end!
How to Edit Photos in Adobe Lightroom
Adobe Lightroom is an application or program produced by the Adobe company, primarily intended for editing photos either on a PC or computer or smartphone.
Adobe Lightroom itself may be easier to use than Adobe Photoshop because in terms of designation it is only focused on changing the lighting in photos or images.
So, for those of you who are beginners or new to using Adobe Lightroom, here we provide a tutorial on how to use Lightroom on an Android Smartphone, from importing photos, editing, to saving photos that have been modified using Adobe Lightroom.
How to Use the Lightroom Application
Here's how to use it that you can follow:
1. Open the Lightroom Application
If you have installed Lightroom on your phone then open the app. However, if you haven't & don't know how to download and install this application for free on Google Play store.
Once the Lightroom app is launched, there will be an app introduction at first. You simply follow it or you can skip it directly by pressing Skip.