Infokekinian.com – How to use a HP camera as a webcam for a laptop or PC? This time I will share three ways to connect an HP camera as a webcam to a laptop
Technological progress, as we all know, requires humans to do all kinds of things. One way is to get around the low resolution camera on the laptop.
Zoom is a new activity during the pandemic that has led many people to find ways to produce high-quality images.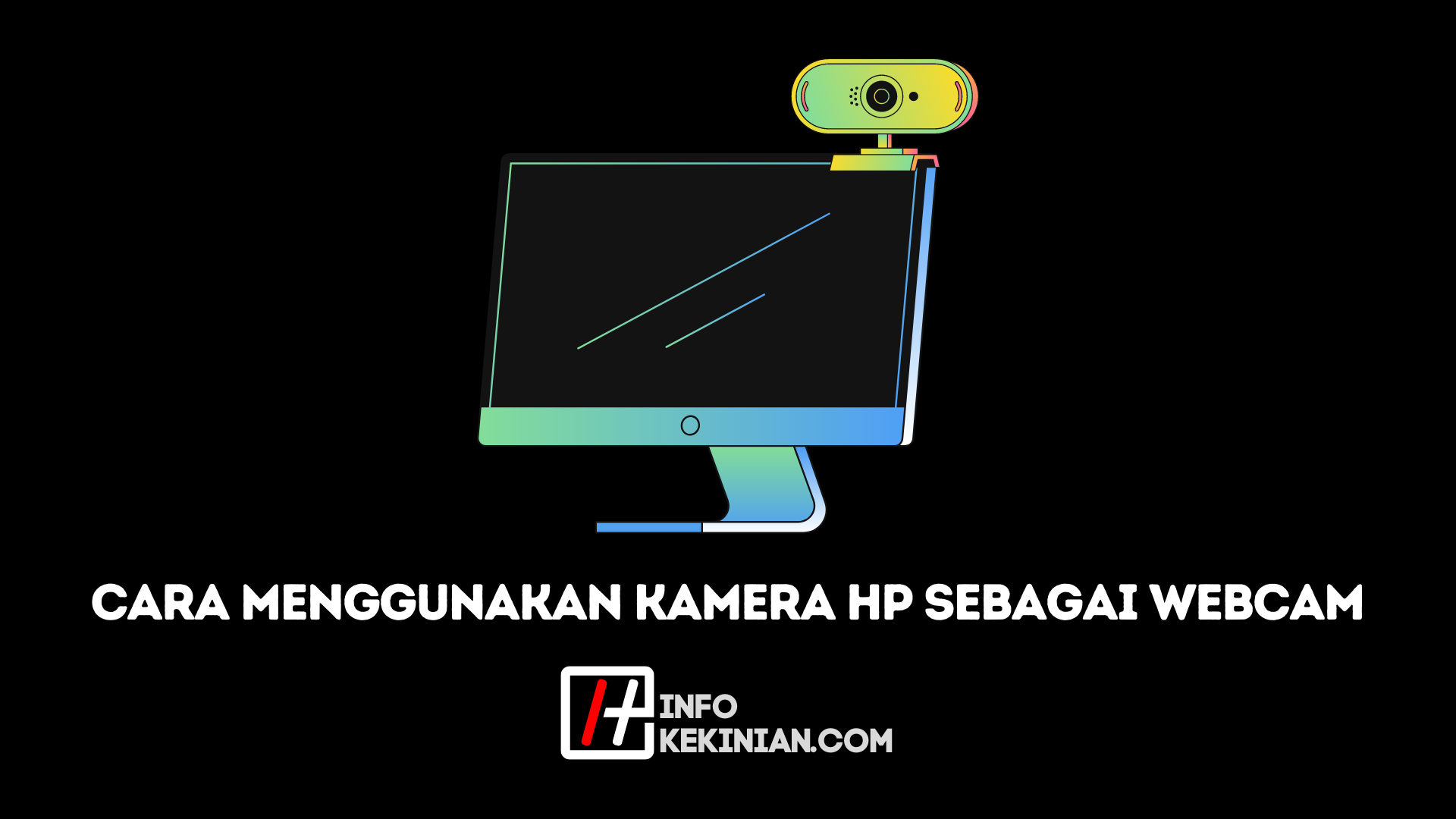 One of the things we can do is to use a cellphone camera. However, few people know how to connect an HP camera to a laptop as a webcam.
You don't have to worry! In this article, Infokekinian discusses specifically how to turn your cellphone camera into a webcam.
3 Ways to Turn a HP Camera into a Webcam
Here are 3 ways you can try:
1. Via the DroidCam Application
For the first method, Infokekinian proposes using an application called DroidCam.
You can use this application as a way to connect your HP camera to a laptop or PC. Here's the full how-to:
Download the DroidCam app from the Google Play store.
Install the DroidCam application on our cellphones and PCs / laptops.
Connect our cellphones and laptops to the same Wi-Fi network.
Enter the IP address and use a USB cable to connect the HP to the laptop.
HP cameras can already be used as laptop webcams.
2. Via the Mobile application
Zoom, Skype, FaceTime, Google Hangout and many other popular video calling apps are all supported by Mobiola WebCamera.
So, how do you use the Mobiola WebCamera application to turn your smartphone camera into a webcam? Here are the steps:
Download the Mobiola WebCamera application at mobiola.com and install it.
Open the Mobiola application installed on the laptop and set it to Bluetooth mode.
Do the same for the Mobiola application on HP.
Select the appropriate Bluetooth name on our laptop/PC, and click Start to start.
At this stage, you have successfully connected the HP camera to the laptop.
3. Via the iVcam application
We can also use the iVCam application. In fact, some evaluations show that iVcam provides higher video quality than competing apps.
Here are the steps:
First, download the iVCam download on the Google Play Store and download the Windows version of iVCam
Install and then run the iVCam application on the HP and PC.
Connect our laptop/PC and HP to the same Wi-Fi network.
Select our HP device through the iVCam software on the PC.
Our cellphone has been successfully detected as a PC webcam, which can be used for Zoom, Google Meet or other applications that require a webcam.
Conclusion
Those are 3 ways to turn your cellphone camera into a webcam, which you can now use when you're in a zoom meeting. So now you don't have to worry anymore.
Thus the article on How to Use an HP Camera as a Webcam and don't forget to keep visiting the Infokekinian website.
Because we also have a lot of other information and recommendations which of course will be useful and help current friends.