InfoKekinian.com – Looking for ways to use the lightroom app to edit photos? Check out the following article.
Do you often try to take pictures with your smartphone but are disappointed with the results? The photo that was just taken is still raw and needs to be changed before being uploaded to social media such as Instagram using a photo editing application so that the results are more interesting & cool.
For example, retouching the photo you just took using the Adobe Lightroom application. Adobe Lightroom is a popular photo editing application among today's youth due to its comprehensive feature set.
So from that this time we will provide a tutorial how to use Adobe Lightroom directly on an Android phone so that your photos look beautiful and cool. For those of you who are using Lightroom for the first time, please check below in full.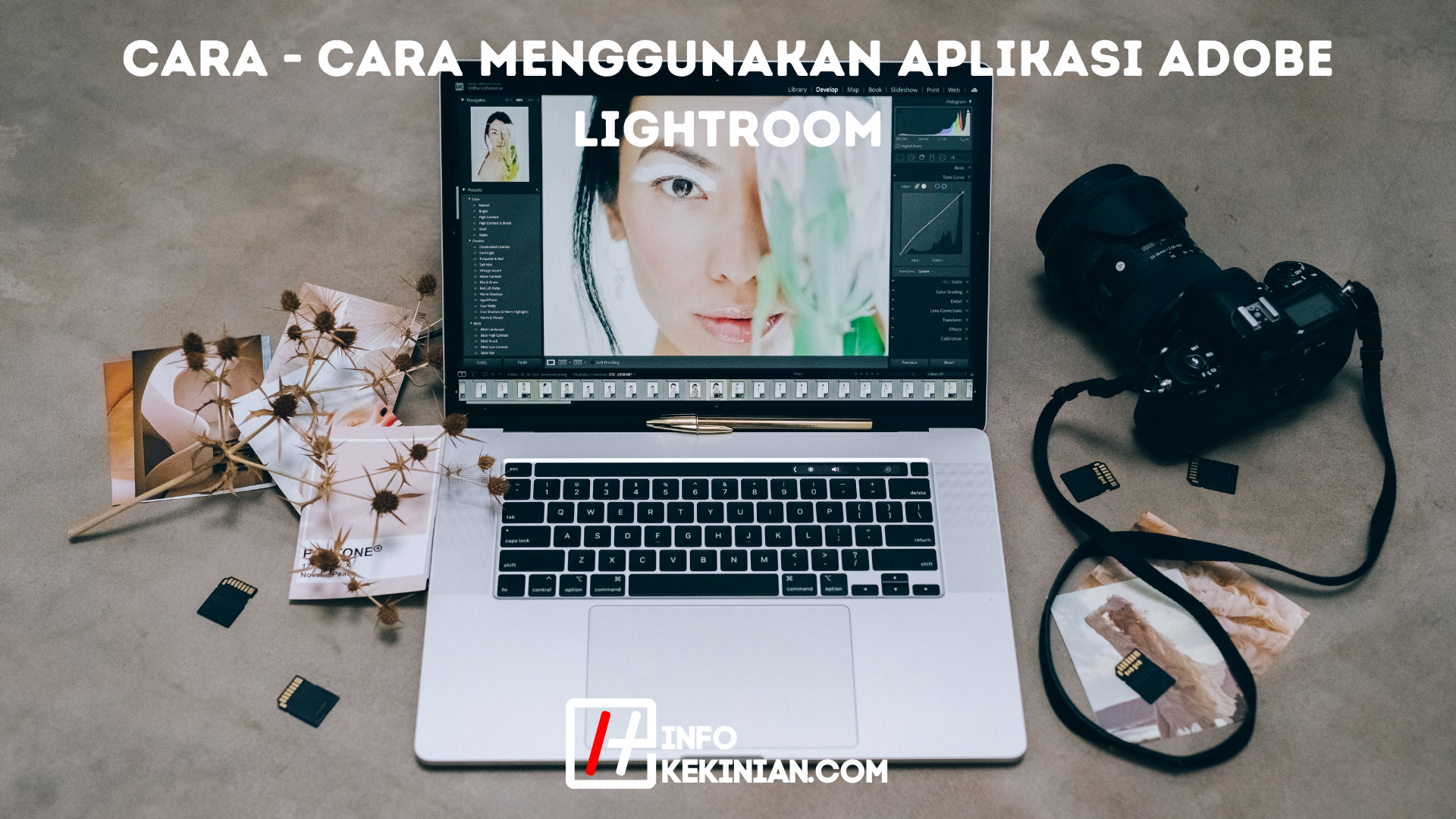 How to Edit Photos in Adobe
Lightroom
Adobe Lightroom is an application or program produced by the Adobe company, primarily intended for editing photos either on a PC or computer or smartphone.
Adobe Lightroom itself may be easier to use than Adobe Photoshop because in terms of designation it is only focused on changing the lighting in photos or images.
So, for those of you who are beginners or just using Adobe Lightroom, here we provide a tutorial how to use Adobe Lightroom for editing
How to Use the Lightroom Application
Here are some tips and tricks for working with Lightroom applications.
1. Open Adobe Lightroom
If you have installed Lightroom on your phone, simply launch the app. However, if you haven't & don't know how to download and install the app on your smartphone, you can read: How to Install Adobe Lightroom.
Once the Lightroom app is launched, there will be an app introduction at first. you simply follow it or you can skip it directly by pressing Skip.
2. Login Sign in to Adobe Account
After starting the Lightroom application, you will access the Login screen to sign in using an Adobe account in this application, or you can register an Adobe account first. How to Register an Account in Adobe Lightroom is a good place to start.
Also, you can use your Gmail, Facebook or Apple ID on your iPhone to sign in.
3. Create New Items & Photo Albums
After successfully logging in to the Adobe Lightroom application, you can add new things, such as new albums by clicking New Items and then selecting Albums.
After selecting Album, all you have to do is fill in the column with the name of the album you want to create. Let's use Instagram as an example.
When you click OK, a new album is immediately created in Adobe Lightroom, as shown in the following image.
4. Import Photos from HP
To upload photos from your smartphone, simply open the album you created in Lightroom and select the photo icon marked with a plus (+) sign. Then select the Device option to add a photo on your Android phone.
You can also take photos directly from the Adobe Lightroom application by touching or clicking on the camera icon adjacent to the photo symbol with a plus sign.
After the photo appears from your smartphone, just select the photo you want to edit by pressing or touching the photo file until a tick or tick appears.
Once you've selected your photos, all you have to do to upload them to Adobe Lightroom is click the ADD button below.
5. Edit Photos in Lightroom
You can edit photos right in Lightroom after import by tapping or simply touching the photo in the album you want to edit.
Later you will automatically be directed to the edit page and just browse or try to edit photos with various editing tools or tools that can be arranged at the bottom.
There are various choices of photo editing tools such as Selective to select certain parts of the photo, Healing to make improvements to certain parts of the photo.
There are Presets like those found in various modern photo editing applications that function to select and use various Presets (sets of settings).
photos provided by Adobe Lightroom. For an explanation of several additional tools have been described in the previous chapter.
Conclusion
Those are the ways to use the Lightroom application, do you know now, friend? Hope it is useful!