Infokekinian.com – On this occasion, we will share the price of the HP Infinix Hot 12i which has just been released, so watch this article until it's finished to find out more complete and clear information.
Infinix Hot 12i, the company's latest smartphone in the Hot series, has been re-released, claiming to be the cheapest capable RAM + ROM combination in its class.
This smartphone is also said to enliven the entry-class market in Indonesia because apart from having large RAM and ROM, it also has a large screen and is claimed to have a large battery.
"Infinix Hot 12i is proof that Infinix continues to develop new products to meet customer needs, especially young Indonesians in the entry-level market.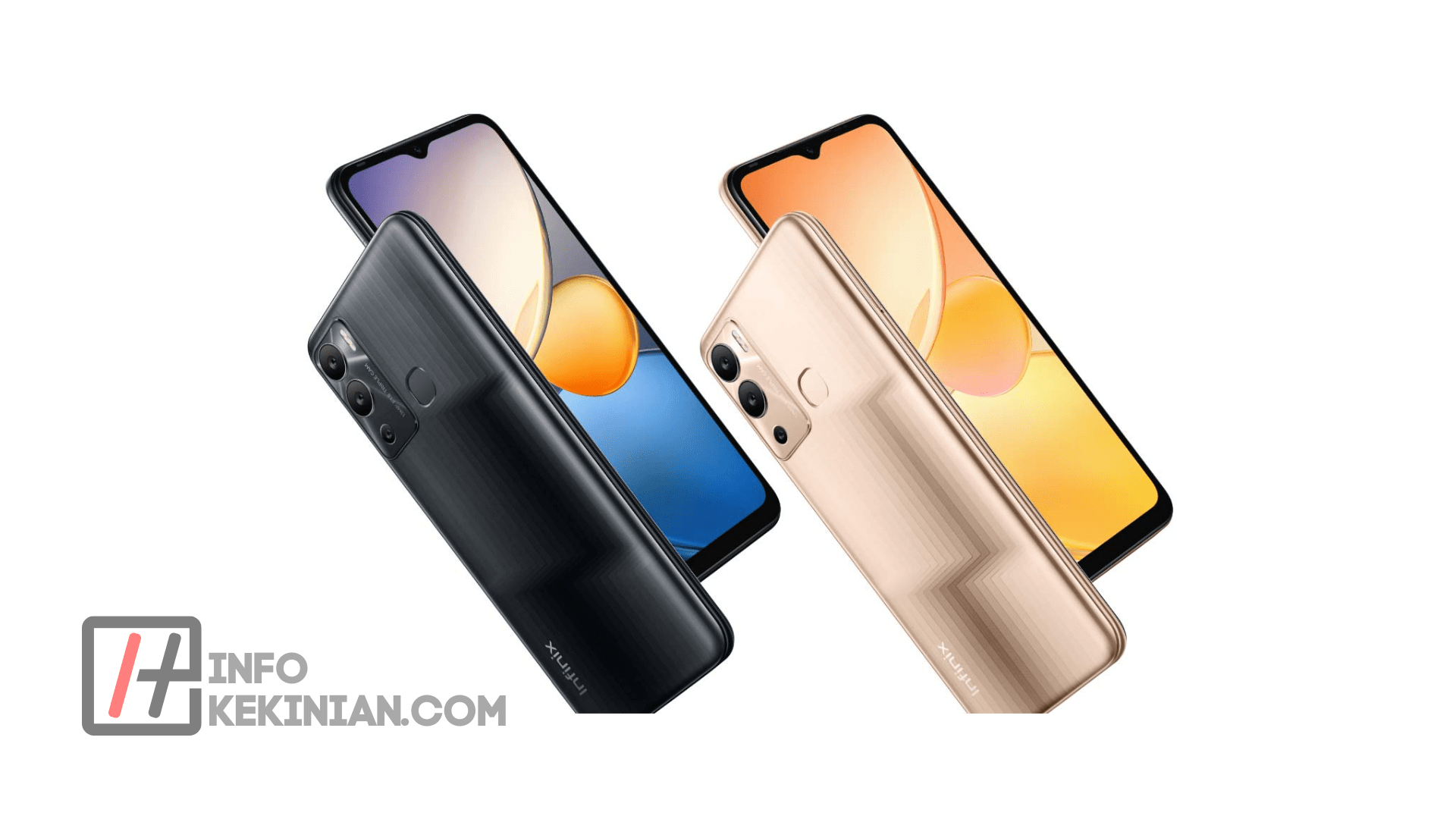 With a powerful smartphone in its class, we are trying to redefine the entry market landscape. sector Sergio Ticoalu, Country Marketing Manager of Infinix Indonesia, stated.
The screen of the Infinix Hot 12i is a premium 6.6-inch IPS HD + Super Bright screen with a brightness level of up to 480 nits.
Even under direct sunlight, Infinix Hot 12i can provide a more immersive visual experience thanks to this feature.
Users who like to play games will benefit from a 6.6-inch wide screen because the gameplay presented will be more interesting. The Infinix Hot 12i's super wide screen will also help with multimedia needs such as streaming.
Infinix Hot 12i
To support the performance of the device, there is a 5000mAh battery that can last more than a day.
The large capacity battery is also supported by Power Marathon technology which will extend battery life up to 25% in one click.
A large battery will certainly support longer gaming activities for users. For example, for users who like to push rank in the MOBA genre game.
In addition, the user's mobility needs can be more accommodated with a 5000mAh battery capacity.
The latest Infinix smartphone also supports the Extended RAM feature up to 7GB which functions to increase smartphone performance.
This feature is very useful for users who often do multitasking with various applications.
The photography aspect is also not forgotten by Infinix. This is proven by the presence of a 13MP triple rear camera which is supported by a smart photography algorithm. Meanwhile, for selfie purposes, there is an 8MP AI front camera.
Infinix Hot 12i can be obtained at JD.ID on 25 April 2022 at a price of IDR 1,549,000 in the first sale session.
Apart from Infinix Hot 12i, Infinix also presents the latest model from the Smart series, namely Infinix Smart 6 HD which also competes in the entry level class.
Infinix Smart 6 HD is armed with a 6.6 inch HD + screen which is supported by a brightness level of up to 500 nits.
The wide screen is also paired with a waterdrop sunlight screen to enhance a better viewing experience.
From the battery side, there is a 5000mAh capacity battery which has been strengthened by Power Marathon technology.
A typical technology from Infinix to increase battery life so that user mobility is not easily disturbed.
Infinix Smart 6 HD can be ordered in the pre-order session at Lazada starting April 25, 2022 at a price of IDR 1,149,000 at Lazada.
Conclusion
That's a little information about the prices and specifications of the latest Infinix Mobile, Ser Hot 12i.
Thus the article regarding the price of the HP Infinix Hot 12i which has just been released and don't forget to continue to visit the Infokekinian website.
Because we also have a lot of other information and recommendations which of course will be useful and help current friends.