Infokekinian.com – On this occasion I will share information on the specifications and price of the Huawei Nova 8 SE Life. Let's see this article to the end.
China is the first market to get Huawei's newest smartphone, Nova 8 SE Life.
The specifications for this middle class cellphone are no less good than the Huawei Nova 8 SE. Nova 8 SE was unveiled in 2020, as it is known.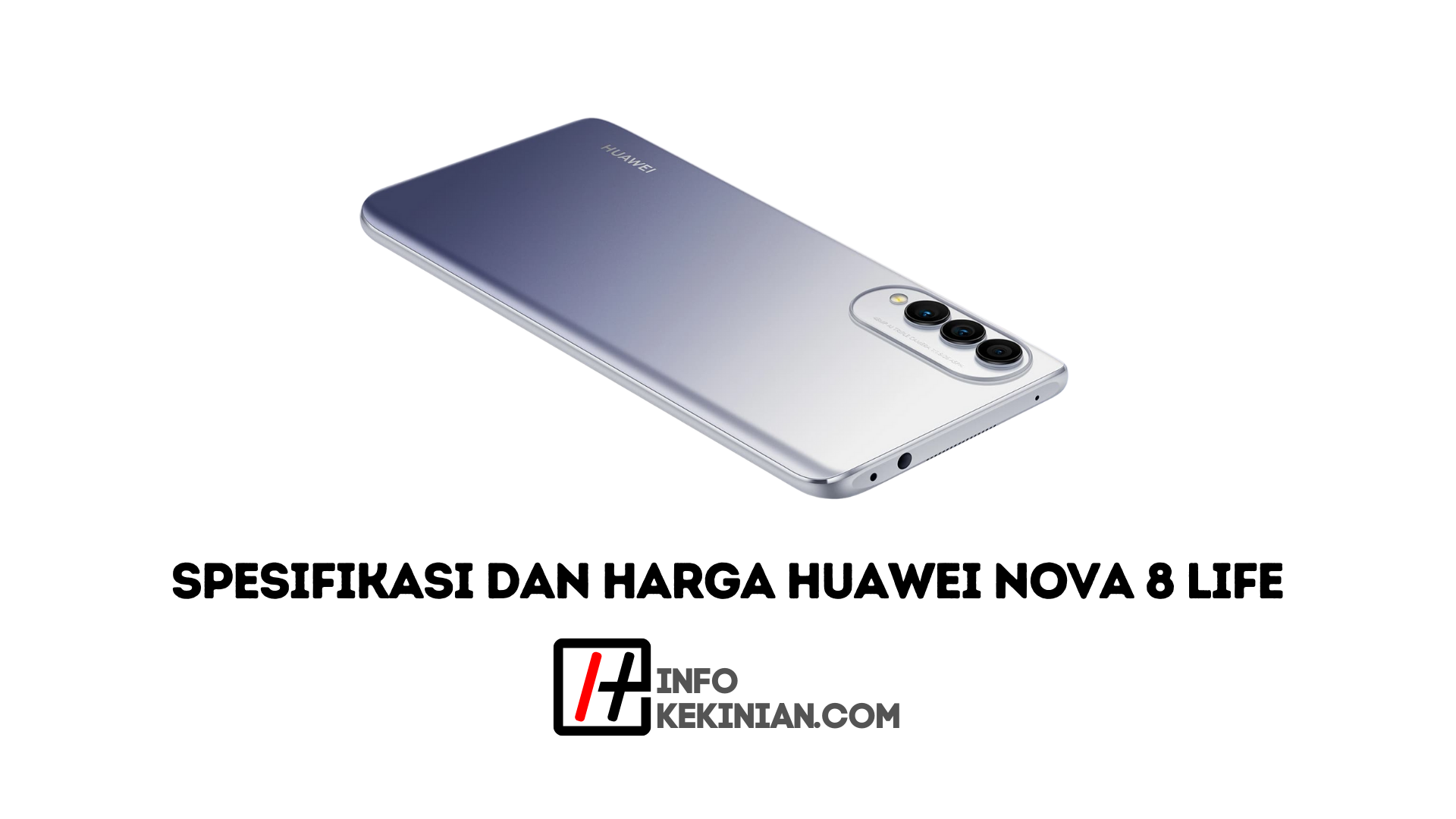 Huawei nova 8 SE Life is equipped with a 6.6-inch FHD+ resolution LCD screen. For photography, this smartphone has a punch hole for a 16 MP selfie camera.
The 16 MP selfie camera is now placed in a punch hole instead of a water drop notch. There is a 48 MP main camera on the back, as well as a 2 MP macro camera and depth camera.
Huawei relies on a Kirin 710A CPU, 8GB of RAM and 128GB of storage space, as well as a 4,000 mAh battery and 40W fast wired charging. As for the software, it runs EMUI 10.1 on top of Android 10.
Huawei Nova 8 SE Life is available in two colors: Frost Silver and Magic Night Black. This smartphone is priced at 1,899 yuan or equivalent to 4.2 million rupiah.
This smartphone can be purchased from Huawei online store and Huawei authorized partner resellers.
HarmoyOS Operating System
After knowing the specifications and price of Nova 8 SE Life, there's nothing wrong with getting to know the operating system made by Huawei, namely HarmonyOS.
Huawei announced that more than 4 million developers have signed agreements to build on the Harmony platform.
Not only that, Harmony OS already has 134,000 applications that use HMS Core.
HMS Core itself continues to grow, and has entered version 6.0, and expands its support for Huawei's cloud services.
The company introduced the Huawei HMS Global Application Innovation Competition 2021, inviting developers to build innovative apps around the HMS Core (currently HMS stands for Huawei Mobile Services).
Developers from China, Africa, the Middle East, Europe Latin America and Asia Pacific are welcome to participate.
In addition to the US$1 million prize money, Huawei also provides practical prizes, such as marketing support, cloud resources, incentives for using the HMS Core payment system and so on.
More than 10 million users can use the tens of thousands of applications that are available.
Huawei itself claims that the HarmonyOS operating system is the third largest mobile ecosystem in the world.
Conclusion
That's a little introduction to the specifications of the Huawei Nova 8 Life cellphone, and the price. You can buy the smartphone at official outlets.
Thus the article regarding Huawei Nova 8 Life Specifications and Prices and don't forget to keep visiting the Infokekinian website.
Because we also have a lot of other information and recommendations which of course will be useful and help current friends.