InfoKekinian.com – An application for watching cinema films that we can use at home without having to leave the house to fill our free time during this pandemic.
Well these are the best Android apps for people who want to watch movies but don't want to leave the house. They don't store movies on their server, but they look for movies and TV shows that can be streamed online.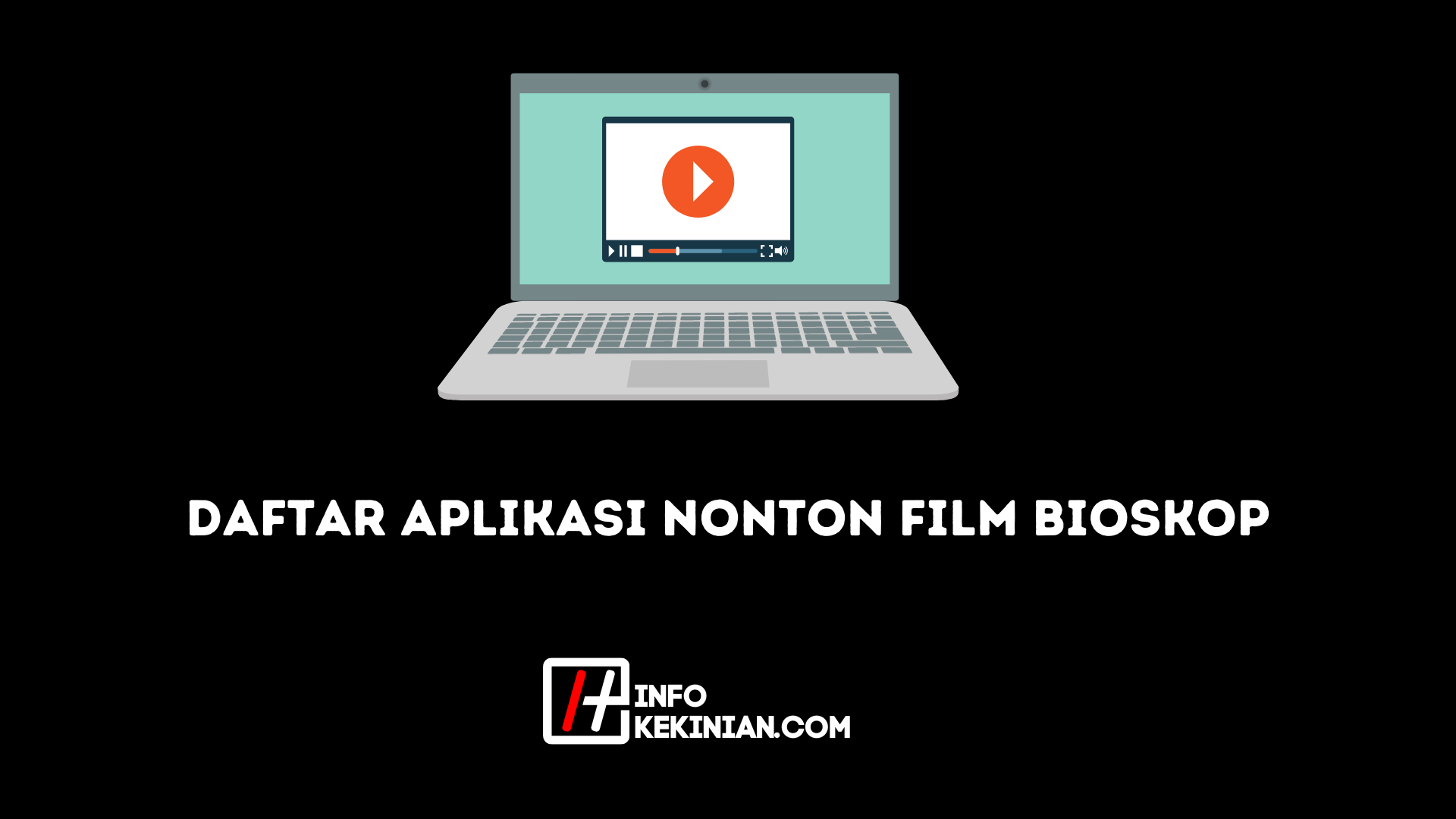 Application for Watching Legal Indonesian Cinema Films
Infokekinian will provide several applications for watching legal Indonesian cinema films
1. Sony – Application for Watching Cinema Movies
Sony Crackle is a free application that allows you to watch TV shows and movies online. You can get it from Google Play Store. This application was made by Sony Entertainment, so you can see many of the best films from Sony Pictures.
Sony Crackle has lots of movies that can be streamed for free, but there are ads to help pay for the app.
They also work with many major film and TV companies. Sony Crackle also lets you download movies, so you can watch them when you're not at home. Considering how many movies Sony Entertainment makes, this app is one you should definitely try.
2. Iflix – Movies, TV Series & News
The iflix application is a film service provider that collaborates with the largest telecommunications company in Indonesia, Telkomsel.
Iflix is a movie streaming application which is very popular in Indonesia, and is very easy to use. Many people are already using this app in Playa Store.
There are many types of films that you can watch in this application. Among what you can watch in this application are horror films, action films, dramas, animations, and old school films.
This application also has many different subtitles, one of which is in Indonesian. To watch for free, there will be ads.
As time goes by, Iflix will also have many of the best TV shows from around the world. Apart from that, you can also download tons of movies from this app and watch them later when you are not at home. Iflix itself has many different films from many different countries.
3. Tubi – Application for Watching Cinema Movies
The free Tubi app can be found on the Google Play Store. This app has tons of movies and TV shows that you can't find anywhere else. Free, this app has tons of movies and TV shows for all ages.
It has many different types of content, from comedies to dramas to children's shows to classics and even Korean dramas, anime, and English shows. you don't have to do anything. Just open the app and watch the movie.
4. Vidio – Watch Videos, TV & Live Streaming
Vidio is one of the best apps to watch movies and TV shows on your phone or tablet. It is the most complete media streaming service in Indonesia. you can watch anything, anytime, from anywhere.
5. JioCinema: Movies TV Originals
JioCinema is one of the most popular apps for Android which lets you watch Indian movies. This app has movies, TV shows and programs from 10 different genres and 15 different Indian languages, so you can watch them all.
There are also lots of funny and animated movies to choose from at JioCinema. You can also watch Hollywood movies. You can watch Indian movies on Jio Cinema for free if you want to do that.
6. Free Movie TV Show – Cinema Movie Watch Application
Free Movies TV Shows is an app that helps you find great movies, documentaries, and TV shows. It also lets you share your favorite movies, shows and other things. All the movies that will be coming out soon can be found with this app.
7. Glass Screen 21
Screen Glass 21 is a local application that allows you to stream videos and has Indonesian subtitles.
No movies are stored in this app. It's just linking to a special link from another website. Free movie fans in Indonesia love this feature, and now there's an app you can get from Playstore to get it.
There are always new films on this TV screen. They are also always up to date. you will be shown many kinds of romance, horror, and so on. The movies also come in high definition.
8. Viu – Application for Watching Cinema Movies
Viu is a great app that only shows Korean dramas and shows. If you live in a country that doesn't have the app, you can't use it. Viu is not available in the United States. Full-HD shows can be streamed and downloaded from this site.
Vui can display subtitles in English, Bahasa Indonesia, Bahasa Malaysia, Burmese, Mandarin and Arabic. If you want to watch movies and TV shows from countries like Japan and China as well as the Middle East and India, you can also get them on the App.
9. HOOQ – Watch Movies, TV Shows, Live Channels, News.
HOOQ is one of the apps that has the most local movies. You can use it for free for up to one month at a time. As one of the most popular apps, Hooq also always has a lot to offer new users in terms of promotions.
This 28MB application allows you to watch lots of good movies. HOOQ also adds new movies every week.
That way, you don't have to worry about missing stories from films that are currently popular. You can not only watch Hollywood movies in this application. You can also watch Indonesian films in it.
Because this application is easy to use and not complicated, it is a favorite for people who want to watch movies on the application. But this app sometimes shows ads. People should be able to download this app for free so I think it's a great app.
Conclusion
Those are some applications that you can use to watch cinema films legally, current friends can choose which application is effective to use. Hope it is useful!