Infokekinian.com – On this occasion, we will discuss Instagram Checkpoint Required, here are the causes and solutions. So read this article to the end to find out the complete and clear information.
Instagram is one of the most used social networking platforms today. Many people use Instagram to upload works, activities, and other things.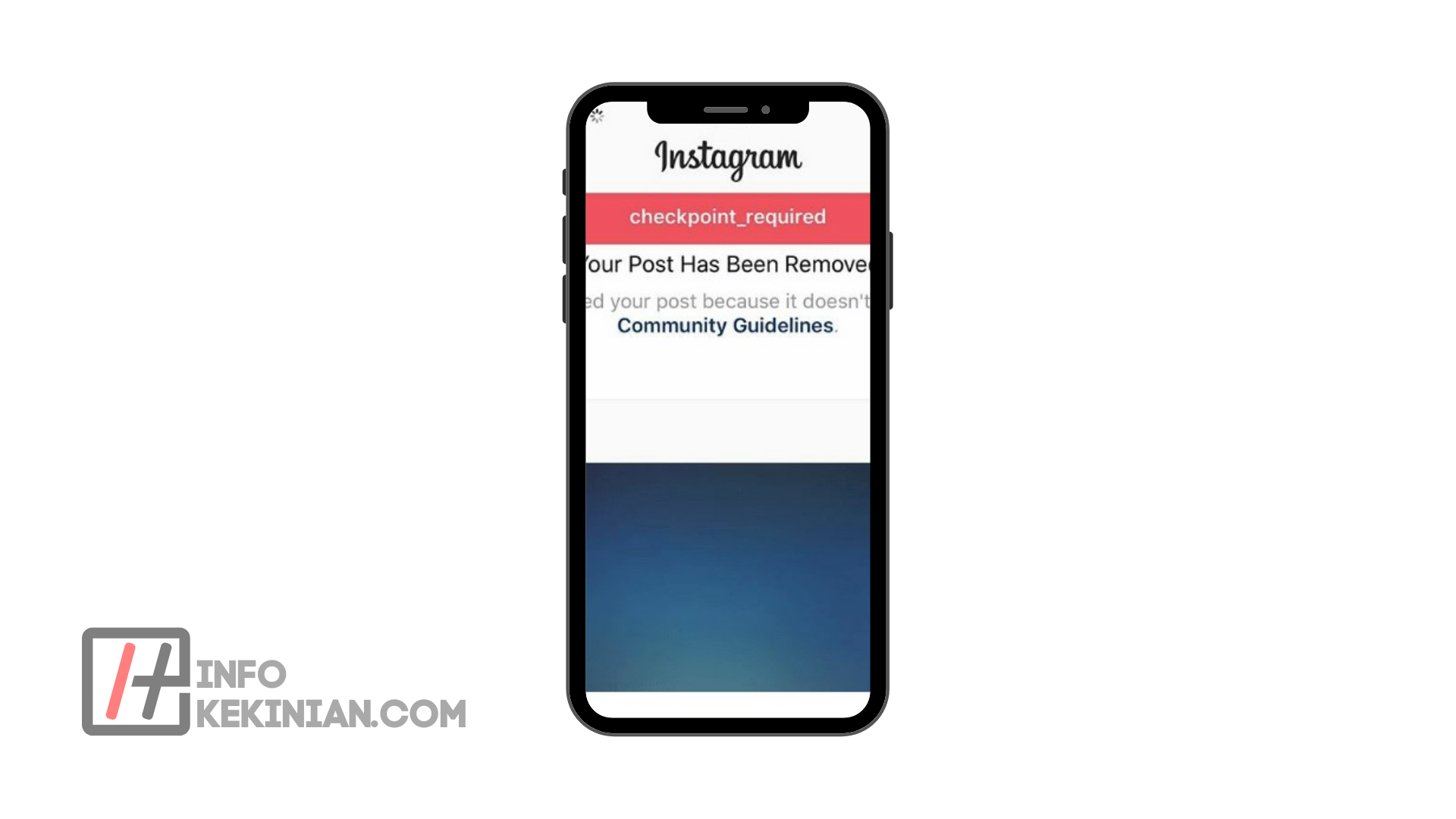 Instagram users can upload various content with their followers in the form of pictures, short videos, IGTV and insta stories.
Unfortunately, not long ago, many Instagram users encountered a problem that prevented them from opening the app and logging in to their accounts.
Privacy Checks Instagram
A number of users have experienced the Instagram Privacy Checks problem where when the user logs in, the user will get an 'Instagram Checkpoint Required' notification.
Even though it should be, after logging in the user can directly access his Instagram account. However, with this notification, the user cannot log into the account.
Therefore, not a few users complain about this problem to Instagram and wonder why Instagram Checkpoint Required and what is the solution.
Well, in this article, Infokekinian will discuss the reasons why this problem occurs and how to solve it. Curious? Let's see the following tutorial.
Why Instagram Checkpoint Required
There is no official guess as to why this is happening. Usually, though, this happens as a result of the user logging in using another device or a VPN.
This is likely to cause Instagram to detect suspicious activity on your account, so you must pass this Instagram Checkpoint Required.
Therefore, in order to avoid similar problems, it is recommended not to change devices too often or use a VPN when using Instagram.
However, if this has happened and happened to you, here are some ways or solutions to overcome this Instagram Privacy Checks problem.
How to Overcome Instagram Checkpoint Required
If you can't log into the application, you can try several ways. You can see some of these ways below.
1. Update App
The first step is to update or update the Instagram application. Updates can be made via the Google Play Store or the App Store.
2. Clear Instagram App Cache
The most effective way is to clear the cache in the Instagram mobile settings application. This method has been proven effective by a number of users who have experienced similar problems.
3. Clear Instagram App Data & Uninstall
If the previous method is still unable to log you into Instagram, try deleting the Instagram application data, uninstalling the application and then reinstalling it.
4. Temporarily Disable Instagram Account
The last step if the three methods above don't work after trying is to temporarily deactivate the Instagram account. Deactivation can be done by:
Login to instagram.com from a computer. You cannot temporarily deactivate an account from within the Instagram app.
Click the profile photo at the top right and click Profile, then click Edit Profile.
Scroll down and click Temporarily deactivate my account at the bottom right.
Select an option from the drop-down menu next to Why are you deactivating your account? and re-enter your password.
The option to deactivate your account will only appear after you select a reason from the menu and enter your password.
Click Temporarily Deactivate Account.
Conclusion
That's a little information about why and solutions when Instagram experiences a Checkpoint Required.
Thus the article regarding Instagram Checkpoint Required, Here are the Causes and Solutions and don't forget to keep visiting the Infokekinian website.
Because we also have a lot of other information and recommendations which of course will be useful and help current friends.