Infokekinian.com – On this occasion I will provide information about the viral dinosaur filter on Instagram, so watch this article to the end for more complete information.
Instagram is one of the most popular social networking platforms today after TikTok. Aside from being an application for finding friends, with Instagram you can share snapshot moments and short videos.
Moreover, Instagram itself always provides various improvements to its application. One of the elements that users often use is the filter effect to create an insta story.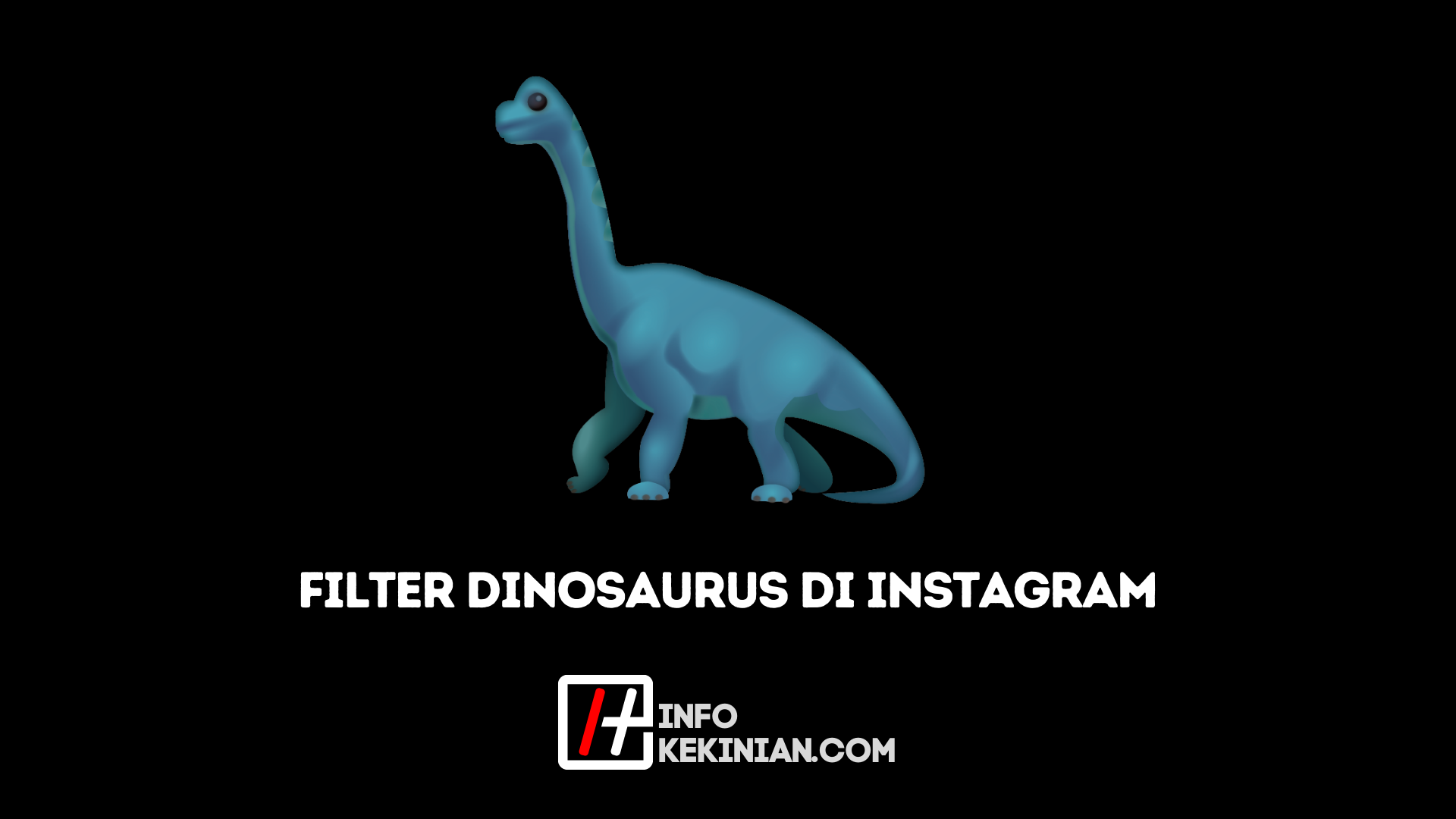 There are many types of filters available on Instagram that you can test. Of course, the purpose of this filter is to make the image or video on the insta story better.
It seems that the ig dinosaur filter has become more and more popular among internet users recently. yes, this filter seems to be getting viral and many people are intrigued to make stories using this filter.
Before you can even think about using a filter, you need to have a solid understanding of its name. or maybe know the name of the dinosaur ig filter maker. Listen to the end.
What is Dinosaur IG Filter
As the name suggests, this filter effect will give you a dinosaur effect. This dinosaur will appear when you point your cellphone camera at your face.
If you see, the appearance of the dinosaurs here is also very cute. so maybe it will be more favored by women than men.
There are several choices of dinos that you can try, such as yellow or blue dinos.
This Dino will stick to your cheeks and forehead. In addition to giving the appearance of a dinosaur effect, the color tone of the camera will also change. the color effect will make your skin more glowing and cute.
Viral Dinosaur IG filter name
So, if you want to try the Dino effect ig filter right away, you can look for it right away in the effects search.
But before that, you have to know what the filter is called. or as an alternative you can also search through the account that created the filter.
What are you waiting for, immediately try this trending filter. The IG Dino filter that is currently being searched for is called wall for the yellow dino filter and you can just search for dino to find the blue dino filter.
After searching there will be many options that you can try, please just choose according to your needs.
As an alternative, of course you can also search through the filter maker's account, namely @vieryvito. if you open that account and swipe on the effects section you will find dino effects and other filters as well.
How to use the ig dino filter
Trying to use the dino filter effect on ig is actually very easy. but if you are still confused, you can just follow the following guide:
Open and run the Instagram application.
login to your ig account.
Click the story or you can slide the screen from left to right to enter the insta story menu.
Then you can swipe on the effects section to the right until you find the Browse effects button.
just enter the keyword wallin for the blue dinbo filter.
To find the yellow dino filter, type dino in the search.
Another way is that you can just visit a dino filter maker account like @vieryvito.
If you have found it, you can click the try button to try this dino filter.
To save the filter, click the download button.
Conclusion
That's a little information about the dinosaur IG filter that we recommend for you. How easy is it, right?
Actually, for this dino effect filter, there are lots of types on ig. You can search with the keyword dino and can choose what you want. Good luck trying.
Thus the article about Dinosaur Filters on Instagram and don't forget to keep visiting the Infokekinian website.
Because we also have a lot of other information and recommendations which of course will be useful and help current friends.