Infokekinian.com – On this occasion, we will share information about interesting facts about the shooting stars drama, starring Lee Sung Kyung. So see this article to the end to find out more complete and clear information.
Since Friday, April 22, the drama Shooting Stars has been on the air. Shooting Stars, starring Lee Sung-kyung, tells the behind-the-scenes stories of workers in the entertainment industry.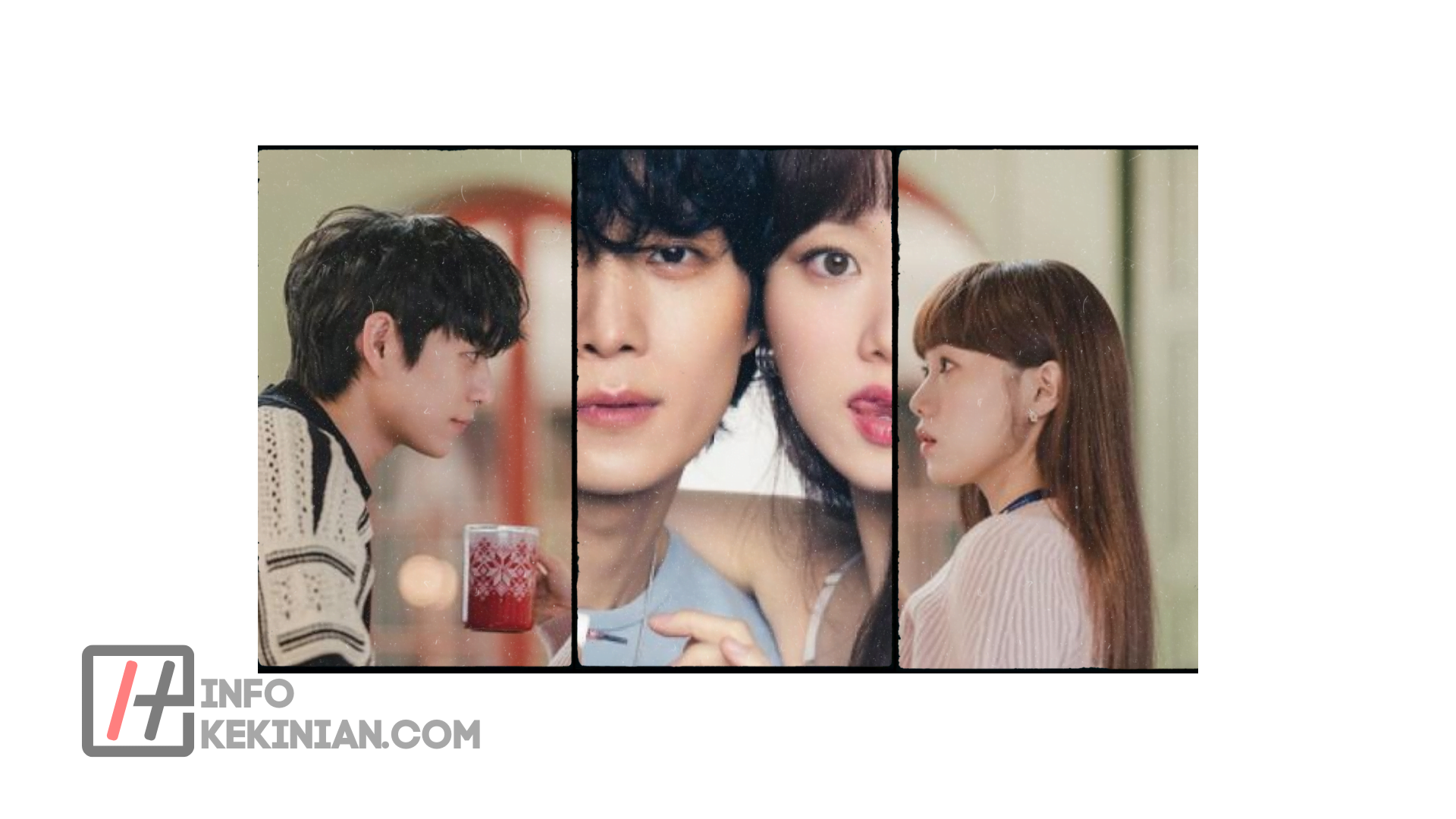 Let's look at some interesting facts from the drama Shooting Stars for those who haven't had the chance to watch the first episode.
Interesting Facts about Drama Shooting Stars
Here are some interesting facts from the drama Shooting Stars
1. The role of Lee Sung-Kyung
This 31-year-old actress plays a character named Oh Han-byul who works as a public relations or PR team leader. He has a duty to organize and handle problems in the world of entertainment.
It is known that the drama Shooting Stars is the first drama he has played after Dr Romantic 2.
2. The role of Kim Young-Dae
In the drama Shooting Stars, Kim Young-dae will play a popular artist named Go Tae-sung. It is said that he is under the agency Star Force Entertainment.
He is known as a good person and far from unpleasant gossip. But behind these good qualities, it turns out that Go Tae-sung keeps a dark secret about his life.
3. Staff and Artist Romance
The interesting side of this drama is the love story that happens between the staff and the artist that not many people know about.
The character Oh Han-byul is told to be involved in feelings of love with Go Tae-sung, an artist played by Kim Young-dae.
At first these two characters show incompatibility and hostility to each other, but over time the two of them fall in love with each other.
4. Star-studded
The Shooting Stars drama was also enlivened by many popular South Korean artists. Like Yoon Jong-hoon, who played the drakor Penthouse; Park So-jin, vocalist of K-pop group Girl's Day; to Lee Jung-shin, bassist from the band CN Blue.
Synopsis Shooting Stars
Shooting Star tells the story of the world of entertainment, where employees work to serve artists. Besides serving, they also try to make the artist shine.
Played by Lee Sung Kyung as Oh Han Byeol, he is the leader of the PR team of a management company.
He has excellent speech skills and is able to solve problems quickly.
Meanwhile, Gong Tae Sung (Kim Young Dae) is a famous actor from the management company where Oh Han Byeol works.
Gong Tae Sung is loved by many people because of his handsome appearance as well as being kind and polite.
But Gong Tae Sung has a different side. This side can be spelled out very bad.
He has the character to win at anything and has a bad temper. This often makes Oh Han Byeol annoyed.
In fact, the two of them often fight about almost everything. But as time goes by they grow mentally and romantically.
This drama tells the love and hate relationship between the two. How about their chemistry?
Conclusion
That's a little information about the facts from the drama Shooting Stars, starring Lee Su Kyung and Kim Young Dae.
Thus the article about Interesting Facts about Drama Shooting Stars and don't forget to keep visiting the Infokekinian website.
Because we also have a lot of other information and recommendations which of course will be useful and help current friends.