Infokekinian.com – Here is information regarding iOS 16 coming soon! This is a list of iPhones that don't get iOS 16. Watch this article until it's finished to find out more complete and clear information.
iPhone 6s, iPhone 6s Plus, iPhone 7, iPhone 7 Plus, and first generation iPhone SE users are facing some bad news. This is because the iPhone series will not be updated to iOS 16.
At the 2022 Worldwide Developers Conference (WWDC), Apple did not announce the list. The company, which is managed by Tim Cook, made the announcement on its official website.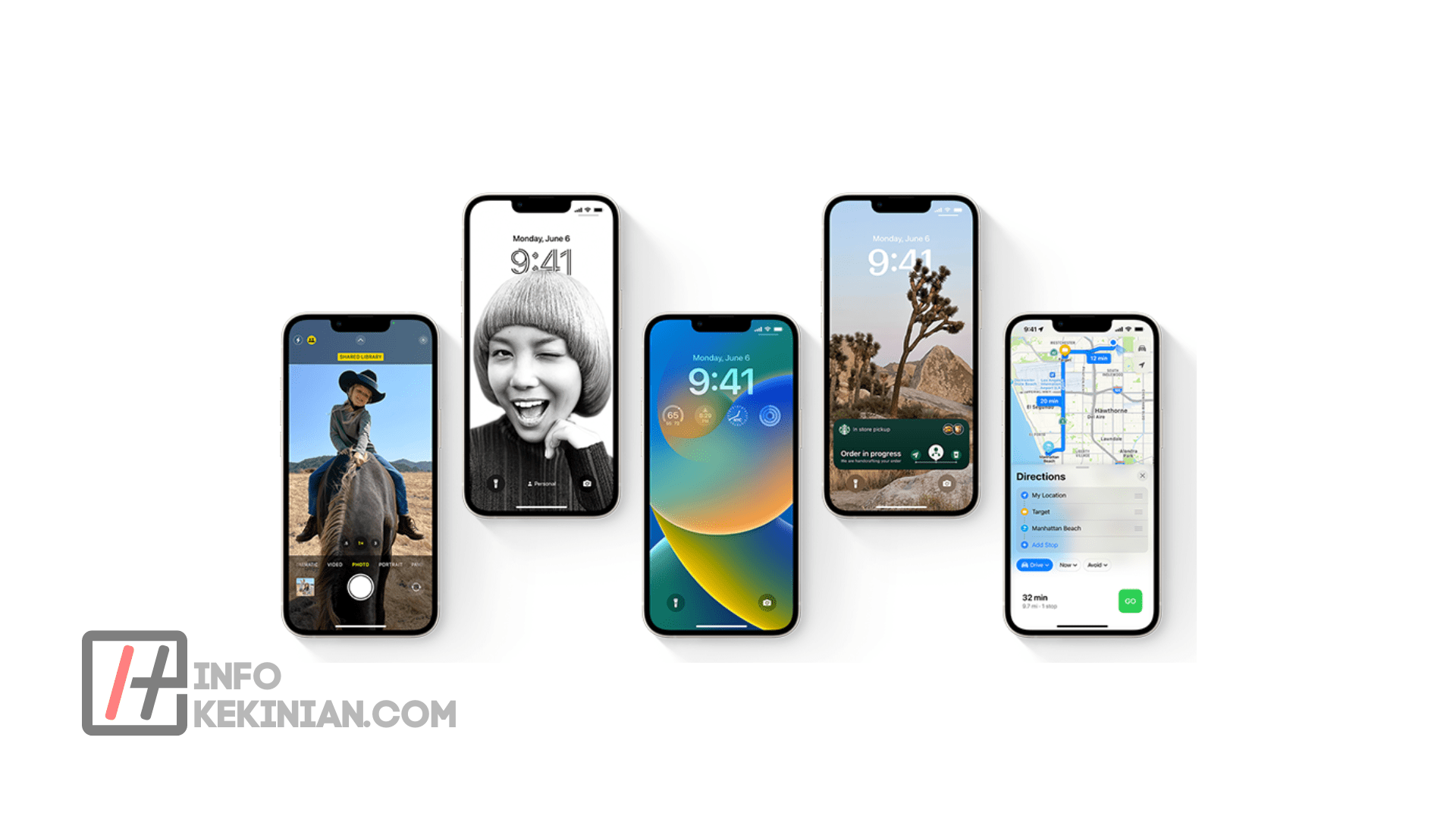 The iOS 16 update is said to be compatible with iPhone 8 and up. This means iOS 15 will not work with the first generation iPhone 6s, iPhone 6s Plus, iPhone 7, iPhone 7 Plus, or iPhone SE.
Apple has started the iOS 16 developer preview for members of the Apple Developer Program starting today. A new public beta will be available for download next month.
Along with the next iPhone launch, iOS 16 will launch worldwide in September.
List of iPhones Getting iOS 16
Here is the list of iPhones that got iOS 16:
iPhone 8
iPhone 8Plus
iPhone X
iPhone XS
iPhone XS Max
iPhone XR
iPhone 11
iPhone 11 Pro
iPhone 11 Pro Max
iPhone 12
iPhone 12 mini
iPhone 12 Pro
iPhone 12 Pro Max
iPhone 13
iPhone 13 mini
iPhone 13 Pro
iPhone 13 Pro Max
iPhone SE 2nd generation
iPhone SE 3rd generation
Conclusion
That's a little information about bad news for iPhone users who don't get iOS 16, which will be coming soon.
Apple will start providing iOS 16 developer previews starting Tuesday (7/6/2022) for members of the Apple Developer Program.
While the new public beta version can be downloaded next month. iOS 16 will be officially released worldwide in September along with the announcement of the latest iPhone.
Thus the article regarding iOS 16 Coming Soon! This is a list of iPhones that don't have iOS 16 and don't forget to keep visiting the Infokekinian website.
Because we also have a lot of other information and recommendations which of course will be useful and help current friends.