InfoKekinian.com - Are you looking for children's game applications on iOS? infoKekinian will provide some recommendations regarding children's games to train children in terms of learning through play.
The combination of iPhone and apps has changed many parts of our lives. From social networking and communication to games and more, iPhone has made learning, playing, and everything in between easier and more enjoyable.
Among the many fields that are undergoing significant transformation is education. Even toddlers can learn and have fun with a smartphone thanks to the iPhone's sleek design, easy-to-use software, and touchscreen.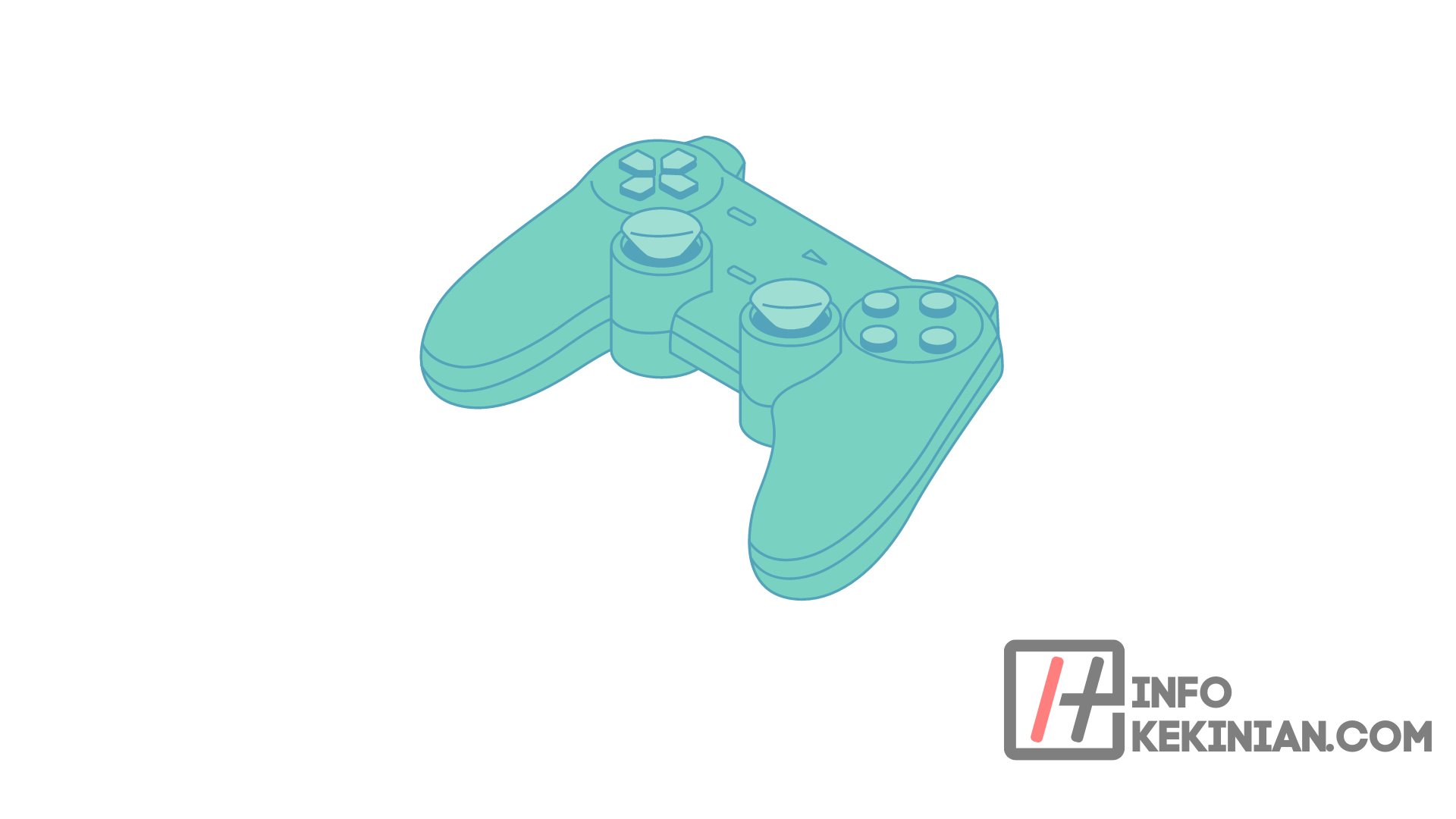 Game Application for Kids on iOs
The following is a review of recommendations for children's game applications for iOS users
Endless Alphabets
The Endless Alphabet breathes new life into ABC. Featuring over 100 words, this interactive puzzle game builds knowledge of letters and vocabulary.
After selecting letters, children are given the opportunity to shuffle the letters of a word. Kids need to put the letters back in their correct position. Then they'll see fun animations and quick voiceovers that teach word definitions.
The OLED screen on the iPhone X, in particular, makes words pop off the screen, which is ideal for young readers and toddlers.
NASA – Children's Game Application on iOs
While the NASA app isn't built specifically for kids, older kids interested in outer space are sure to find something to enjoy.
As well as being able to view over 15,000 images from the space agency, kids can watch live NASA TV and even see live streaming video of Earth from the International Space Station.
Amateur astronomers can see possible upcoming ISS sightings and get notified before they happen. In addition, you will find a complete list of current and upcoming NASA missions.
Peekaboo Barn
The iconic educational app, Peekaboo Barn is still the perfect way to entertain and educate young children and even toddlers.
Once the app is launched, kids will be able to hear the sounds made by the animals in the barn. They can check-in by tapping the screen. Parents can choose from narration with a child's voice in English or an adult's voice in English or Spanish.
There are also several world languages such as Mandarin, Cantonese, Hindi, Japanese and many more. As a nice touch, anyone can record their voice so kids can play with anyone like mom, dad or grandparents.
Thinkrolls – Kids Game App on iOs
There are 26 characters in Thinkrolls, a platformer/puzzle game that aims to educate and entertain kids of all kinds of games. This app offers 207 different learning levels with different puzzles.
All of the puzzles allow kids to experiment with real-world science concepts including gravity, heat, buoyancy, speed, elasticity, friction and more.
Even though the game is aimed at children, it can easily be enjoyed by the whole family as the slots provided track the progress of nine different players.
Children 3 to 5 years can benefit from the easy setting, while children 5 to 8 years need to use the hard setting.
Sesame Street
With this fantastic app, kids can go to Sesame Street whenever they want. You can play educational games as well as watch videos with popular characters like Elmo, Cookie Monster, and Abby Cadabby.
Using the search bar, kids can search for videos they've recently watched or favorite shows they want to watch later. Moms and dads can also search for specific videos for their child's learning goals including science, literacy, health, math, science, emotional development, and more.
And if your kids aren't satisfied with the iconic show, there are plenty of other Sesame Street apps available for download on the App Store.
Toca Lab: Plants – Kids Game App on iOs
Think of Toca Lab: Plants as a less bloody and more educational Little Shop of Horror. Kids start the app with a single plant and can carry out different experiments to discover 35 characters, each with their own unique personality.
There are five different locations, such as the watering tank, grow light, and clone machine, to visit in each factory. While exploring the basics of botany, kids will discover plants from five different actual groups and even learn the common names and scientific names of real-world plants.
Stack the States 2
Yes, even the less thrilling subject of geography can come alive with an iPhone app. As you might have guessed from its name, Stack the States 2 is all about the 50 states of the United States of America.
State capitals, cities, shapes, landmarks, flags, and other fun facts about the United States can be taught to kids through this resource. Each state can be viewed in 3D using the map's advanced interactive features, including 3D elevation views. There are also many 3D models of landmarks and locations in the United States. In addition, each state has flash cards containing important information.
Sago Mini Puppy Preschool
For two year olds, the Sago Mini Puppy Preschool is a great educational tool. It teaches basic math skills while also teaching kids about basic shapes.
Ten adorable puppies can be dunked in the giant outdoor tub to practice counting and two can be fed while learning about color matching. As a fun feature, kids can learn how to count in more than 15 languages. This app can also be used without an internet connection, making it perfect for travel or flights.
Coral Reef by Tinybop
Your kids don't need to know how to swim to explore the ocean at Coral Reef by Tinybop. Kids can play and learn about sea creatures such as black tip reef sharks, green sea turtles, crabs, parrot fish and many more.
Along with learning about how different creatures live in ecosystems, interactive text labels are available in over 20 different languages to help with vocabulary. Parents can even download a special handbook from Tinybop with facts, clues, and discussion questions to help kids get the most out of the app.
TinyTap – Kids Learning Games
A comprehensive learning suite, TinyTap features games and learning content from Oxford University Press.
The coolest feature is the ability for kids to turn educational game ideas into reality without requiring any coding skills.
This application allows them to share their findings with others. In addition, it must instill confidence in young people so that they can later continue to learn critical coding skills.
Parents have the option of selecting a specially curated play curriculum for their children from 2 to 8 years of age. Progress is available to view at any time.
Some of the areas where children can learn include English, math, social skills, and science. There is even content for students with special needs.
Conclusion
Those are some children's game applications that you can use and access for iOS users, now you just have to choose which application is interesting to use. Hope it is useful!