Infokekinian.com - Current friends, are you familiar with the rave application? Yep, that's right! It is an application for watching movies together online.
Streaming Applications Watch Movies Currently, many developers are working on streaming programs that allow users to watch videos in real time or with other people.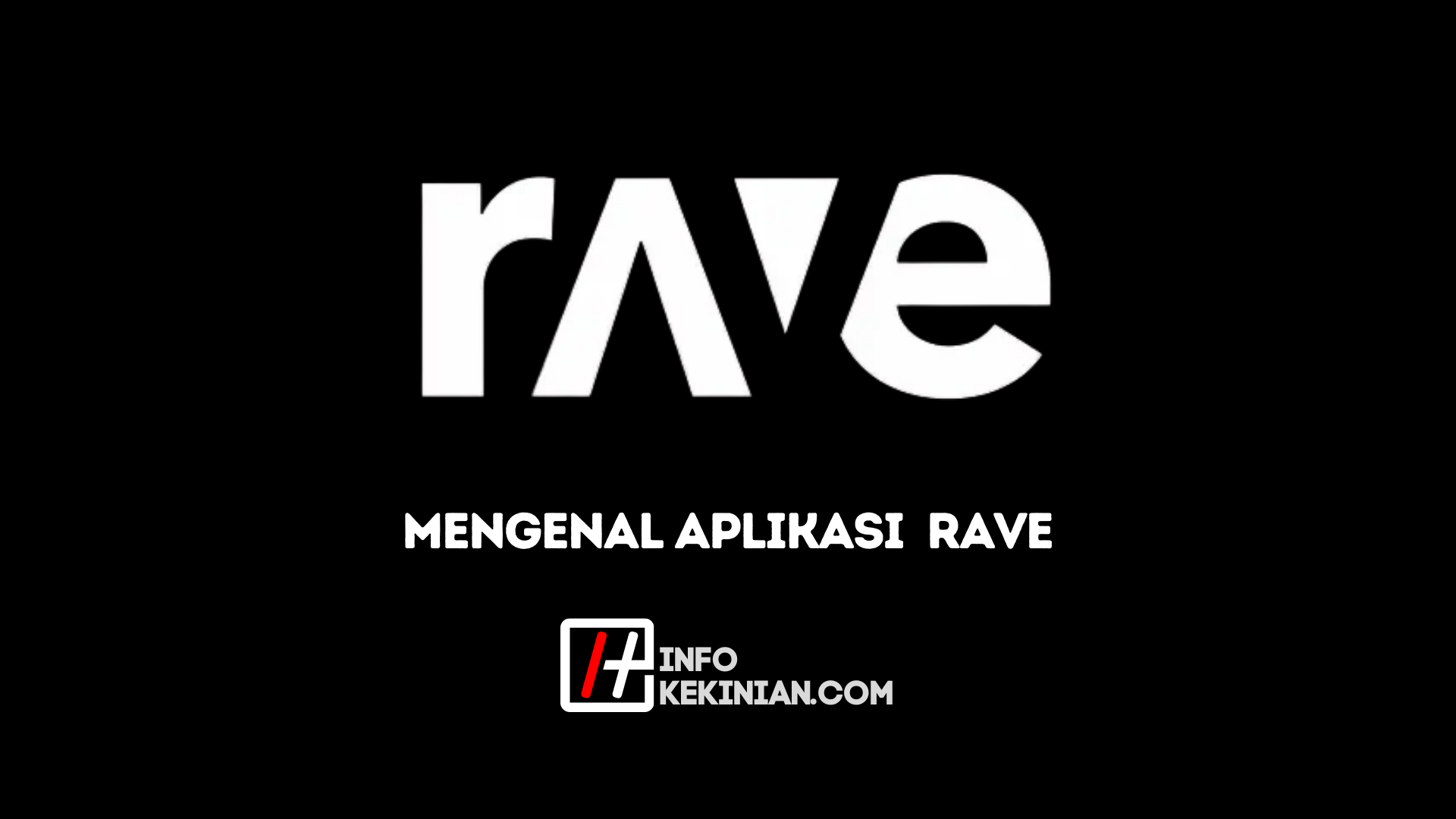 That's why many people have started hunting for free live streaming programs that you can watch together and get banned so you can watch online anytime without being restricted.
This program's features will bring a lot of convenience to streaming movies. Streaming movies and inviting friends to watch with you will be very easy with the right application on your smartphone.
Interested in using the Rave app? Is the Rave app paid? How to use the Rave app? Can Rave be used on HP devices? Find the answer in the following article, OK!
What is the Rave App?
Rave is all about bringing people together around the medium they love. Whether it's watching Netflix together or listening to music with friends, experiences are better when shared.
Text or voice chat while enjoying content from YouTube, Netflix, Vimeo, Reddit, Google Drive, and more.
Come together for an international movie night, or mix your phones together to create an instant speaker system.
Because getting together is nothing new, Rave is a media app like no other, easily connecting people on iOS and Android.
Features that the Rave app has
1. Send SMS to your friends, or talk over VoIP while watching your favorite movies or music videos
2. Sync an unlimited number of mobile devices, near or far. Turn a group of phones into an instant speaker system
Everyone can determine what will be played next. Your welcome is like your channel
3. Watch videos from YouTube, Vimeo, Reddit, and Viki. Upload your own videos to Dropbox and Google Drive
4. Movie parties are as easy as uploading a video and inviting friends to join. Perfect sync and low latency VoIP is on par with international karaoke parties
5. Enjoy your favorite videos with friends, while meeting other people from all over the world. Continue to grow your network by connecting with others who share the same interests as you.
How to Use the RAVE App?
Using this application is quite easy, all you have to do is download and log in using your social media account or you can also use a Google account on your cellphone.
Also keep in mind that this App is Free! and you can get it on Playstore or Appstore.
Rave subscription fee
1 Month Subscription The price is 21 thousand
6 Months (Half Year) Subscription costs 109 thousand
12 Months (1 Year) Subscription costs 179 thousand
What things can Rave Premium get?
No Ads, Enjoy Rave Experience and ad free
Subscription to Rave Premium Helps Its Developers Improve Their Features.
How to Download Rave
The Rave App Available for Android and IOS. This application allows you to watch with people all over the world.
How to run the Rave application is quite easy, just follow the tutorial below:
1. The very first way is that you have to download the Rave application first. You can search by typing the word "Rave Videos With Friends", whether it's in a browser or an app store.
2. To Watch, just open the Rave app directly. You can select the Plus Sign (+). You can enter using the link provided, and you can join other rooms too without accessing the code.
3. Apart from that, of course you can start streaming watching movies yourself or inviting friends.
Conclusion
That's a little introduction about the rave application, now you can use this application to watch together with your friends.
That's a list of mind mapping applications that you can try and choose one of the recommendations above, which suits your needs.
Thus the article about Getting to Know the Rave Application, and don't forget to keep visiting the Infokekinian website.
Because we also have a lot of other information and recommendations which of course will be useful and help you right now.