Infokekinian.com – On this occasion I will share information on credit card loan limits to fintech. Watch this article to the end.
You now have access to various types of loans. To meet emergency financial needs, this facility is available to you at any time.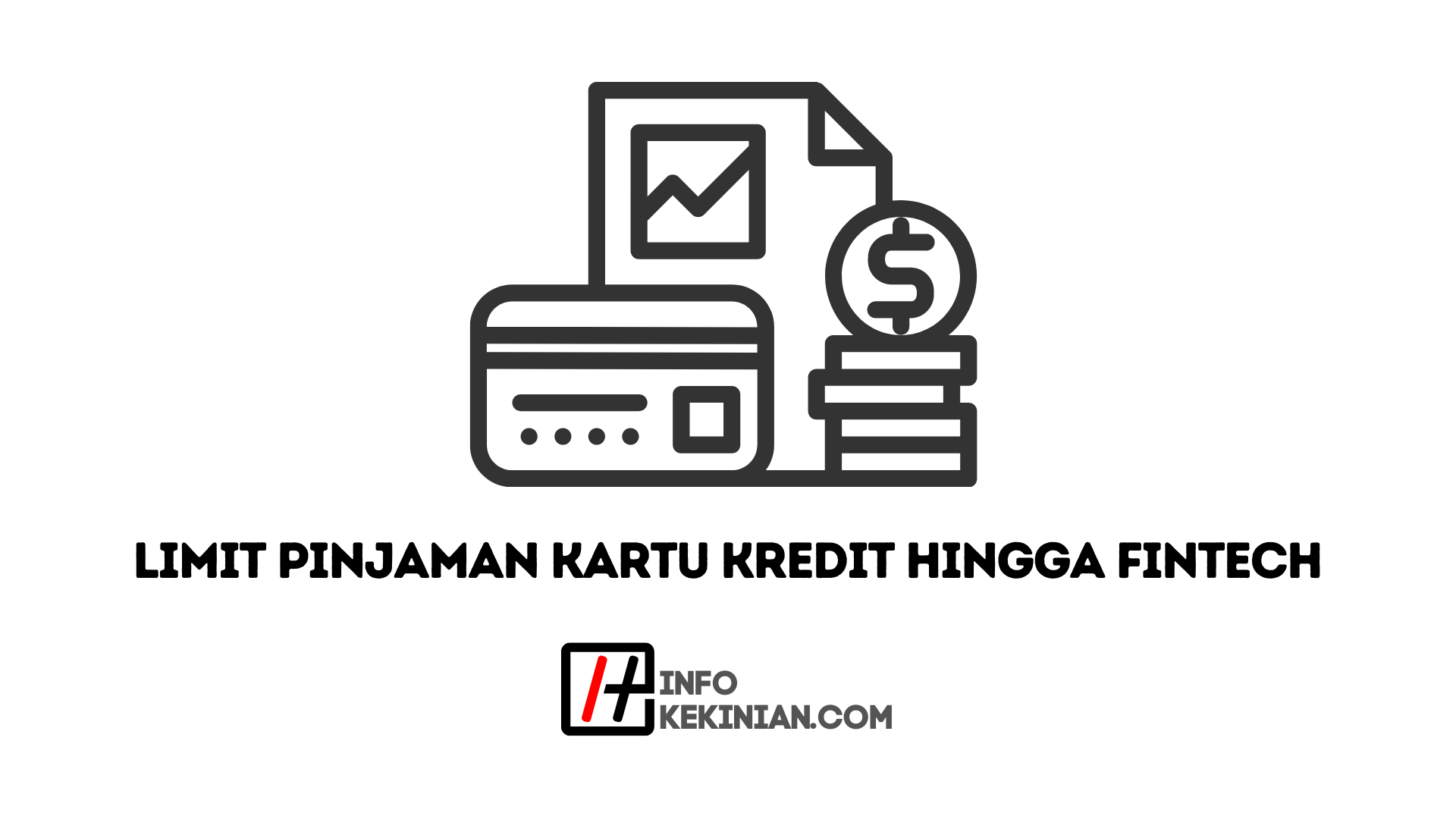 However, you need to know the extent of the loan facility before using it.
This time, Infokekinian will reveal the maximum loan limit available through various loan options, including credit cards and fintech. Yes, pay attention!
Loan Limit List
The following are loan limits on credit cards to fintech:
1. Credit Card
For millennials, a credit card is a must. Apart from being used as a means of payment, credit cards can also be used for cash withdrawals.
When your mid-month salary is up and savings are zero, you can get cash from a credit card to meet emergency needs.
The credit card limit is usually 3 times the monthly salary. If your salary is 7 million rupiah, the maximum limit is 21 million rupiah.
The permitted monthly cash withdrawal limit is 40-60 percent of the total card limit.
2. Current Account Credit
Current Account Credit Loans (KRK) need to mortgage assets in the submission process.
This loan facility is used for working capital. The short term is usually 12 months, and the maximum credit limit is 50 billion rupiah.
Unlike other loans, KRK's loan interest is only calculated from the loan facility used at that time.
For example, you apply for a loan of 500 million rupiah, but you only withdraw 400 million rupiah, so the interest on the loan is only 400 million rupiah. The rest of the loan can be returned without interest at the end of the payment.
3. Investment Credit
Investment credit is a loan facility that provides funding for capital goods needs, such as modernization, expansion, establishment of new projects or other investment needs.
Because of its nature for investment needs, the limit given is very large, namely up to 10 billion rupiah. The tenor is also long, namely 10-15 years.
4. Fintech Lending
This is still booming, online loans or loans from fintech lending are increasingly being targeted by many people who need fast money.
The conditions are very easy, that is enough to provide only KTP. From the submission process to the disbursement of money is done quickly.
The limit offered is also very large, namely up to 50 million rupiah and even up to 200 million rupiah.
But remember, apply for loans at fintech lending institutions that are legal, registered and supervised by the Financial Services Authority (OJK).
Conclusion
That's a list of loan limits on several credit cards, which you can find out. Keep in mind, if you want to apply for a loan, look for a place that has been registered and supervised by the OJK.
Thus the article regarding Credit Card Loan Limits to Fintech and don't forget to keep visiting the Infokekinian website.
Because we also have a lot of other information and recommendations which of course will be useful and help current friends.