Infokekinian.com – On this occasion, we will share links and synopsis of the Jingga dan Dusk series on Telegram, so watch this article until it's finished to find out the complete and clear information.
The latest Indonesian series is finally released on October 29 2021 by presenting Yoriko Angeline and Abidzar Al-Ghifari as the main characters. Yep, the series is titled Orange and Dusk which is broadcast on the Vidio digital platform.
Please note that the Original Series from Vidio is an adaptation of the Best Seller novel with the same title.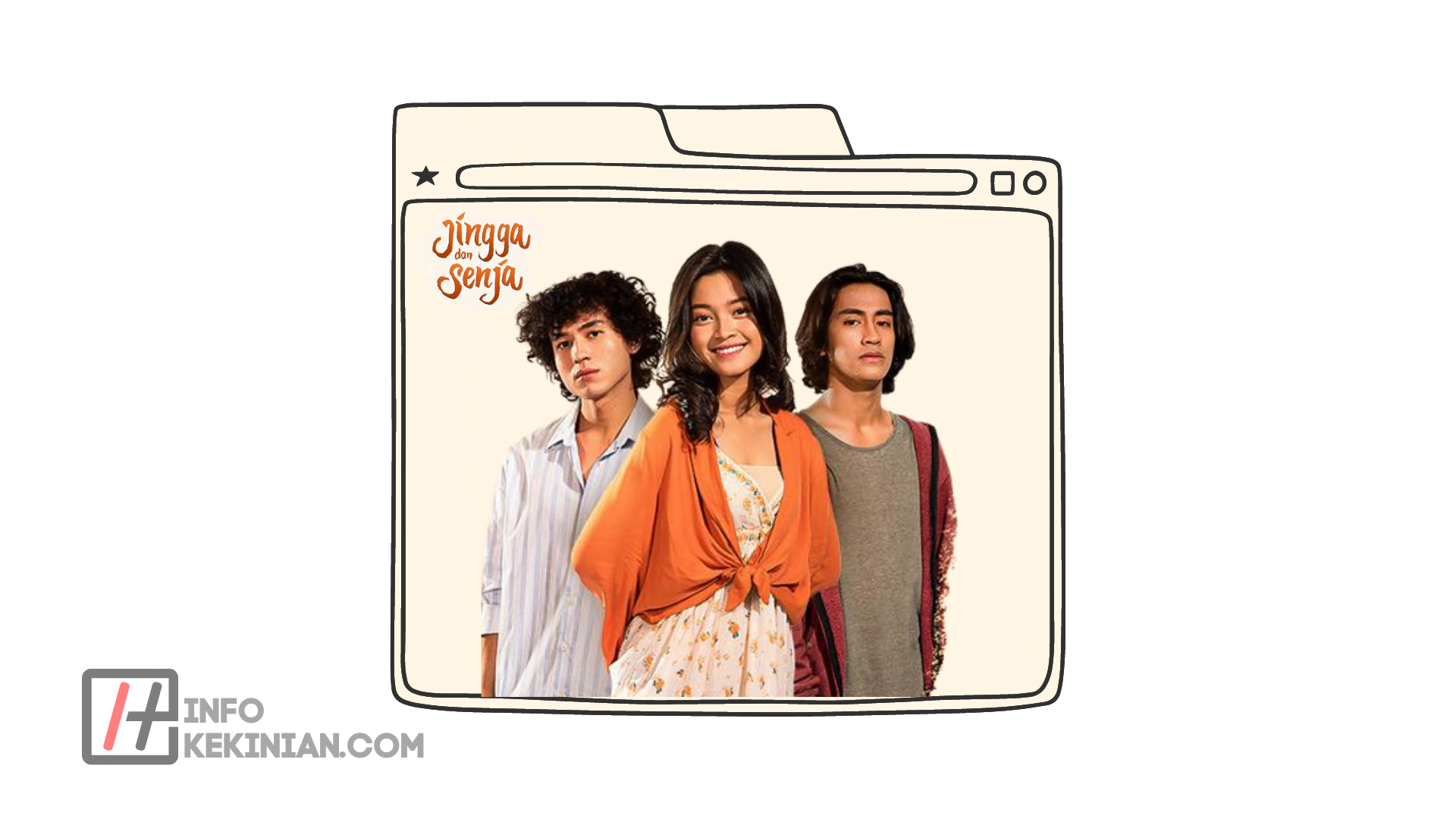 The novel trilogy is written by the famous novelist Esti Kinasih which was published in 2010 with sales of more than 70,000 copies.
The novel tells the story of two people who are destined to meet, namely Ari and Tari. It's as if they're always connected, they always meet each other every day, apart from that, Ari's pranks always make Tari annoyed.
From there, Ari began to be interested in Tari and did not get tired of bothering her with the excuse that she just wanted to be close to Tari.
Initially the novel was going to be made into a film, but due to Covid-19 it was delayed and it was decided to become a series.
The series is produced by Sunil Samtami and will be worked on into eight episodes. In the film, Yoriko plays Tari, while Abidzar plays Ari.
Synopsis Jingga dan Dusk Series
Jingga dan Senja tells of a pair of teenagers who have the same name at Airlangga High School named Matahari Senja who is called Ari and Jingga Matahari who is called Ari.
Ari is a third grader, while Tari is a new student in first grade. Although their names sound similar, they are not always the same. Both have different personalities and temperaments.
Ari is known for his stubborn, unmanageable, rebellious and courageous character. With that trait, he became popular at school and respected by all the students who attended there.
Ari is always present in brawls between schools, one of his sworn enemies is SMA Brawijaya, chaired by Angga (Giulio Parengkuan).
Ari is also known to be an idol for girls at the school. Even though he was approached by many girls, he was never attracted by any of the girls who approached him.
Until one day, he meets Tari, a new student who has the same name as him. This made one school excited by the news that Ari had a crush on a new boy named Tari.
But unfortunately, Tari herself doesn't have the same feelings as Ari because she has an independent and courageous nature that makes it difficult for her to open her heart to boys who want to approach her like Ari.
But Ari does not want to give up so easily to approach Tari. He was so infatuated with this new student and treated Tari special.
One day, Tari meets Angga, a high school student from Brawijaya who is also Ari's big enemy. The two then became close. The news of Tari and Angga's closeness then reached Ari's ears.
This made him burn with jealousy. Angga, who wanted to bring down Ari, then intended to be evil by kidnapping Tari so that Ari would come to fight with him.
However, how shocked Tari was when she found out that it was not Ari who helped her, but Ari's twin sister, Ata. So who are Ari and Ata really? Is it true that Ari has always liked Tari?
Details of the Orange and Dusk Series
Following are the details in the Jingga dan Senja web series:
1. Light and relatable storyline
The story written by Titien Wattimena is very light and easy to follow. We will be brought to enjoy with all the plots given by this Kuntz.
When there are beautiful girls in school, they must be the target of the boys there. Just like Tari at that time, her trademark was wearing all the orange accessories that made one school immediately remember her.
Certainly in every school, there are men who are powerful and respected. That is the figure of Ari described by Titien. All plots in 'Orange dan Dusk' are not far from reality.
2. Studded with Young Stars
In 'Orange dan Dusk', we will be refreshed by the younger faces and their acting skills.
Besides Yoriko and Abidzar, other young artists starting from Amel Carla. Amel became famous starting from the sitcom (comedy soap opera) 'Husband is Afraid of Wife'.
Of course the acting he played in 'Orange dan Dusk' was 180 degrees different. In this series, Amel plays Nyoman, Tari's best friend who is known as a reliable detective because many people out there know him.
Nyoman here is the relaxed type of friend, but also serious. When Tari needs an answer, Nyoman is sure to give one the first time.
Then there is Keisya Levronka, whom we know through an Indonesian Idol talent show. Unexpectedly, Keisya the singer, began to enter the world of film in the series 'Orange and Dusk' as Fio.
Keisya's acting was very satisfying when she became the most cheerful friend and always mediated every Nyoman and Tari problem.
While Tari has two best friends who understand her, of course Kuntz makes Ari not lonely by giving the characters Oji (Bebeto Leutualy) and Ridho (Sandy Pradana) to accompany Ari's life in several episodes.
If you want to meet friends who are loyal friends, Oji and Ridho are examples of those with such characters.
They are always present even though Ari doesn't need them. In addition, Ridho, who is known as a playboy, is also a source of humor in this series.
3. The Green Screen effect was not noticed by the director
Green Screen certainly cannot be separated from Indonesian cinema. In 'Orange dan Dusk', you may see several episodes that actually use this effect.
When it entered the end of the episode, it turned out that the production team had missed the view, which made the green screen clearly visible.
4. Subtitles in each episode as an explanation
In each episode, 'Orange and Dusk' makes it easier for us to guess what will happen in each episode.
Because, having subtitles certainly makes it easier to guess the continuation of the story of the three suns.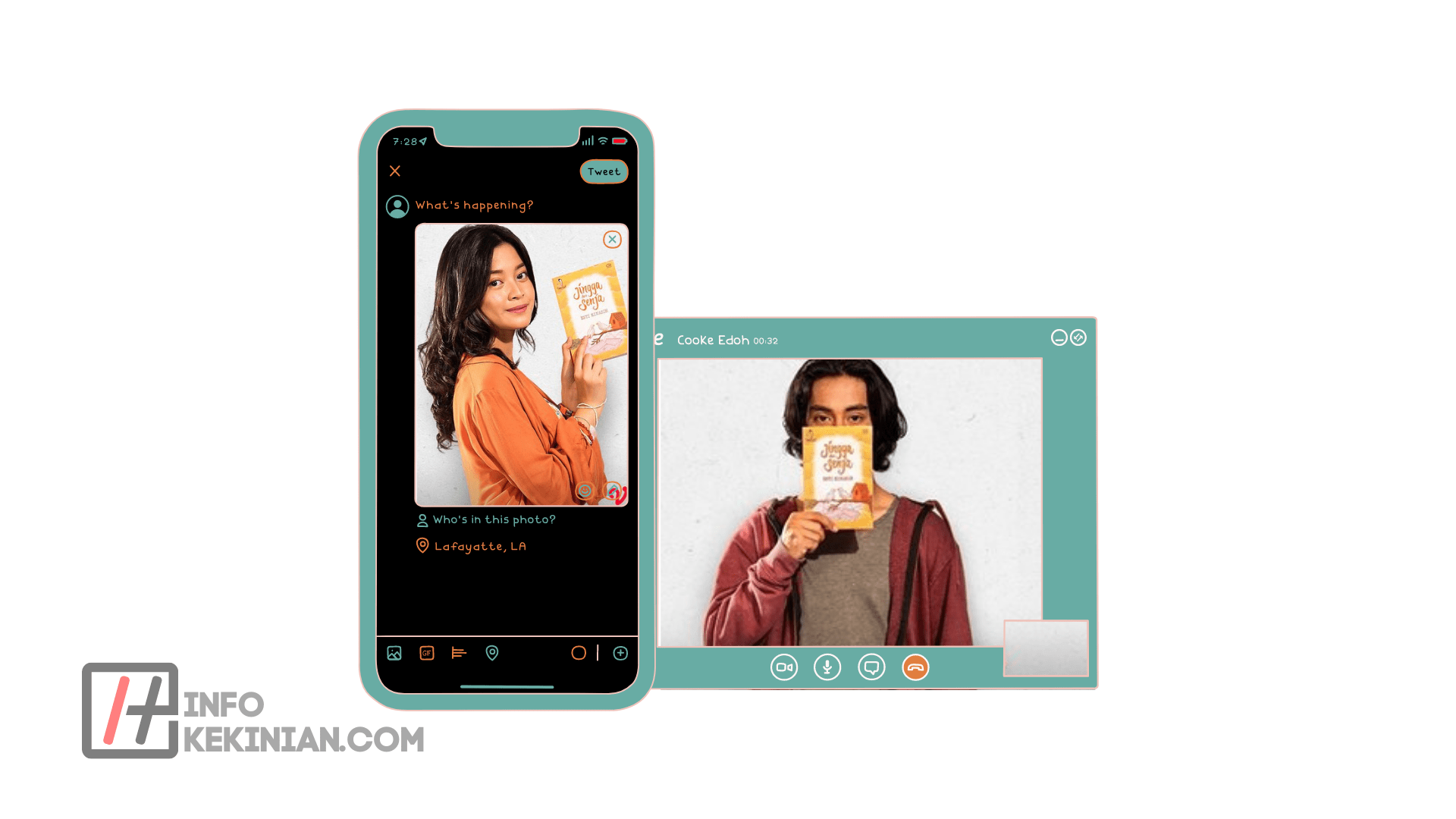 Watch Jingga and Dusk Series at Vidio
After reading the synopsis above, you can immediately watch the Jingga and Senja Series by streaming via the Vidio application. To do so, you can follow the following steps:
Download the Vidio application if you want to use a Smartphone
For those of you who want to watch it on a laptop or computer, you can use a browser and enter Vidio.com
To watch the Jingga and Dusk Series, visit the link Vidio.com here.
Then what is the link to Watch Jingga and Senja Series Telegram?
Watch Jingga dan Dusk Series Telegram
For those of you who have trouble finding the Jingga and Senja Series streaming links. The solution is that you can watch it through the Telegram application. This application always presents what we need as long as someone shares it.
If you have found it, of course you just have to download it until it's finished and watch the movie right away, easy isn't it.
Because through this Telegram application we can share files with large sizes. To watch it on Telegram, visit the Watch Jingga and Senja Series links Telegram.
Conclusion
That's a little information about the link and synopsis of the web series from Indonesia entitled Jingga and Senja, which airs on the Video.com platform.
But, by clicking on the link above you can watch it for free via the Telegram site. As a note, watching movies on Telegram is illegal or unofficial.
This article is only for reference, related to broadcasting rights and broadcast quality is the responsibility of the reader.
Thus the article regarding the Link and Synopsis of the Orange and Senja Series and don't forget to keep visiting the Infokekinian website.
Because we also have a lot of other information and recommendations which of course will be useful and help current friends.