Infokekinian.com - On this occasion I will share information about the download link for the redi Telkomsel application, so see this article to the end to find out the answer in more detail.
The following is information on the Redi Telkomsel application, complete with download links and how to use it. Intrigued by the application? Let's finish reading this article.
Telkomsel is one of the leading service providers and is frequently used by Indonesian citizens for their communication needs and internet access.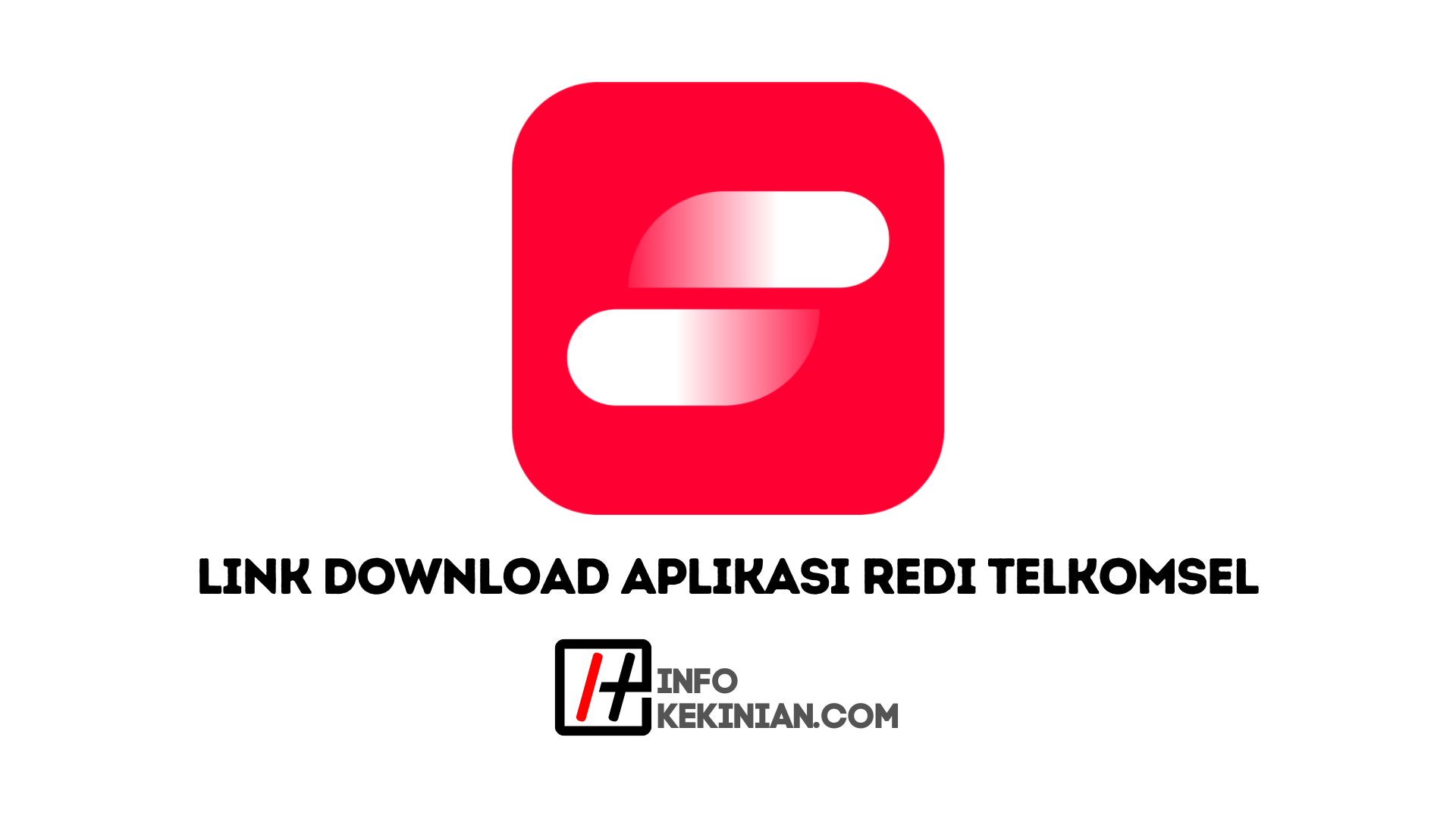 To provide the best service, Telkomsel itself has created various supporting features that can be used. Various innovations are provided by Telkomsel to meet the needs of its users.
Mobile financial service provider Telkomsel recently released a new app in this area. The mobile banking application released by Telkomsel recently has made users curious.
The Redi Telkomsel application was recently released by Telkomsel. So, how would you describe this app? Also how to download the app? Want to know? We'll see what happens.
Redi Telkomsel application
As previously mentioned, the Redi application can be used by users in online transaction activities via mobile banking or e-wallets.
Telkomsel Redi itself is a collaboration between Telkomsel and Blu by BCA Digital to provide financial support features to mobile-based customers.
The Redi application itself includes almost all features like those in the mobile banking application. You can use it to send or transfer money, multiple accounts and many others.
Financial activities such as bill payments, internet packages and the like can also be accessed through the Redi application. Telkomsel provides quite complete features. What are the features?
Redi Telkomsel Application Features
The Redi application provides more or less the same services as mobile banking. However, it may have a number of advantages that other mobile banking applications do not have. Anything?
Some of these features include the following:
1. Multiple Accounts
This feature is very useful with multiple accounts, users can easily access other banks for transaction needs in just one application.
2. Money Transfers
The next feature is a mandatory feature in the mobile banking application where users can easily send or receive balances instantly.
3. QR code
The Redi application also provides a QR scan so that users can more easily send or receive money without having to enter an account number first.
4. Bill Payment
The Redi application can be used as a bill payment platform for various needs such as internet bills, purchasing PLN electricity tokens, water bills and the like.
5. Split Bills
Various non-cash transaction options are also available, including split bills which can be accessed directly in the application. No need to worry anymore if you have to pay the full bill.
6. Transaction Reminder
The transaction reminder feature will make it easier for you to make transactions on time. With this reminder, of course you will be reminded when is the right time to pay for transactions.
Download the Redi Telkomsel APK application
To get access to the Redi Telkomsel application, you can just download the application first. However, the Redi Telkomsel application can only be installed on Android phones at this time.
This application itself is already available on the Google Play Store even though it is still in 'early access' status. If you are interested in downloading it, you can download via the link below.
How to use the Redi Telkomsel application
Confused when you first use this application? Well, for those of you who are confused, you can just see how to use it below:
Download the Redi Tsel application on the Google Play Store.
Open the app on your phone and agree to the terms and conditions then click Agree.
Then enter the phone number. then verify using the OTP code.
After that, create a strong password
Next, enter your account number and bank name to register your bank in the Redi application
Then press the + button to add your account or bank in this application
Done, now the account is installed in the Redi application and ready to use.
Conclusion
That's a little information about the Redi Telkomsel application. How very easy right? After successfully linking it with the application, now you can use all the services in it, such as mobile banking in general.
Thus the article regarding the Redi Telkomsel Application Download Link and don't forget to continue to visit the Infokekinian website.
Because we also have a lot of other information and recommendations which of course will be useful and help current friends.