Infokekinian.com - Contemporary friends, this time I will provide information about how to do math calculations with Myscript Calculator on iPhone.
Ever imagined you could use your iPhone or iPad to do complex calculations like on a piece of paper,
If so then check out MyScript Calculator, a free iOS app that can do handwritten Math Calculations on iPhone the right way on the device using your handwriting.
MyScript Calculator allows you to write only the equation you want to solve, instead of pressing different numbers in your calculator app.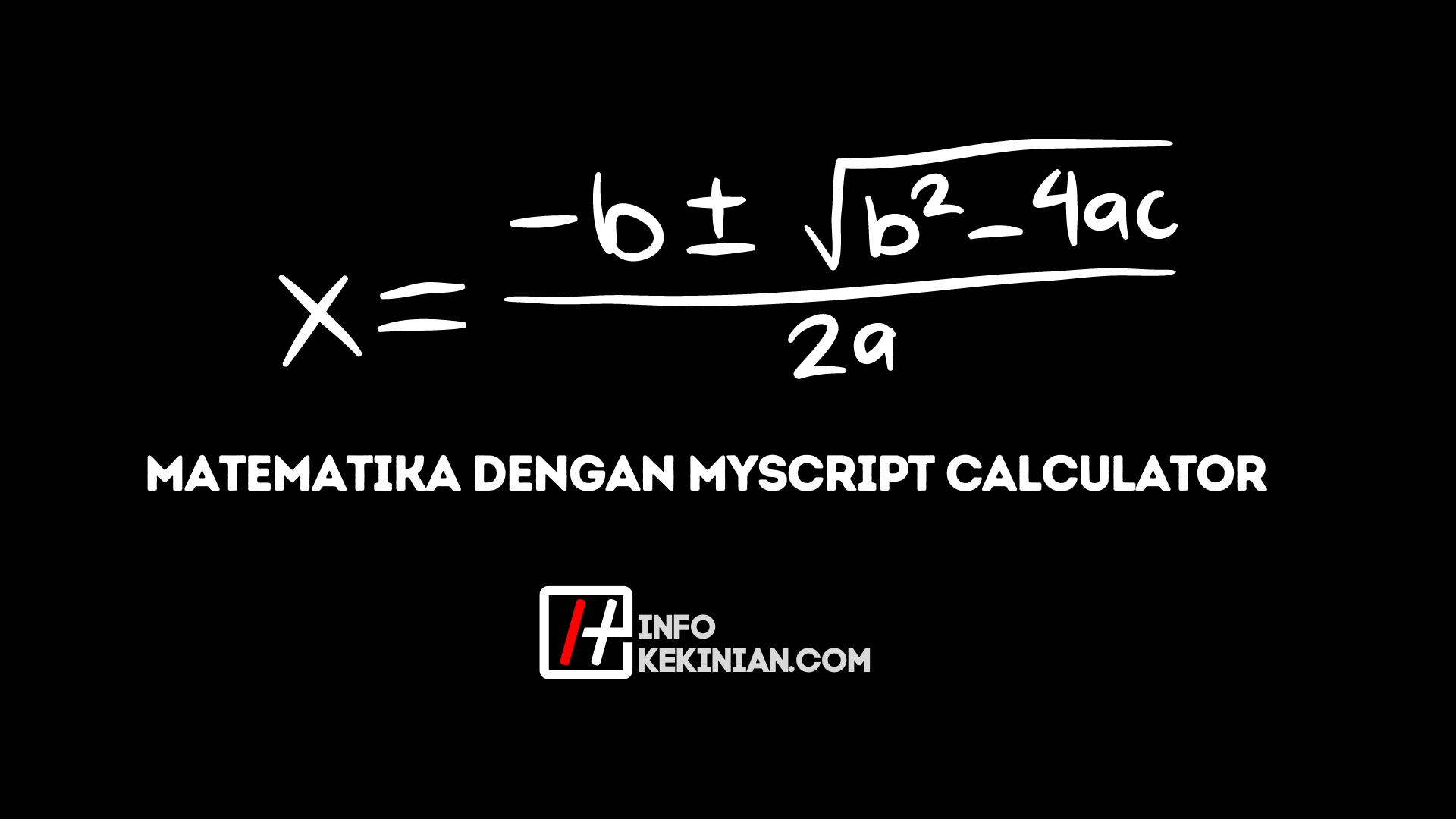 In a few seconds, it will know what you typed and show you the result.
Many different mathematical procedures can be performed using this app (e.g. basic operations such as powers, exponentials, parentheses, trigonometric ratios, logarithms as well as advanced functions such as trigonometric ratios, length calculations and many more.)
How to use
Here's how to use the Myscript Calculator application:
Using this application is quite easy and uncomplicated. Once the app is installed, all you have to do is open it and write the equation you want the myscript calculator to solve.
Note that you may encounter errors if you don't write the numbers clearly.
Also note that it will continue to perform calculations with existing equations until and unless you clear the board using the delete key.
If you write a mistake in writing the equation, you can go back and fix it.
If it doesn't recognize your equation, it will display a question mark to ask you to repeat it.
The results can be emailed, Twitter, or copied to a text file for further use.
If you like, you can also change the number of decimal places, indicate degrees/rad and other parameters.
Download MyScript Calculator (iOS).
Conclusion
MyScript Calculator is a very helpful calculator program that allows users to perform calculations using handwriting.
While this app may not be for everyone, those who need it will love this app.
While writing long expressions on your iPhone sometimes becomes a problem, this app works pretty well.
The iPad's larger screen makes the app easier to use. It's not perfect when it comes to identifying text but it does a great job.
Thus the article on how to do math calculations with Myscript Calculator on iPhone and don't forget to keep visiting the Infokekian website.
Because we also have a lot of other information and recommendations which are of course useful and helpful to current friends. Finally, good luck and good luck.