Infokekinian.com – There are films that must be watched before watching Doctor Strange Sequel, you must watch some of these films in order! Let's see the explanation
Marvel Studios has finally released the trailer for Doctor Strange in the Multiverse of Madness on February 14, 2022, after previously releasing a spoiler video at the end of Spider-Man: No Way Home.
The 2-minute video shows several snippets that should give Marvel fans a glimpse of what will happen in the second Doctor Strange film.
Marvel is known for its films that have continuous storylines. Doctor Strange in the Multiverse of Madness isn't the only film in the Marvel Cinematic Universe that has connections to previous films.
So, so you don't get confused when watching Doctor Strange 2, make sure you watch the following Marvel movies and series first.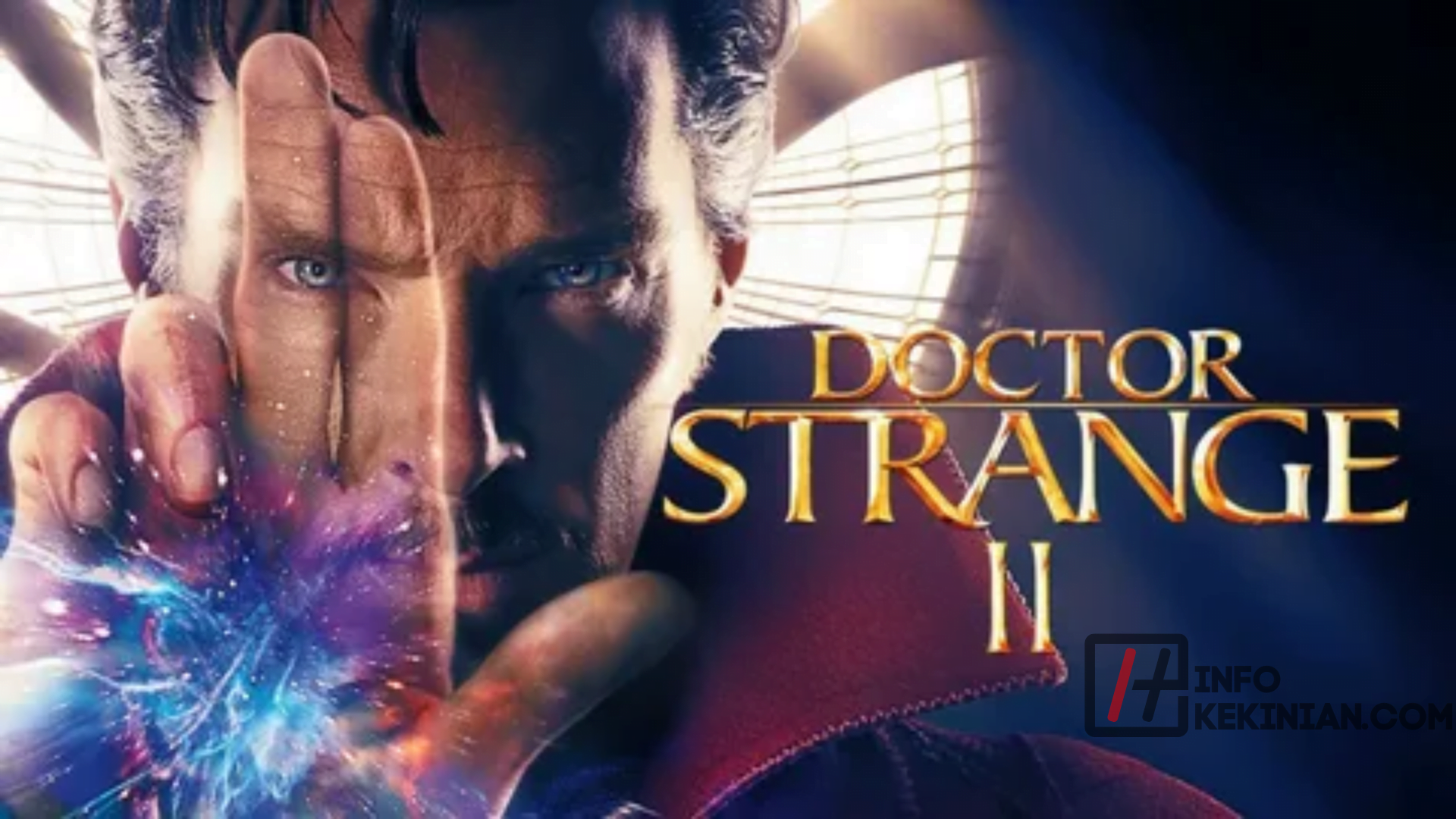 Movies to Watch Before Doctor Strange 2
Next, we will provide an explanation of what films must be watched before watching Doctor Strange 2
1. Doctor Strange (2016)
The first Doctor Strange film released in 2016 is definitely on your first watch list if you want to watch the Multiverse of Madness.
Released on November 4, 2016, Doctor Strange tells the story of how Stephen Strange (Benedict Cumberbatch) found Kamar-Taj as a solution to his suffering after a serious accident that made him lose his skills as a surgeon.
Strange must decide whether to return to his old life or become a hero after he finally gains magical powers and becomes a wizard.
Tilda Swinton (The Ancient One), Rachel McAdams (Christine Palmer), Benedict Wong (Wong), and more join Benedict Cumberbatch in this film. Before watching Doctor Strange 2, make sure to see this film first!
2. Infinity War, Avengers movie (2018)
Doctor Strange, who is part of the Avengers superhero group, certainly did not escape his role in the previous Avengers films.
Avengers: Infinity War contains a crucial film that must be seen in order to fully appreciate what will happen in the next film, the first appearance of Doctor Strange.
The film, directed by Anthony and Joe Russo, tells the story of the greatest battle in history by the army of earth's heroes against their archenemy, Thanos, who aims to find the six Infinity Stones to achieve balance in the universe.
Doctor Strange as a wizard believed by his predecessors as a hero who can protect Earth did not escape the battle and had to be stranded in outer space to protect his Infinity Stones.
Captain America, Iron Man, Captain America: The Winter Soldier, Thor, and Hulk/Bruce Banner (Chris Hemsworth, Mark Ruffalo, and Natasha Romanoff) all return in Avengers: Infinity War (Scarlett Johanson).
You should watch this movie first if you want to know about the great battle that took place before the world was attacked by a multiuniverse threat!
3. Avengers: Endgame (2019)
Continuing the events of the movie Avengers: Infinity War, the defeat the heroes received left heavy sorrow across the universe.
Not staying silent, the remaining heroes are trying hard to restore things to how they were before by bringing back other heroes who were lost because of Thanos' finger snap in the previous film.
Doctor Strange as the strongest magician on Earth returns to show his action in the film Avengers: Endgame.
With his magical powers, Doctor Strange also participated in the effort to defeat Thanos, who returned to his feet after learning that the Avengers were trying to return the universe to normal.
Avengers: Endgame, the continuation of Avengers: Infinity War, depicts a conflict that is no less tense or exciting.
The film, starring a number of well-known Marvel actors and actresses, has also managed to rank second in the list of highest-grossing films of all time in the world. Don't miss watching, okay?
Conclusion
Those are some films that you should watch before watching the sequel to Doctor Strange 2, if you are Marvel fans, then you must watch them in sequence!