InfoKekinian.com – Now learning addition, multiplication or so on will be more fun if done through a math learning application
Besides being able to be used for learning, this application also allows you to work on math problems that are difficult to solve. you just need to enter your query, and the answer will immediately appear on the screen.
There are many kinds of applications for learning mathematics, starting from elementary, middle and high school children. Not only is it simple, but it's also fun, so you'll learn quickly.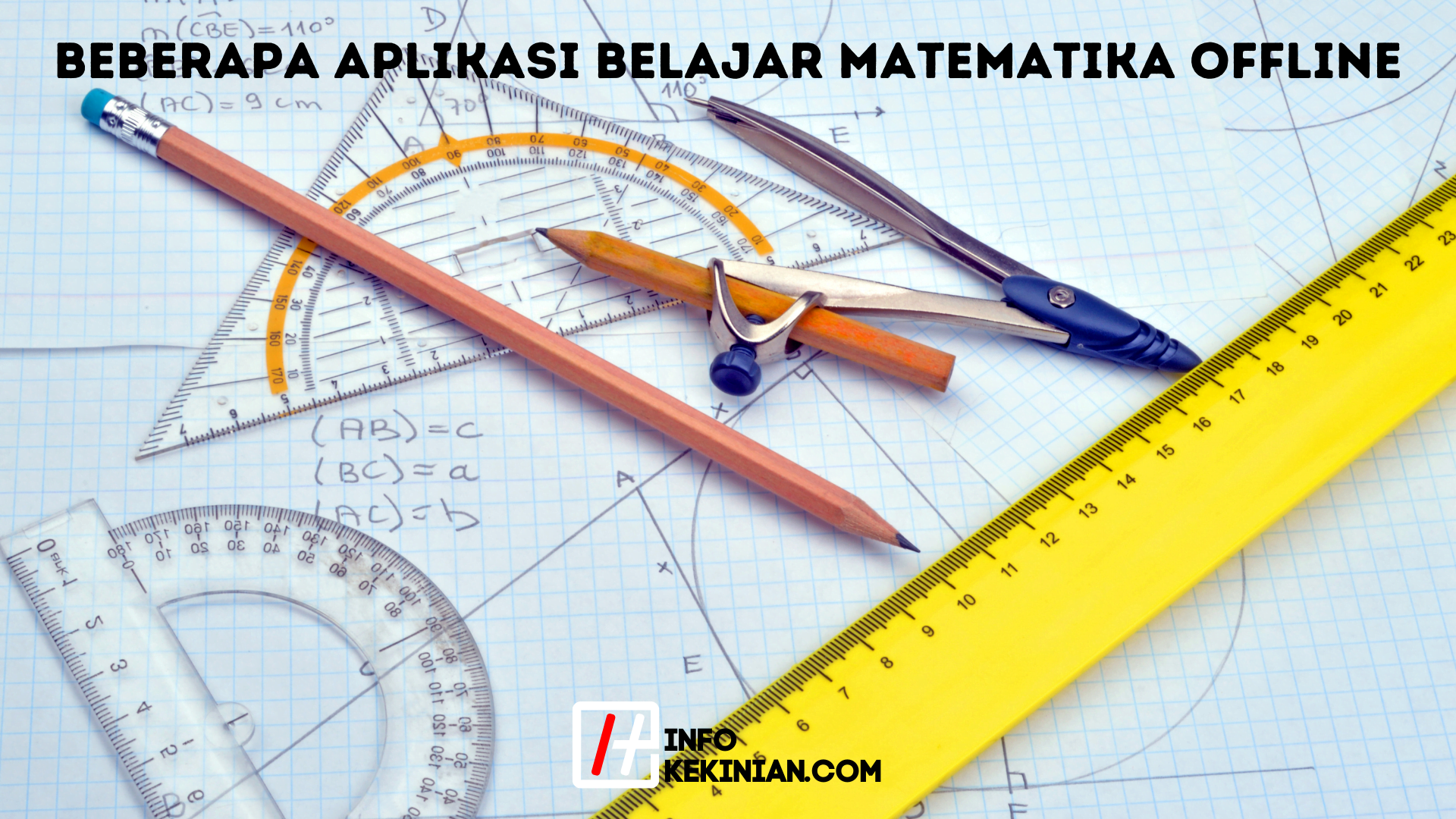 Offline Mathematics Learning Application
We will recommend several applications for current friends, here is a list of applications.
Qanda
Qanda math problem solving app is used by over 10 million people worldwide. Using this app, you can quickly get solutions to difficult math problems just by taking a picture with your phone.
As an added bonus, Qanda offers free, on-demand access to their Live Class service. you who are good at math can use this feature.
Photomaths
Photomath also offers a very effective math learning application with complete functionality. You can get the Photomath application for free from the Play Store or App Store.
Similar to Qanda, Photomath also makes it easy to work on math problems that are difficult to answer, just take a picture of the problem and this application will help you solve it.
This app requires permission to access the camera to offer quick answers or brief explanations of the work process of challenging math problems to solve.
CoLearn
Over one million Indonesian students have benefited from CoLearn, making it one of the most recommended tools for learning mathematics.
CoLearn will make it easy for you to solve complex math problems using very basic strategies. This application also takes advantage of the complexity of smartphone cameras to perform queries.
So the head is already worried, just take a picture of the questions given by the instructor and observe the results.
SD Exam Questions
As the name suggests, this is a math learning application for elementary school (SD) students or the equivalent. This application contains a collection of math questions according to the appropriate syllabus.
Not only that, but it also features very interesting interactive activities so that children can learn in a fun way.
More than 1 million Android phone owners have trusted this app, giving it a 4.5 star rating on the Google Play Store.
Brainly – Math Learning App
Currently, who is a student who does not know the Brainly application? Yes, Brainly is a free Android application that is currently often used by almost all students in Indonesia to get key solutions to challenging problems.
Instead of just focusing on math, math can use Brainly for everything from Indonesian to history to physics to social studies.
In addition, this one application is suitable for students at all academic levels, from elementary school to university.
Mathway – Math Help App
Next is a math tutoring software called Mathway. Even on low-end devices, this app is highly recommended for users to use its features.
In this application there is an algebraic calculator that can make it easier for you to do math school assignments starting from geometry, algebra, calculus to difficult trigonometry.
Learning math with the Mathway app is sure to be entertaining, because this apk will give you the right, step-by-step answers to complete problems with formulas.
Math Tricks
Unlike the previous application, Math Tricks has an appearance that is almost the same as a calculator, but its function is more advanced.
This Math Tricks application can help you overcome difficulties in squaring numbers, percentages, trigonometry, vectors and linear.
Elementary Middle School Mathematics Formulas
As the name suggests, this is an application in which there are all the mathematical formulas for elementary school (SD), junior high school, up to high school. Starting from the formula for weight units, flat wake areas, numbers, comparisons and others.
An additional feature of this app is its library of quick techniques for solving math problems, which you can use right away.
Conclusion
That is the application that we recommend to current friends. You can choose which application you think is effective and the best. Hope it is useful!