Infokekinian.com – Now you can open a Bank Mandiri account online via your smartphone, without the need to come to the bank in person.
It was even stated that the balance for creating a Bank Mandiri account could settle up to 10,000 rupiah. Opening a Bank Mandiri account online has been possible since 2020.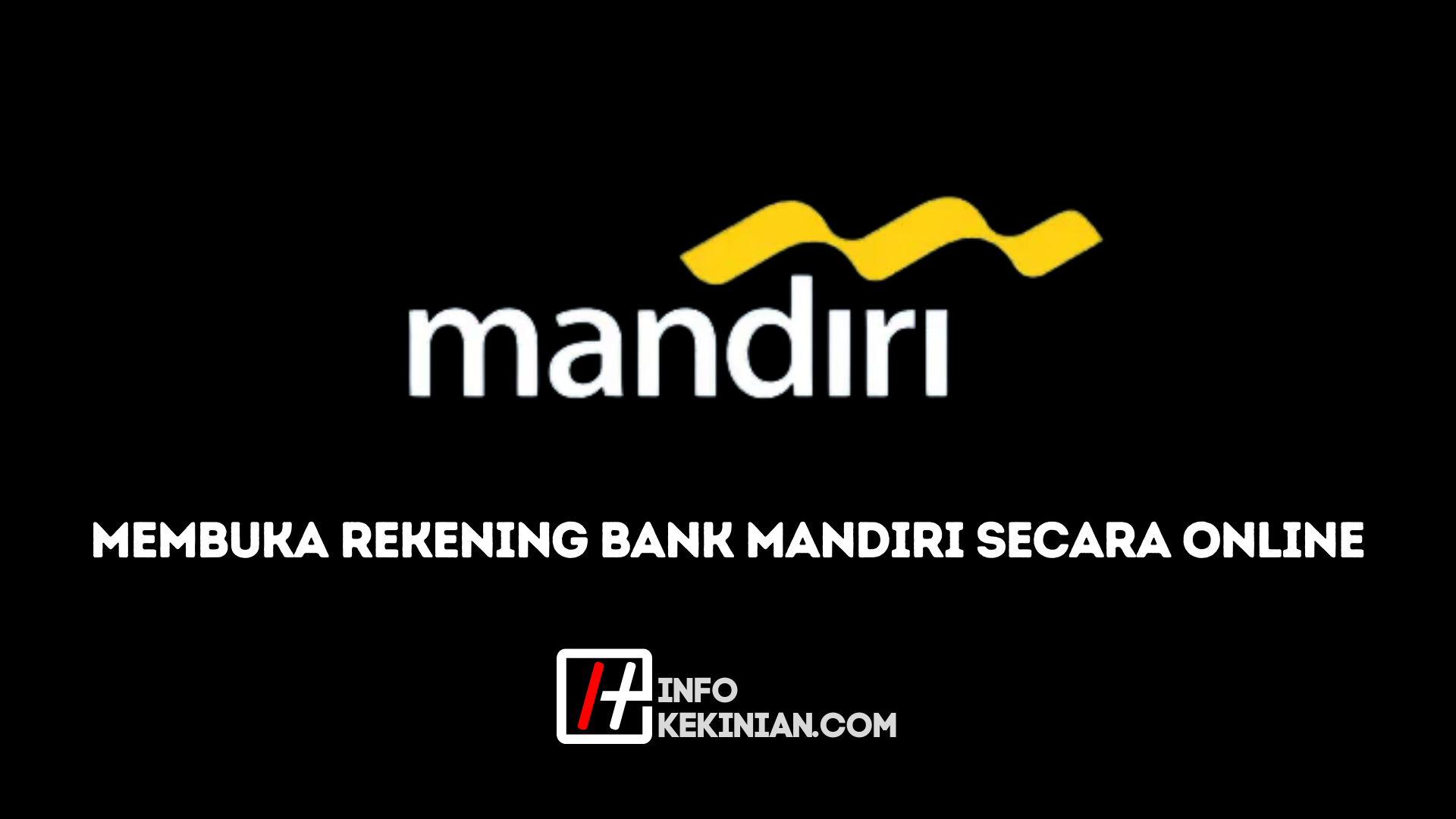 How to Open a Mandiri Bank Account
To register for a Mandiri account on the official website, go through the following steps:
1. Visit the Bank Mandiri Website
Go to page Mandiri Bank website on your iOS or Android phone. For the account creation process, select the Open New Account menu.
Next, information will appear to prepare the required documents, including KTP, NPWP and signature on white paper. Select Continue when you are ready with all your papers.
2. Select Savings Products
After that, select Mandiri Now as your savings option. You can find out more about the features and advantages of savings products.
Then if you agree, please select the Submit Registration menu. Then select an ATM card.
After that, you will be asked to enter your contact information, including NIK, email, telephone number, and date of birth.
Click the Next menu after you double-check that all of your personal information is correct and complete.
3. Data Verification
The cellphone number and email address that you provide to Bank Mandiri will be used to provide you with a verification code.
Enter the verification code into the menu provided as soon as you receive it, then select Confirm to confirm your purchase.
Then enter account opening data such as full name, complete address, last education and others.
Make sure you use the correct information from your ID and other card data.
If all the data has been filled in, please click the Next menu. Then you will be asked to fill in job information.
A photo of your ID card and a selfie with your ID in hand is required next. Finally, take a photo of your signature on white paper.
4. Verification Via Video Call
The next step is to make a video call with a Bank Mandiri officer to double verify everything.
Click Call Now. During this video conversation, you will be interrogated by officers and asked to show your real identity.
You will be asked to create an SMS Banking PIN as soon as your account opening application has been processed.
5. Account Opening Confirmation
After the account opening process is successful, you will get information regarding the account number, debit card number and card expiration date.
When finished, select Done to save information about what you saw. In the final step, you only need to transfer the initial deposit specified by Bank Mandiri. Finished!
Conclusion
Those are the 5 steps you need to take when you want to open a Bank Mandiri account online. Now you don't have to bother coming to the bank and queuing like before, just register using your smartphone.
Thus the article about Opening a Bank Mandiri Account Online and don't forget to keep visiting the Infokekinian website.
Because we also have a lot of other information and recommendations which of course will be useful and help current friends.