InfoKekinian.com – With the development of overseas TV streaming applications, it's much easier for you to watch your favorite TV broadcasts via your mobile phone and you can do it anywhere.
Have you ever looked for a free overseas TV streaming application but felt doubtful about its security?
Many similar applications are available on various platforms, but most of them turn out to be just scams that ask for permission to access data that is not really needed.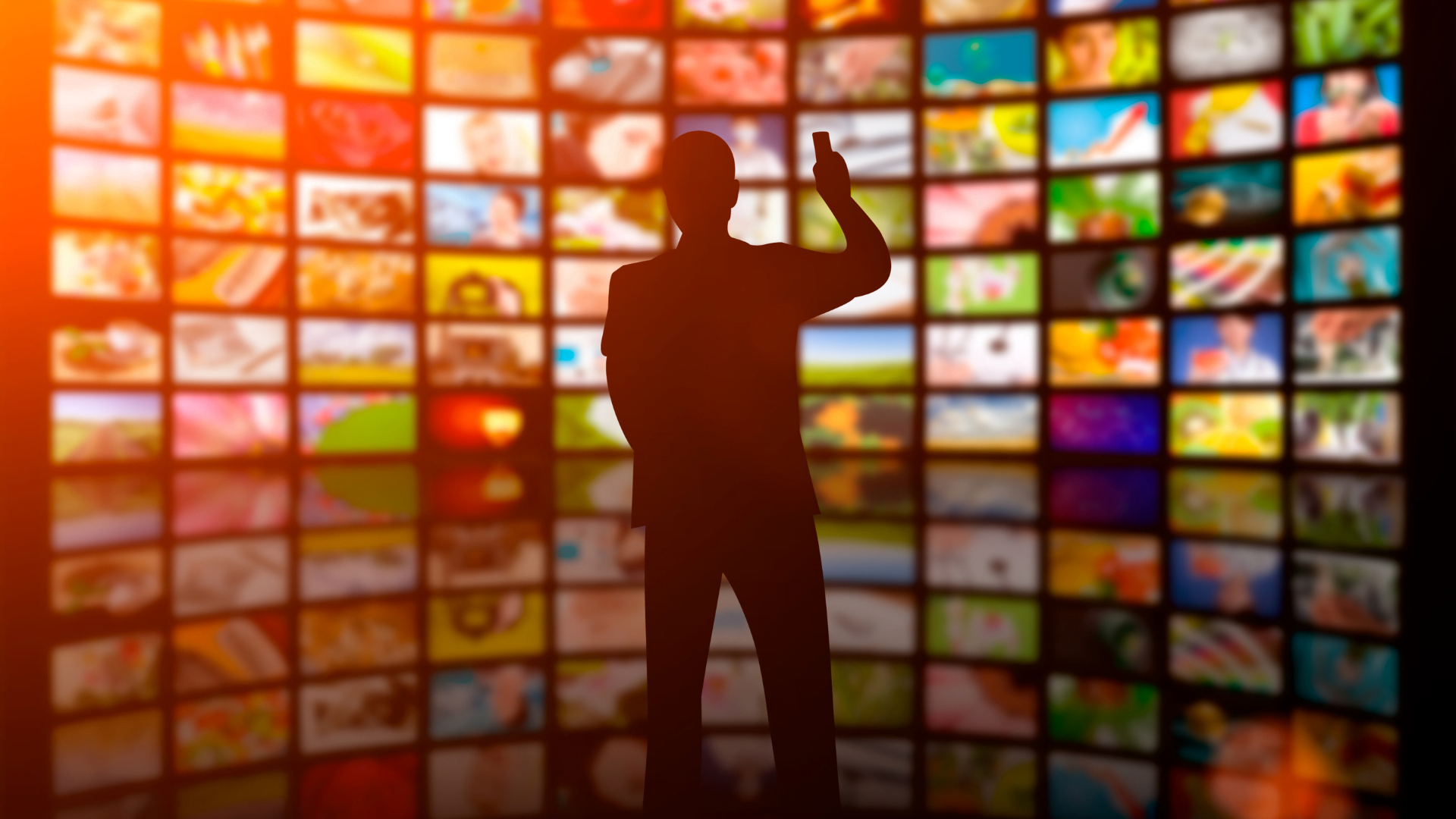 For example, there is a free overseas online TV application that asks for permission to access contacts. However, why does the application need to access your contacts?
In order not to get caught in a scam like this, InfoKekinian.com provides a list of free overseas TV streaming applications that can be trusted.
Just download and install it on your Android phone, and you can enjoy online TV shows for free. Interested? Check out the article below to finish.
List of Free Foreign TV Streaming Applications
While it seems that few people watch television today, with many of us preferring to watch content on social media or long videos on YouTube, television has not lost its audience.
According to a research report by We Are Social and Hootsuite titled "Digital 2019", 92% adults in Indonesia still use television.
On average, Indonesians spend 2 hours and 52 minutes per day consuming content shown on television.
This trend is expected to increase, especially with the distribution of Smart TVs which can be equipped with various online streaming TV applications, making users need television screens again.
However, if you are looking for the best and most trusted foreign TV streaming application, here are some of the lists:
1. Mobdro application
Mobdro is a free and popular international TV streaming application among Android users.
As an online TV service, this modbro application provides various categories such as entertainment, sports, movies, music, etc.
Apart from that, there are also various popular TV shows that you can download.
And in this application there are up to 10 languages from 30 different countries, so of course it will make it much easier for you to watch shows in this application.
This application is also designed with an interface that can be used by users to make it easier to use.
In addition, to watch all channels from this application, you no longer need to log in to an account.
However, you don't get this application through the Google PlayStore application. But you can still access it through the official Mobdro website.
2. Live NetTV
The next application is LiveNetTV which you can use to stream movies, television, to sports that you can access via iOS or Android.
And in this application there are up to 700 channels from various countries such as Middle Eastern countries, United Kingdom, Iran, India, and many more.
In addition, there are also features that can support Live NetTV services, such as HD quality, support for chromecast,
Access for free, an easy-to-use interface, and settings that you can use to select age-appropriate channels.
You can download this online TV application directly through the official website at LiveNetTVAPK which you can download with a minimum Android 4.1 operating system.
3. Exodus Live TV App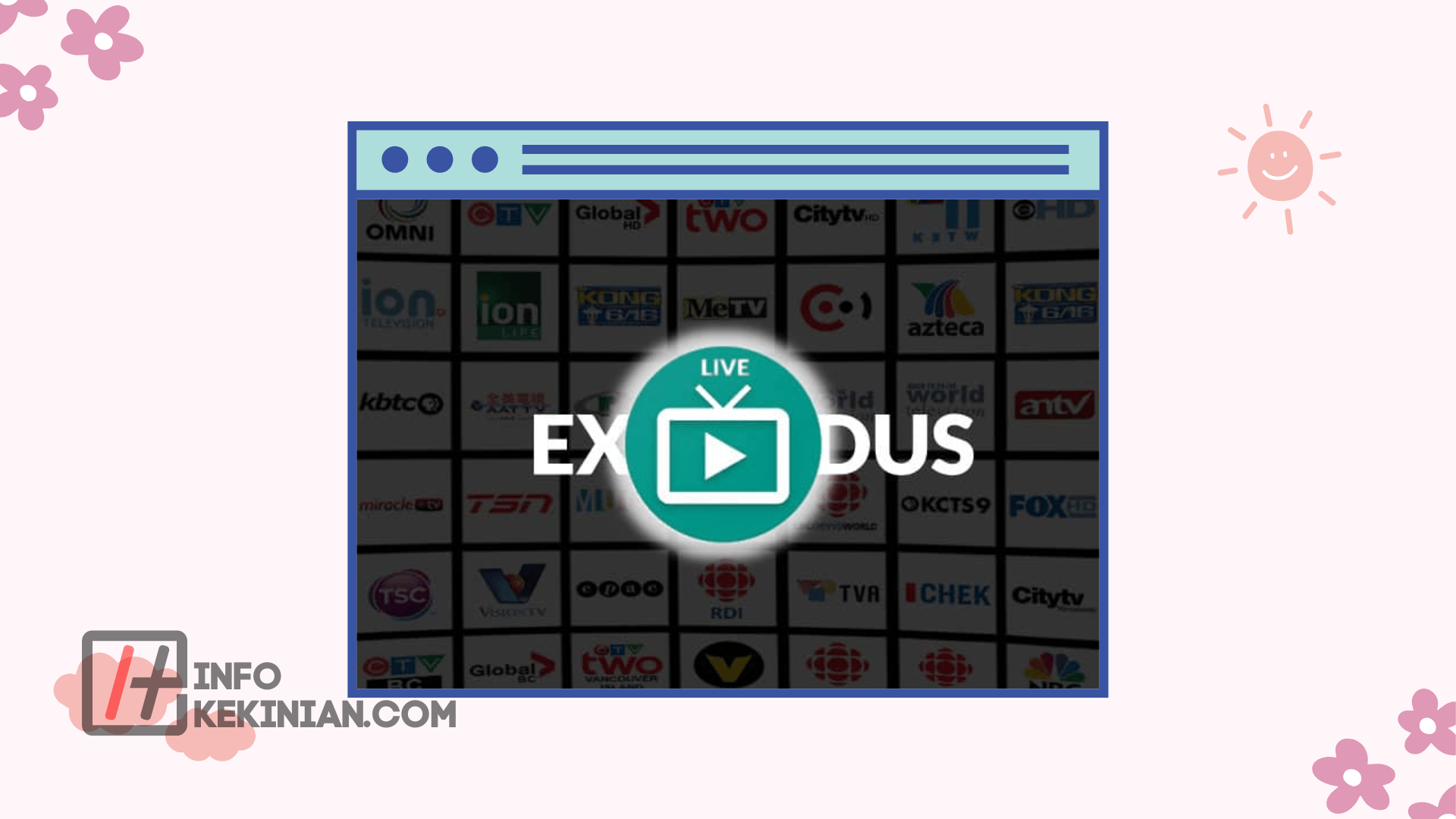 By using the Exodus Live TV App, you can watch various international television shows for free.
This application is easy to use and provides a large selection of content, such as entertainment, sports, news, religion, movies, and many others.
However, there are advertisements that appear continuously which can disturb the viewer's comfort, but there is an option to remove these advertisements by paying a certain fee.
In addition, this application also offers a fast buffering process, no need to register or create an account, supports HD quality, and has an easy-to-use interface.
4. USTVNow
If you want to watch foreign TV for free, then you can also download the USTVNow application which includes various Canadian and American TV channels.
Besides having 150 TV channels that you can access for free, USTVNow also has an easy-to-use interface, there are hundreds of collections of channels that you can use for streaming.
However, you need a minimum Android 4.1 operating system to operate this application. For what, it's very easy right?.
5. UK TV Now
UK TV Now is streaming application TV that can be used on Android devices.
This application offers more than 150 television channels from various countries such as the United States, United Kingdom, and India.
You can choose the channels that are displayed based on genre, year, type, to the audience rating.
You don't need to log in or create an account to enjoy the services of this application.
Just download and install the application on your device, then select the channel you want to watch. This application is easy to use and convenient for streaming various television channels.
6. Sports Angel | Live Sports App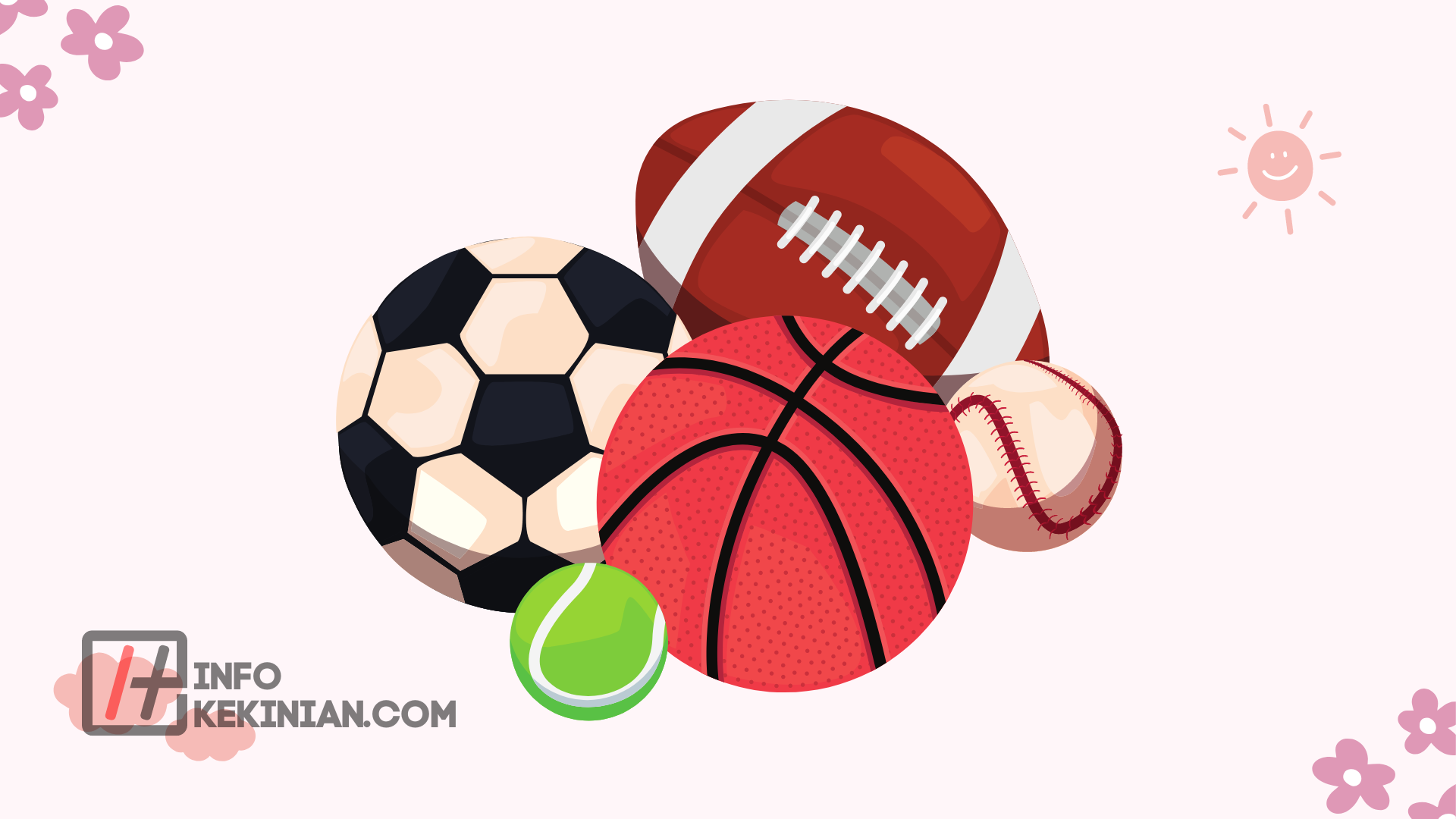 Are you looking for an app or site to stream sports matches? Then, this sports angel application is the answer.
Because this sports angel application provides various kinds of sports matches such as racing, football, badminton, and others.
You can also enjoy top sports channels from various countries in the United States and Europe such as Sky Sports, ESPN, Euro sport, MUTV, and others.
And you won't even be charged to use it, but there will only be lots of advertisements which of course will affect your comfort in watching.
But don't worry too much, because with an interface that can make it easier for users to operate, this advertising service won't be too much of a problem.
So, if you are looking for a foreign TV application that broadcasts sports matches for free, then the Sports Angel application is the right answer.
7. UHD IPTV Player Lite
The IPTV Smarters Pro program offers clear, lag-free, and inexpensive foreign broadcast services as well as foreign TV streaming.
This application is also not too heavy on your smartphone, so it won't slow it down.
Using your smartphone, you can also watch live TV from abroad whenever you want, wherever you are.
8. Flix iptv
This free internet TV program offers streaming services as well as online viewing options for foreign channels.
You will feel very comfortable using the Flix iptv program to watch various foreign TV streams because it is quite stable and doesn't lag.
Even though it's not very big, this application is quite popular because it has several foreign broadcast channels.
Despite its modest size, there are tons of channels available, with selections from around the world.
9. Televizo – IPTV player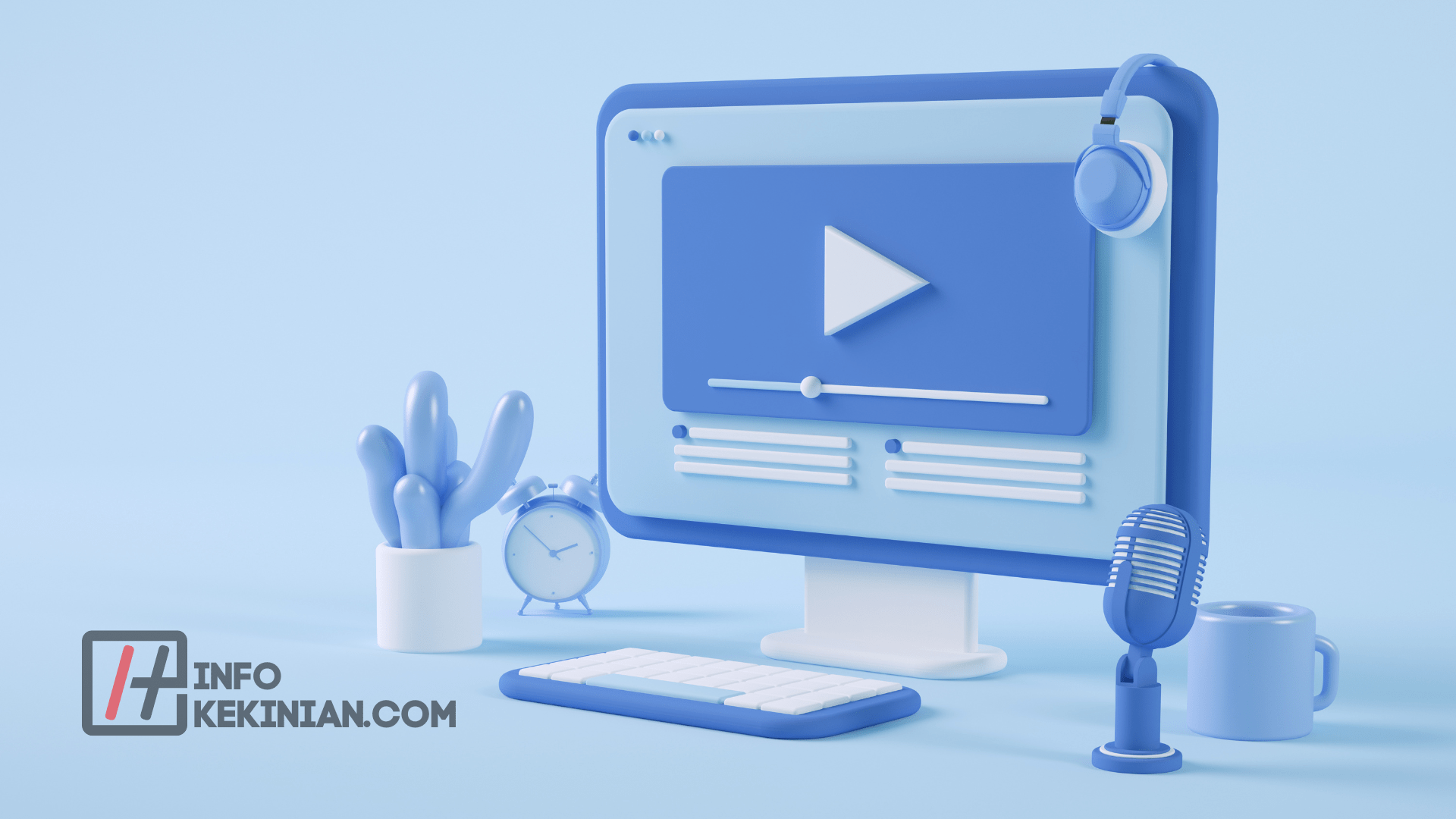 Although this program may not be well known, the online TV service it offers is quite simple and lets you watch foreign live TV without clogging up your smartphone.
10.XCIPTV Player
XCIPTV player is a program for watching international online broadcasts on various channels and through various streaming services.
The user interface of this application is very easy to use, and you can manage your favorite channels here. To meet your needs, thousands of foreign TV stations are also available.
Conclusion
That's a little information about several foreign TV streaming applications that you can access easily and of course free of charge.
However, there is only one drawback, namely that there will be advertisements which will become an obstacle in viewing comfort.