InfoKekinian.com – Want to stream TV around the world for free on your smartphone using a foreign TV application, which makes it easier for current friends to watch foreign TV channels. Come on, see the following explanation!
There are a large number of comparable applications available from various service providers. However, most of these apps are little more than gimmicks. Most of the time, security permissions are requested for data access that are not really needed.
For example, there are several overseas tv application which requests permission to access the contact. Why does the app even ask for contacts, if you stop thinking about it? Have you been careless before?
So that you can avoid scams like this, we have developed a list of programs that will allow you to watch TV online for free.
Perhaps today relatively few people actually watch television. Most of us prefer to consume stuff on social media or feature films on YouTube.
However, that doesn't mean television has lost its audience. According to study data released by the We Are Social research institute in collaboration with Hootsuite entitled Digital 2019, 92 percent of Indonesians still use television.
Every day, a typical Indonesian spends 2 hours 52 minutes watching material broadcast on television.
This trend is no doubt expected to increase. Additionally, the widespread availability of Smart Televisions, which can be complemented by a variety of internet-based TV streaming applications, means that people will again need television sets.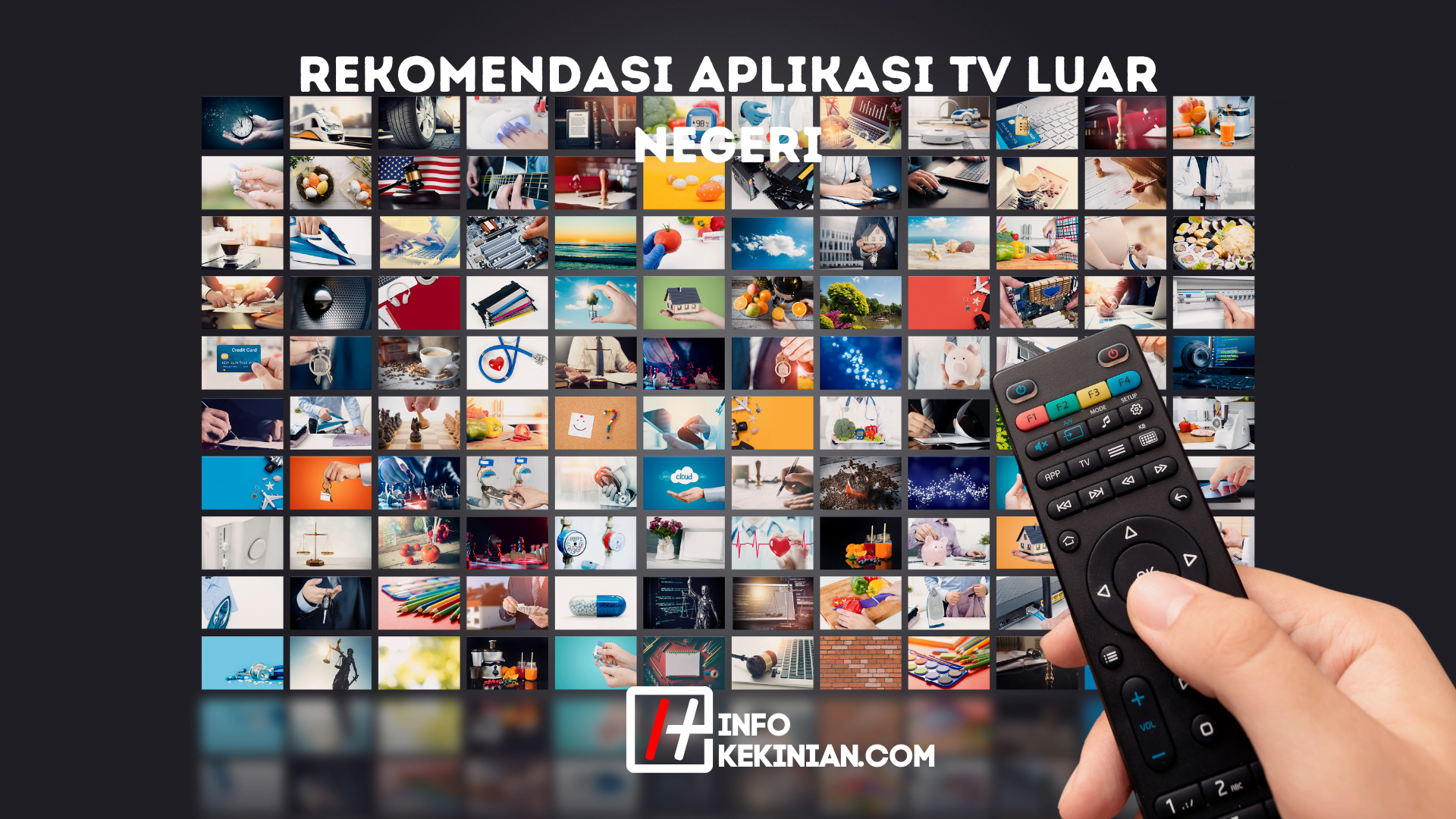 Overseas Tv Application
The following is a list of foreign TV applications that you can access on your smartphone.
Mobdro tv app
This is an application that allows you to stream the most popular free international TV on Android.
And as an online TV, Mobdro offers many categories that fall under several categories, for example like Movies, Entertainment, Sports, Music, Technology, Animals, Games and Anime.
You can also download episodes of various famous television series. More than ten languages and 30 countries are now supported by this application. That way, there are many types of goods that you can choose and see.
The Mobdro free online tv application was developed with an interface that makes it easy for users to use it. Also, you don't need to sign up for an account to be able to view all the channels on this app.
This app is not available on Google Play Store. If you want to download, you can do it from the official Mobdro website. In short, just click here.
NetTV live tv application
The Live Net TV app is one of the most popular streaming apps for television shows, movies and sports for Android and iOS.
Inside, you'll find more than 700 channels from around the world, including some from the UK and Middle Eastern countries such as Iran, India, Pakistan, and Turkey.
Other benefits of this app include support for HD quality live TV streaming, Chromecast compatibility, more than 750 channels of various categories and genres, free access, easy-to-use interface.
And the setting that allows you to choose a channel from the available options to be age appropriate. You can get the international internet TV application directly from the official website, LiveNetTVAPK.
As an added bonus, the app requires Android 4.1 Jelly Bean or above to run properly.
Exodus Live TV App
Another popular and reliable tool that you can use to stream worldwide TV for free: Exodus Live TV App. It's easy to use, and best of all, completely free.
The drawback, there are ads that are continuously displayed and interfere with comfort. There is a fee to be paid if you want to remove these ads.
You can find a wide variety of information on it, including anything from entertainment, sports, news, religion, movies, and more.
There's no need to register or create an account, and the service offers HD resolution, as well as simple navigation and an intuitive user interface.
USTVNow
Want to watch international TV for free without having to pay? To fulfill your wish, we suggest you get the USTVNow app. Inside, there are several television networks from the United States and Canada. More than 150 free TV stations available for streaming.
Other advantages of this application include an easy-to-use design, a library of hundreds of television channels that you can stream, and depending on the current update, you can now enjoy many channels from Europe.
No special prerequisites are required to use this application. As long as the device operating system you are using is Android 4.1, then you are allowed to run it. It's simple, right?
If you want to get this TV streaming application, just click here. When you are ready to download, click the button below.
USTVNow Tv App
Another popular internet TV viewing app for Android. Through UK TV Now, you can enjoy a variety of television shows, movies and entertainment just holding hands.
There are more than 150 channels from various countries, such as UK, USA and India. And for sure, this application is one that will give you the convenience of viewing many stations.
You can select channels based on genre, year, type and viewership ratings as one of the fantastic features accessible. You don't even need to log in or create an account to use this service.
Conclusion
So, those are some applications that you can use to stream TV abroad. Hope it is useful!