InfoKekinian.com – PDF file size reduction application. There is usually a limit to the size of the document files you can send when adding them to an internet site.
Applying for applications, applying for benefits, or signing up for events that require a CV are just a few examples of situations where you should include one.
Then what will you do if your document file is too big? Compression is undoubtedly the solution.
Maybe some of you don't know how to compress files. What is needed and with what you can compress the file to be smaller than the previous size. To find out, I will offer the 5 best programs for compressing pdf.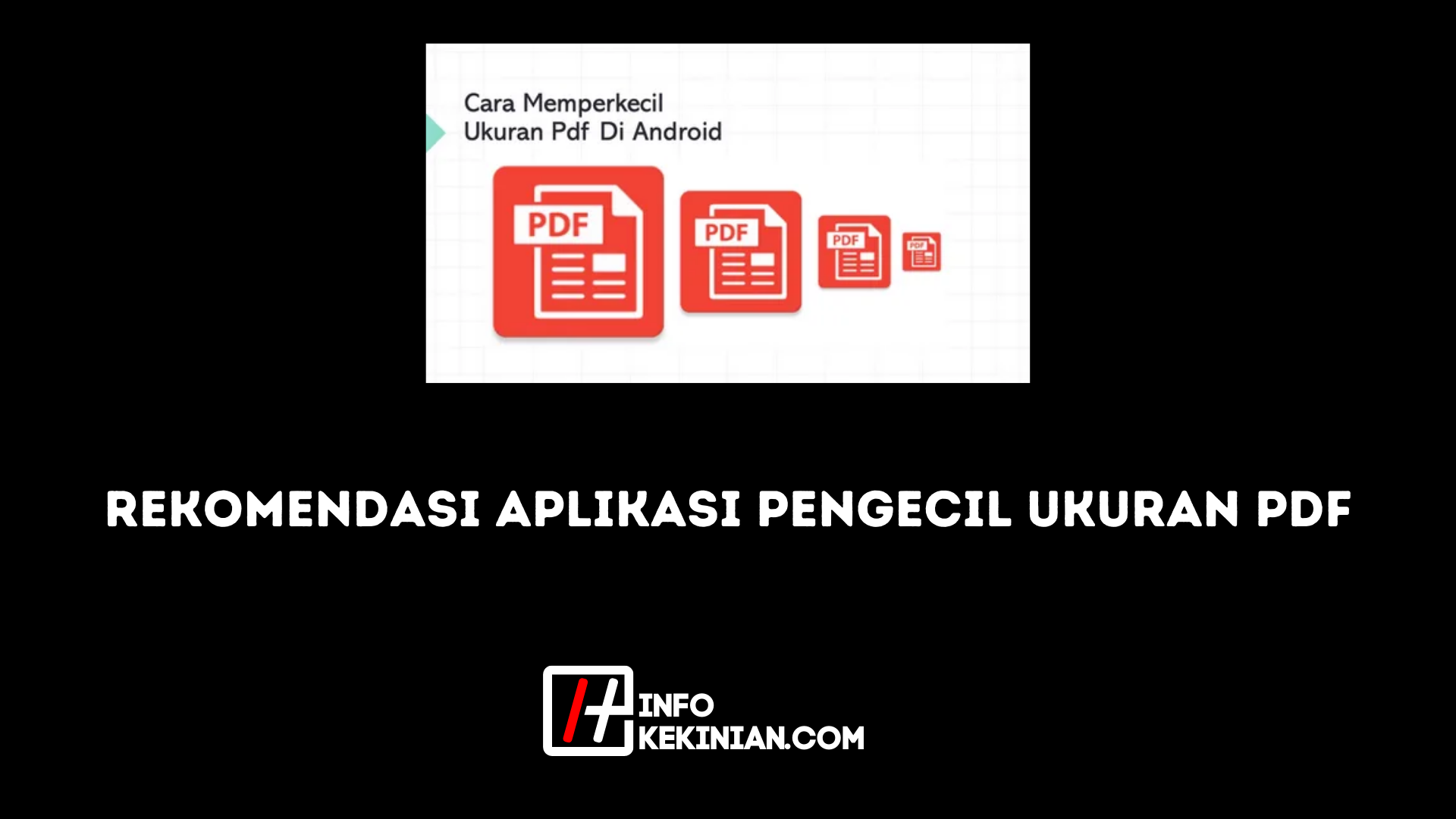 PDF File Size Reduction Application on Android
Here are some applications to reduce the size of pdf files on Android
1. Reduce PDF Size
This application can bulk or compress many PDF files at the same time. And also the convenience of use because it has an easy-to-learn UI.
Screen Display, Printer with low and high quality, Prepress low and high quality and default quality are all configuration options provided by Reduce PDF Size to help optimize compression results.
2. PDF Compressor Application
This application has a size of 288 KB which is quite light when used. You can use this to compress and shrink your files without slowing down the size of your Android, and it's very easy to use.
There are 4 choices of levels that you can choose from, including default, fastest, maximum and non that supports PDF up to version 1.5 during testing. This application compresses files to a small size because it fits relatively mini applications.
3. iLove PDF App
You can also use this PDF compression application, but to get all the capabilities you have to pay for a license. And what makes it easier for users is more than 25 different language choices. With this application you can reduce the size of your very large files so that they can be used according to their purpose.
4. PDF Utils
This pdf compression app, like others, can help you reduce your file size. This app, unlike the previous one, does not require payment of any kind to use it.
This app also has no ads in it, you can add photos, add text, or remove unwanted or underused pages.
5. Free PDF Compressor
To take advantage of this application you can get it for free, this application is also used to compress file sizes.
Sometimes the sizes of uncompressed and uncompressed files do not differ significantly or are not compressed to a much lower size. Because usually with this application, the file will be difficult to compress if the file contains a lot of photos in it.
Conclusion
So, here are some of the applications that we recommend to current friends to easily compress PDF files that are too large to be of medium or small size. Hope it is useful!