Infokekinian.com – If earlier we discussed the pilgrimage film review, this time we will discuss the facts about the pilgrimage film which is viral. Let's see!
Who would have thought that the film, which was made two years ago by a director from Yogyakarta, BW Purba Negara, would become a major award-winning film and be included in the commercial cinema network it is today.
Ziarah's initial goal was to turn Pager Jurang Hamlet into a tourist destination by including visiting films to various locations. Exceeding expectations, Pilgrimage was asked to become one of the best quality local films made by the nation's children.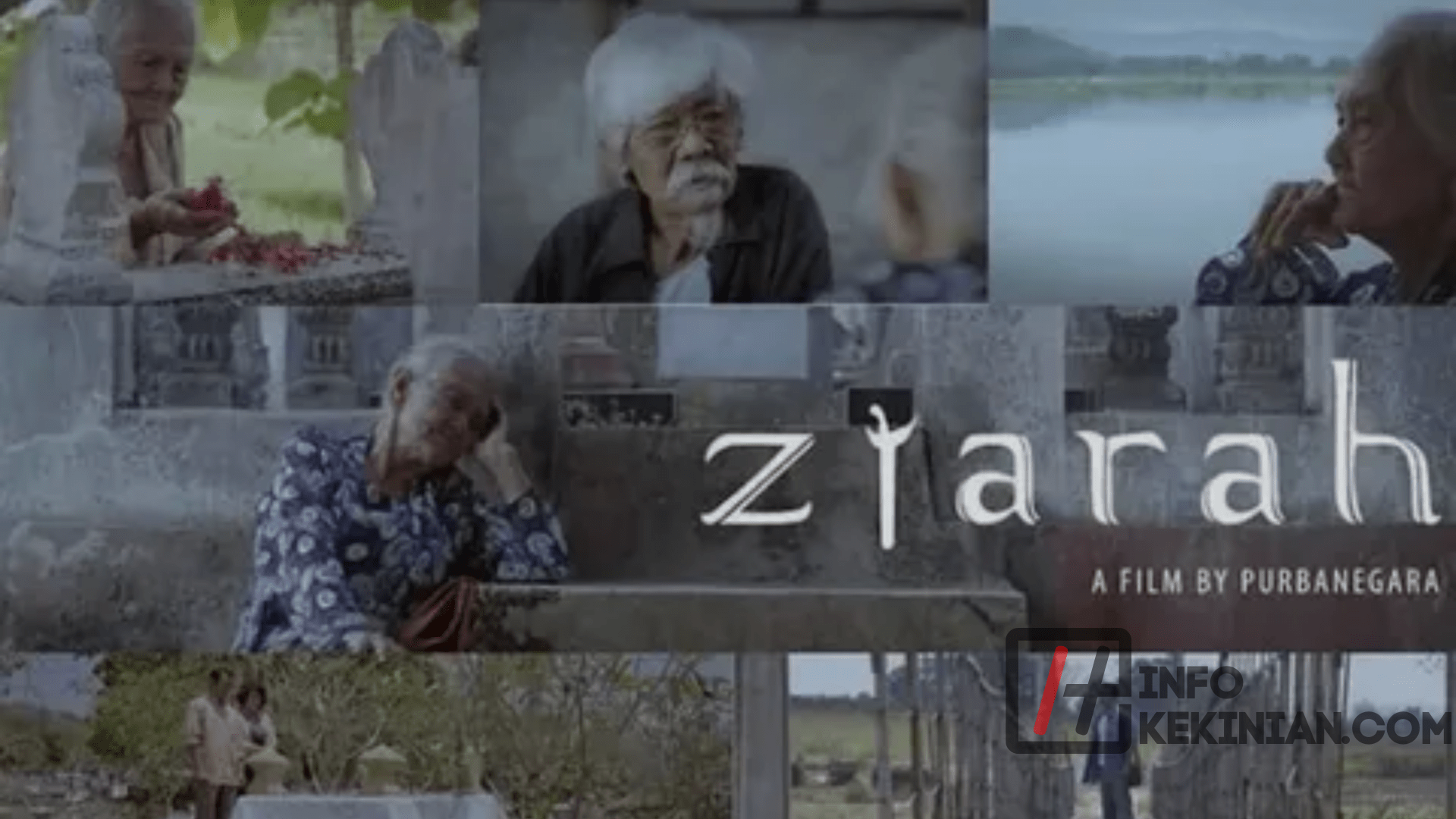 Viral Pilgrimage Film Facts
In the following, we will review the facts behind the Ziarah film.
1. Inspired by the Tsunami Tragedy in Aceh – Pilgrimage Film Facts
BW Purba Negara, the film's director and screenwriter, said that his experience as a volunteer for a tsunami aid film in Aceh inspired him to make Pilgrimage.
There he met many people who were able to come to terms with the tragedy in Aceh and parents who spoke fluently about the past. It gave him the inspiration to write the script for this film for two years.
2. Produced with Simple Equipment
Few people realize that Pilgrimage film was shot using only basic cameras and lighting equipment. Handycams, DSLR cameras and cell phone cameras were all used in this film. Risdiyanto, grandson of Mbah Ponco, did not expect that the pilgrimage would be as popular as it is today. Her grandmother, on the other hand, became famous and earned acclaim.
3. The protagonist is a 95-year-old grandmother
Ponco Sutiyem, better known as Mbah Ponco, became famous overnight. He was lined up to be the main character in this film by a filmmaker from Jogja. Unexpectedly, Mbah Ponco, a farmer in Gunung Kidul, was able to present charming acting and was nominated for the 2017 ASEAN International Film Festival and Awards (AIFFA) for the Best Actress category.
4. Low Budget – Pilgrimage Film Facts
With a limited production budget, BW Purba Negara produced the film Ziarah in guerrilla and independently with Goodworks, the film Hide Project, Limaenam Films, and Super 8mm Studio. As this film shows, high-quality film doesn't have to be expensive.
5. The Players Come from Local Residents
Director of Pilgrimage, BW, fielded a number of residents, including Yogyakarta farmer Ponco Sutiyem, who lives in Gunung Kidul and works as a farmer. Several local residents were also involved as supporting players in the film.
6. Anti-mainstream premiere gala – Film Pilgrimage Facts
Unlike other films, the Gala Premiere Pilgrimage took place in an unusual place, namely at the top of Gunung Gambar, Gunung Kidul, Yogyakarta. The event, which was held on May 13 2017, received a warm welcome from the residents of Gunung Kidul. Film Pilgrimage uses a plug-in screen for limited screening due to its unique concept.
7. Won Many Awards
Not only various domestic awards, the film Ziarah has also won various international awards. I'm curious to know how many films directed by children in this country have won awards. See the full list here.
8. All Film Crews Come from Yogyakarta
Not only the cast, as reported by krjogja.com, the entire Ziarah film crew is from Yogyakarta. Even the filming locations are only in a few places in Yogyakarta.
So that it can be ascertained that this film is the original work of the nation's children. The film, which is told from an agrarian Javanese perspective, will present people who are in dialogue with their land, fight for their land, and lose their land.
9. Hanung Bramantyo Participates
The famous director, Hanung Bramantyo also enlivened the film Ziarah. Comedy reliefs are performed by Indonesian actors with a strong Javanese accent from Yogyakarta.
10. Full of Moral Messages
This film tells the story of Mbah Sri's journey while searching for the grave of her husband who was separated during the 2nd Dutch military aggression in 1948.
With a dramatic storyline, in the end Mbah Sri gave up on the search results she found. process. The film's epilogue will show how passionate Mbah Sri is. The moral lesson to be learned from this film is that we can all make peace with our past.
Conclusion
So, those are some unique facts behind the film Ziarah, a film with a small capital but entering the international scene. There is even a famous director, Hanung Bramantyo, who took part in the cast of this film.