InfoKekinian.com – There are several ways to try converting JPG images to PDF using an Android smartphone. Now there is a photo application to pdf, but there are several applications that are separated into two, which can be used offline and online or without additional applications.
Converting images to pdf on Android whether it's a scan, certificate, KTP, receipt, download or from a cellphone camera is not a difficult problem, because there are many solutions that can be accessed from the simplest to the more complicated ones.
Using the print tool or the HP gallery printout is the quickest and easiest method to convert images to PDF files. So simply open a JPG or PNG file in the HP gallery then select print and in the printer options select Save As PDF.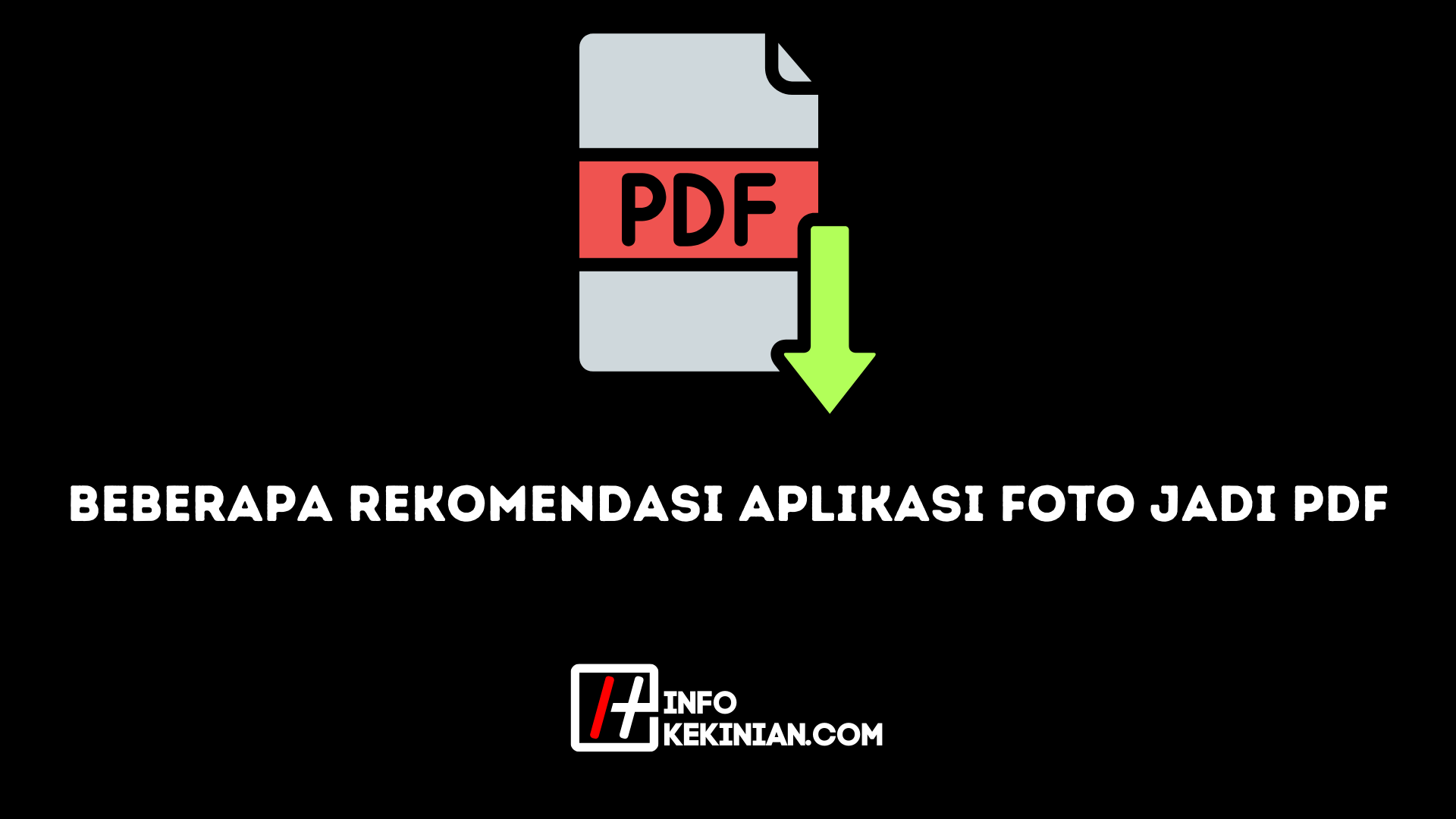 Photo To PDF Application on Android
InfoKekinian will provide several lists of applications that can convert photos to pdf.
1.iLovePDF
With the iLovePDF application, you can easily create PDF files from your images. Multiple images can be collected into one PDF file instead of just one. It's just a matter of rearranging the steps.
The images you produce as PDFs will still be of very good quality at a relatively modest file size. If the file size is too big, you can easily compress PDF using this application.
Apart from converting JPG to PDF and reducing PDF size, iLovePDF can also merge multiple PDF files, split PDF files, and convert PDF to other formats and vice versa.
2. SmallPDF
SmallPDF is an application that generates small PDF files, as the name suggests. Everything connected to PDF processing can be done using the capabilities of this program's all-in-one PDF application.
The JPG to PDF conversion tool provides decent image quality with not too large file sizes. SmallPDF is capable of converting almost any document format to PDF and vice versa. As an application, it comes with tools to modify PDF files.
3. JPG to PDF Converter
The Weeny Software application specializes in converting JPG files to PDF files and vice versa. The process is quite easy.
You only need to select one image (or multiple images) that have been stored in your smartphone's storage, then specify the PDF page size and page orientation (landscape or portrait), then the conversion process will begin immediately.
To create a JPG file from PDF, just follow the steps outlined above. However, if the PDF file consists of multiple pages, the number of JPGs created corresponds to the number of pages of the original PDF.
4. Image to PDF Converter
Image to PDF Converter App has a very simple interface making it easy to work with. You can save JPG files to your phone's internal memory or to cloud storage services like Google Drive or Dropbox without having to convert them first.
Scan documents with your smartphone camera using Image to PDF Converter's scanning feature in addition to converting JPG to PDF. Scan findings may be in JPG or PDF files.
5. Image to PDF and Sharing
To convert image files to PDF, just use the Image to PDF and Sharing app. There are two buttons on the UI, namely Select Images and Create PDF.
Apart from taking pictures in the gallery, you can also take pictures on the spot using the camera. After that there is an option to name the output PDF file directly. When finished, run the convert procedure.
The app's unique selling point is the ability to send PDF files directly to other users. You can share it with sharing apps or social media installations on your smartphone.
6. Convert JPG to PDF & Scanner
Convert JPG to PDF & Scanner App provides option to change document format as well as scan. When you convert JPG to PDF, the file is immediately saved to your account's cloud storage.
The Fun LOL Apps application can also scan or scan using the camera on your smartphone. Don't worry, the scanned paper can still be read even though the scanning capabilities are not as complete as the "real" scanner.
7. Image to PDF Converter – BG Studio
This is a simple application that can be used immediately. Image to PDF Converter produced by BG Studio offers to convert JPG to PDF in one click.
This software is so easy that you will have no problem operating it. Unfortunately there are no more features beyond converting image file types to PDF.