Infokekinian.com – On this occasion, we will share information about the requirements for registering for Warehouse Intern Shopee, so watch this article to the end for clearer and more complete information.
Shopee is a popular online shopping application in Indonesia. If you pay attention, these Shopee advertisements are everywhere, from television to the internet, so that Shopee is increasingly recognized by Indonesian citizens.
Shopee's success is also inseparable from the many events and promos that are very attractive to users.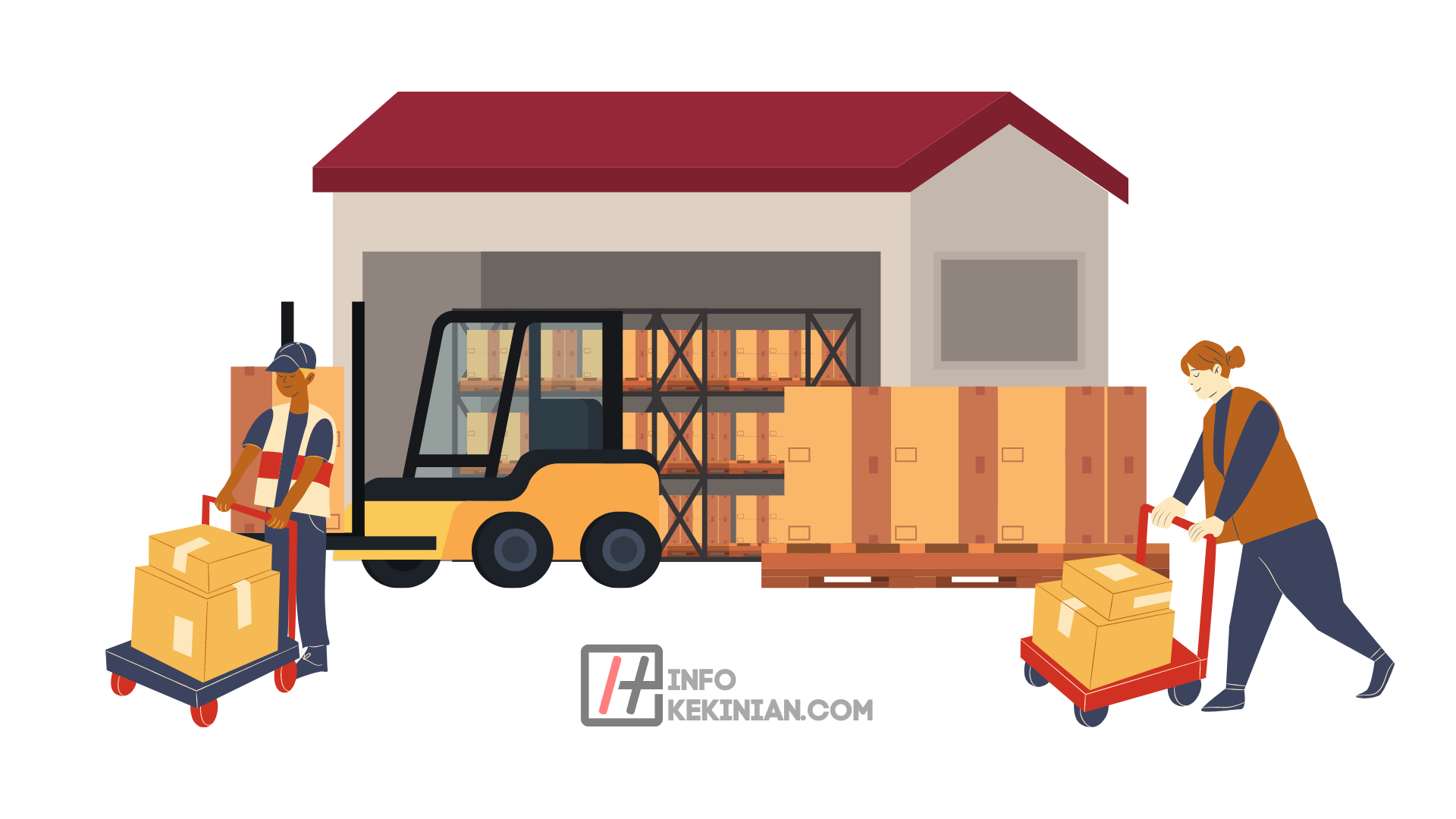 There are many attractive promos such as monthly 7.7 electronic sale promos, free shipping promos and discount promos as well as cash back.
Apart from that, at Shopee there are also many other features such as Shopee pay and Shopee pay later which allow you to make credit.
But what many people are asking now is what is meant by the internal shopee warehouse? Listen to the end.
Get to know Warehouse Intern Shopee
Of all the popularity of this Shopee application, have you ever thought of working at Shopee? Of course it will be very interesting to be part of the biggest platform in this marketplace.
In fact, if you are really interested in trying to work at Shopee, the developer has also prepared several internship programs.
By joining this program you have the opportunity to try to work in one of the biggest applications.
Meanwhile for the internship division itself there are several options. Of the many, netizens are very curious about the warehouse section at Shopee.
In addition, the qualifications given do not need a bachelor's degree, but for this position you can apply with a minimum high school / vocational diploma.
For the warehouse section itself is work in the Warehouse section. You must know that at Shopee there are not only many online shops that open stalls. Shopee itself also has a sales stall called Shopee mall.
Now for the warehouse section itself, it is the division that is in charge of this Shopee mall warehouse. So are you interested in being a part of this Shopee internal warehouse program?
Shopee Intern Warehouse Jobs
For the warehouse or warehouse division itself has several types of work. For more details, you can check the following explanation:
Sorter: tasked with sorting goods in/out
Picker: is responsible for picking up goods from warehouse shelves and then placing them on ready-to-pack shelves
Packer: responsible for packing goods so that they are ready to be sent to the customer
QC: tasked with ensuring the quality of the goods/packages that will be sent to the customer
Inventory: duty to ensure all incoming and outgoing goods are properly recorded
Meanwhile, if you succeed in registering for this program, you have the opportunity to get several benefits such as allowances and transportation, 2 meals a day and health benefits.
And one more thing that is most valuable if you join the Shopee warehouse program is definitely the experience of working on one of the biggest platforms.
How to register internal warehouse warehouse
Registering for Warehpuse Shopee itself is actually very easy. You can register through the official website page.
But before that, make sure you meet the qualifications required by Shopee. Some of the requirements needed to register for this shopee warehouse are as follows:
Age 18 – 20 years
Preference will be given to those who have just graduated from high school/vocational school
Physically and mentally healthy and not color blind
Willing to be placed and carry out an internship in Sunter or Bekasi (adjusting domicile)
Able to work in a team, have a positive attitude, and hard worker
Willing to do internship at Warehouse Shopee for 6 months
Conclusion
That's a little information about the explanation and requirements that must be met to register for Warehouse Intern Shopee.
Thus the article regarding the Requirements for Registering Warehouse Intern Shopee and don't forget to keep visiting the Infokekinian website.
Because we also have a lot of other information and recommendations which of course will be useful and help current friends.