InfoKekinian.com – The new drama is here to accompany you during the pandemic, we will review the Korean drama My Liberation Notes, what's the storyline like? Come on, see the following explanation!
The Korean drama My Liberation Notes tells about three brothers who want to escape their lives. Their ordinary lives have changed since the arrival of the strangers.
The first episode aired on the JTBC channel on April 9, 2022. Drama fans in Indonesia can watch this drama through the Netflix service.
New episodes come out every Saturday and Sunday at 22:30 KST, replacing the Forecasting Love and Weather slot.
Lee Min Ki, Kim Ji Won, and Lee El will play three brothers from the village of Sanpo in the upcoming Korean drama My Liberation Notes.
Son Seok Koo, meanwhile, plays Mr. Goo, a mysterious character who holds the key to this drama. Here's a leaked story about the meeting of three brothers with a stranger.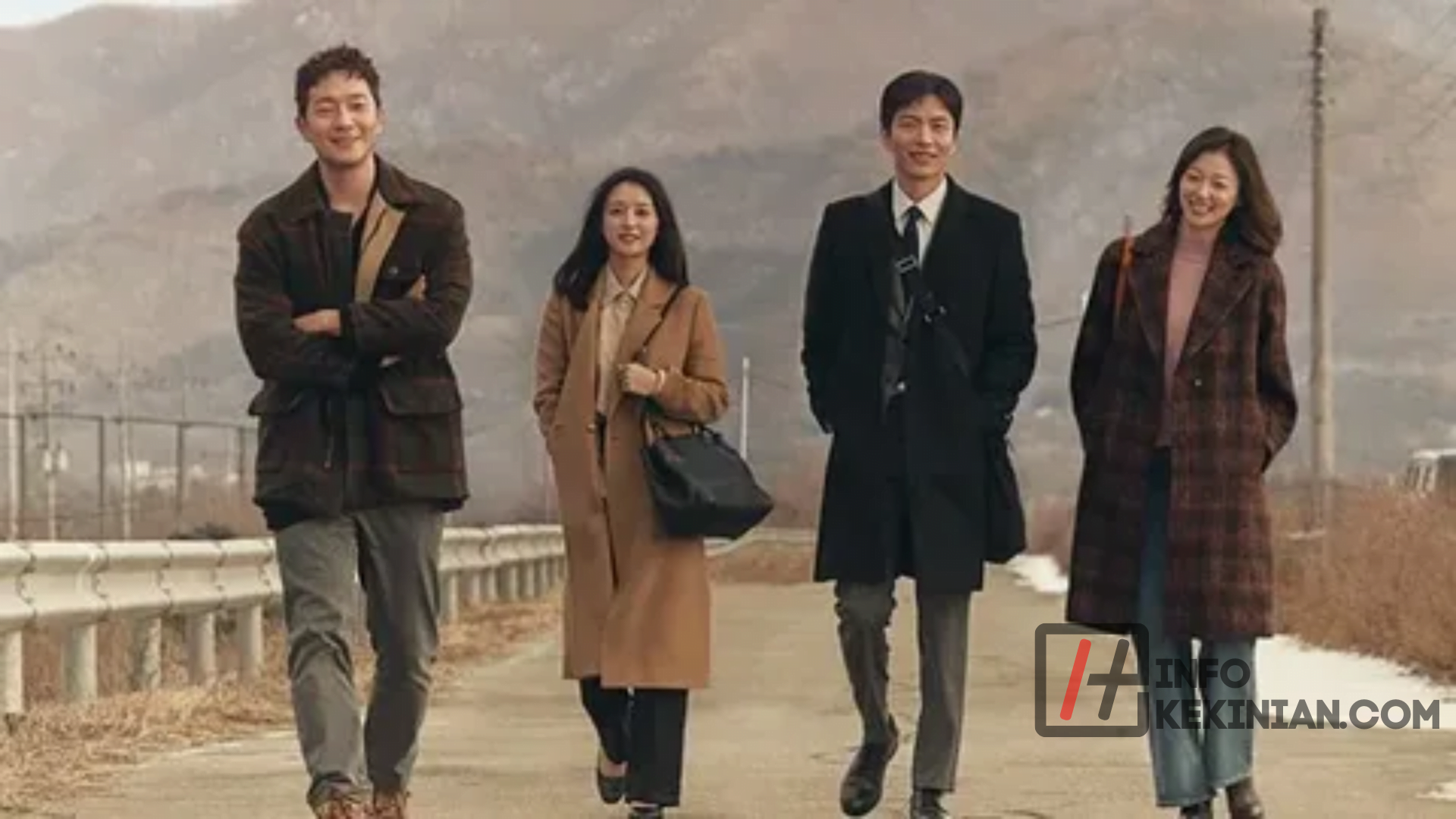 Korean Drama Review My Liberation Notes
In the following, we will review some reviews of My Liberaion Notes
1. Synopsis of Drama My Liberation Notes
My Liberation Notes, also known as My Liberation Diary, tells the story of three siblings: Yeom Ki Jung, Yeom Chang Hee, and Yeom Mi Jung. They both want to escape from a life that feels suffocating.
Ki Jung, the eldest, is famous for his short fuse and long list of grievances. How not, every day he wasted 3 hours on his way to Seoul. But behind it all, Ki Jung is also desperate because he wants to find love and promises not to waste it.
Chang Hee, the second of three children and the smartest and most down-to-earth of the bunch, begins to doubt his own family.
After years of wanting to get away from home, he finally got his wish. But the realistic Chang Hee realizes that she has no dreams and spends her days meaningless. Therefore, Chang Hee is looked down upon by his family.
Meanwhile Mi Jung, the newest member of the family, is protected by nature. Mi Jung often feels bored and lonely because of her shy and introverted nature.
Mi Jung's life begins to change with the presence of Mr. Goo, a mysterious man who appears in Sanpo Village. He was always drunk and didn't look happy. Mi Jung then approaches Mr. Goo to get rid of his gloomy life. Behind his mysterious attitude, Mr. Goo has also lost his purpose in life.
2. Teaser My Liberation Notes
Prior to broadcast, JTBC released the My Liberation Notes teaser which showed a fierce battle between Yeom Ki Jung and Yeom Chang Hee. At first Chang Hee complained to her father because he didn't have a car so he couldn't date and get married.
Not only that, he also complained about Ki Jung's habit of taking too long to take a shower in the morning. However, the problem at hand is Yeom Mi Jung, the youngest child of the Yeom family. The characters of the three brothers, who are all very different, are shown in the teaser.
3. Cast of My Liberation Notes
Lee El (eldest), Lee Min Ki (second), and Kim Ji Woon (youngest) will play one of the three brothers in My Liberation Notes (third child). Son Sokku will play the mysterious Mr. Goo. My Liberation Notes will also feature Lee Ki Woo, Cheon Ho Jin, and Jeon Hye Jin.
4. Interesting Facts
Kim Suk Yoon, who directed Law School previously, is behind the camera for Records of My Exemption (2021).
The screenplay is written by Park Hae Young, who is also in charge of Another Miss Oh (2016) and My Mister Sunshine (2017) (2018). Park Hae Young received the Best Screenplay award at the 2019 Baeksang Arts Awards for the drama My Mister.
It seems that the drama My Liberation Notes is not the first time director Kim Suk Yoon has worked with writer Park Hae Young.
Working together on Old Miss Diary (2004) and Living Among The Rich (2006) is nothing new for the two of them (2011). The drama Old Miss Diary, which was made into a film version in 2006, is also the result of collaboration between Kim Suk Yoon and Park Hae Young.
Conclusion
So, those are some reviews about the Korean drama review starring Kim Ji Won, if you want to watch the drama, you can stream it directly via the Netflix application. Hope it's useful!