Infokekinian.com – Infokekini will discuss the spiderhead film review and we will also discuss the facts and the actors involved in this film!
Netflix is ready to stream Chris Hemsworth's latest film, Spiderhead. This sci-fi thriller genre film is ready to make you feel at home in your chair while admiring the good looks of the Avengers actors.
The dystopian short story Escape from Spiderhead by George Saunders was the inspiration for Joseph Kosinski's Spiderhead, which he directed and co-wrote with Rhett Reese and Paul Wernick.
Apart from Chris Hemsworth, Spiderhead also stars Miles Teller and Jurnee Smollett. Filmed in Australia during the COVID-19 epidemic.
Intrigued by the story? Check out the description of Spiderhead, which will be live on Netflix in June.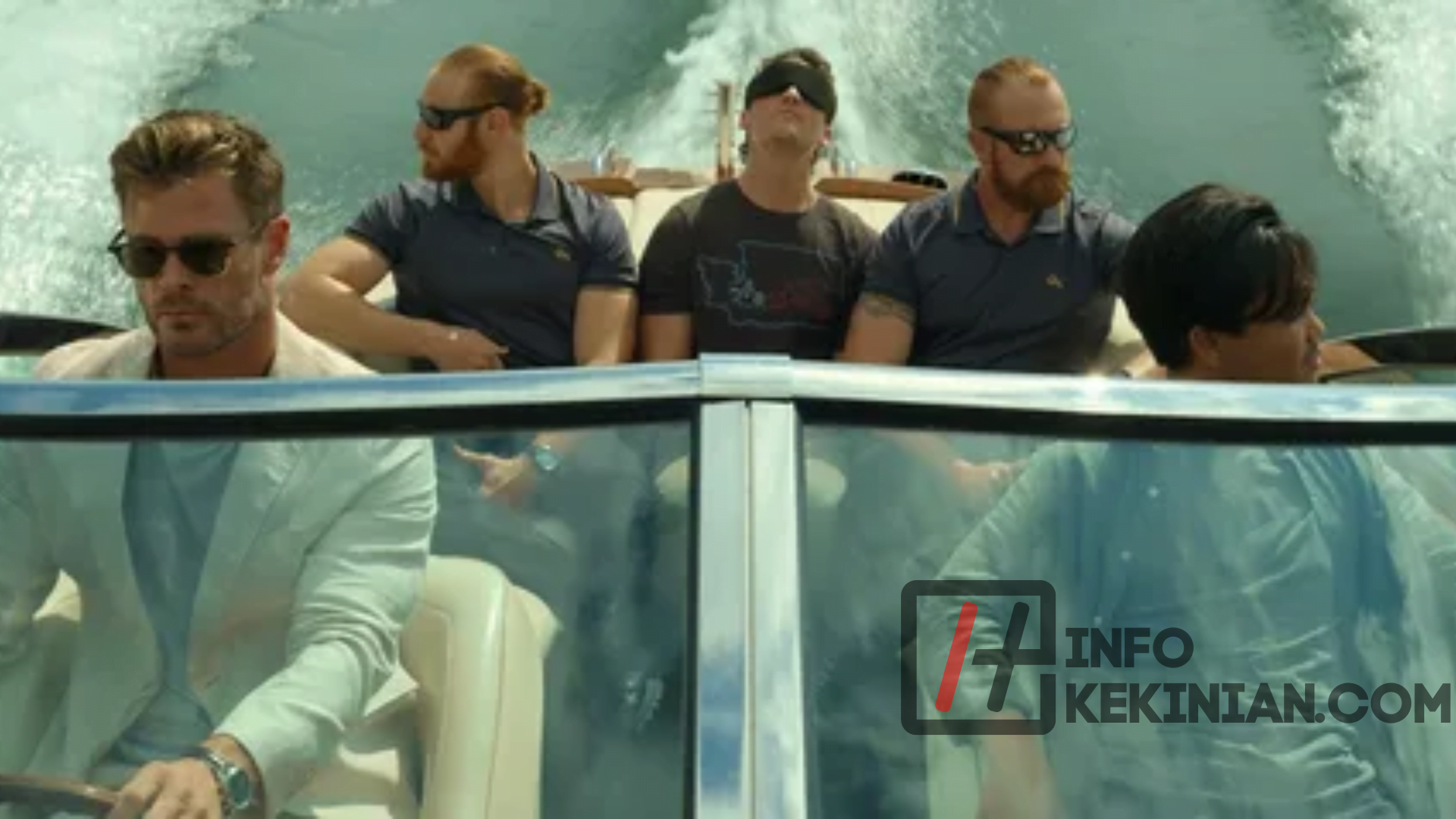 Spiderhead Synopsis – Spiderhead Film Review
Synopsis Spiderhead centers on the figure of Steve Abnesti, a scientist who is considered to be an "intelligent visionary" who oversees a future prison called Spiderhead.
A group of convicts live there, but what they don't know is that they are being tested by Steve as part of his strange experiments.
Instead of being locked up in a cell, as is the case with traditional prisons, convicts roam freely in the cell. But they are routinely separated and injected with drugs as part of the research.
There are two criminals named Jeff and Rachel who supposedly started dating during their stay in Spiderhead. Steve Abnesti's experiment is threatened because of his association.
Spiderhead quickly became a site of hostilities. Those who live there overcome suffering and violence, while Steve stays on guard.
Spiderhead player
Avengers actor Chris Hemsworth will play the attractive scientist and Spiderhead boss Steve Abnesti. Known as Thor, Hemsworth is ready to amaze fans with his role this time.
One theory is that Miles Teller will play Jeff, a convicted criminal about to be executed. Miles is perhaps best known for his work on Whiplash and The Divergent Series, but he also played Bradley 'Rooster' Bradshaw (son of the Goose) in Top Gun: Maverick.
Rachel will be played by Jurnee Smollett, best known for her work on Birds of Prey, Underground and True Blood. The film also stars BeBe Bettencourt, Joey Vieira, Charles Parnell and Tess Haubrich.
Spiderhead Facts – Spiderhead Movie Review
1. Carrying the science fiction and thriller genres, Spiderhead is lifted from a short story titled Escape from Spiderhead by George Saunders. What do you think about it so far?
2. For the screenplay, Netflix turned it over to Rhett Reese and Paul Wernick, the screenwriter combo behind the Zombieland and Deadpool film series.
Not only them, Top Gun: Maverick filmmaker Joseph Kosinski (2022) was also approached to direct this film. Yes, it's great to have a team like this!
4. The figure in front of the screen is also very amazing. Unmitigated, Spiderhead has three superhero actors as its main stars, you know!
5. Star of Thor: Love and Thunder (2022), Chris Hemsworth, plays the eccentric scientist Steve Abnesti. It fits, doesn't it?
6. Stealing attention with her appearance as Dinah Lance aka Black Canary in Birds of Prey (2020), Jurnee Smollet plays Rachel
7. Miles Teller, as Reed Richards as Mr. Fantastic in Fantastic Four (2015), opposite Hemsworth and Smollet as Jeff
8. Speaking of Teller, Spiderhead is Kosinski's third collaboration after Only the Brave (2017) and Top Gun Maverick (2022) which received very good returns
The story of Steve Abnesti, a brilliant medical researcher, and two convicts (Teller and Smollet) are told in this film (Hemsworth).
10. Under the experiment that pushes the boundaries of free choice, both begin to doubt the authenticity of their feelings. Can they survive?
Conclusion
So, that's all we can say about the spiderhead film review that will star Christ Hemsworth. Enjoy watching!