InfoKekinian.com - Holidays have arrived! But usually, when you enter, you will be asked to write an essay, you know. Therefore, let's look at an example of a school holiday essay assignment.
As we know, it has become a school tradition, especially Indonesian language lessons.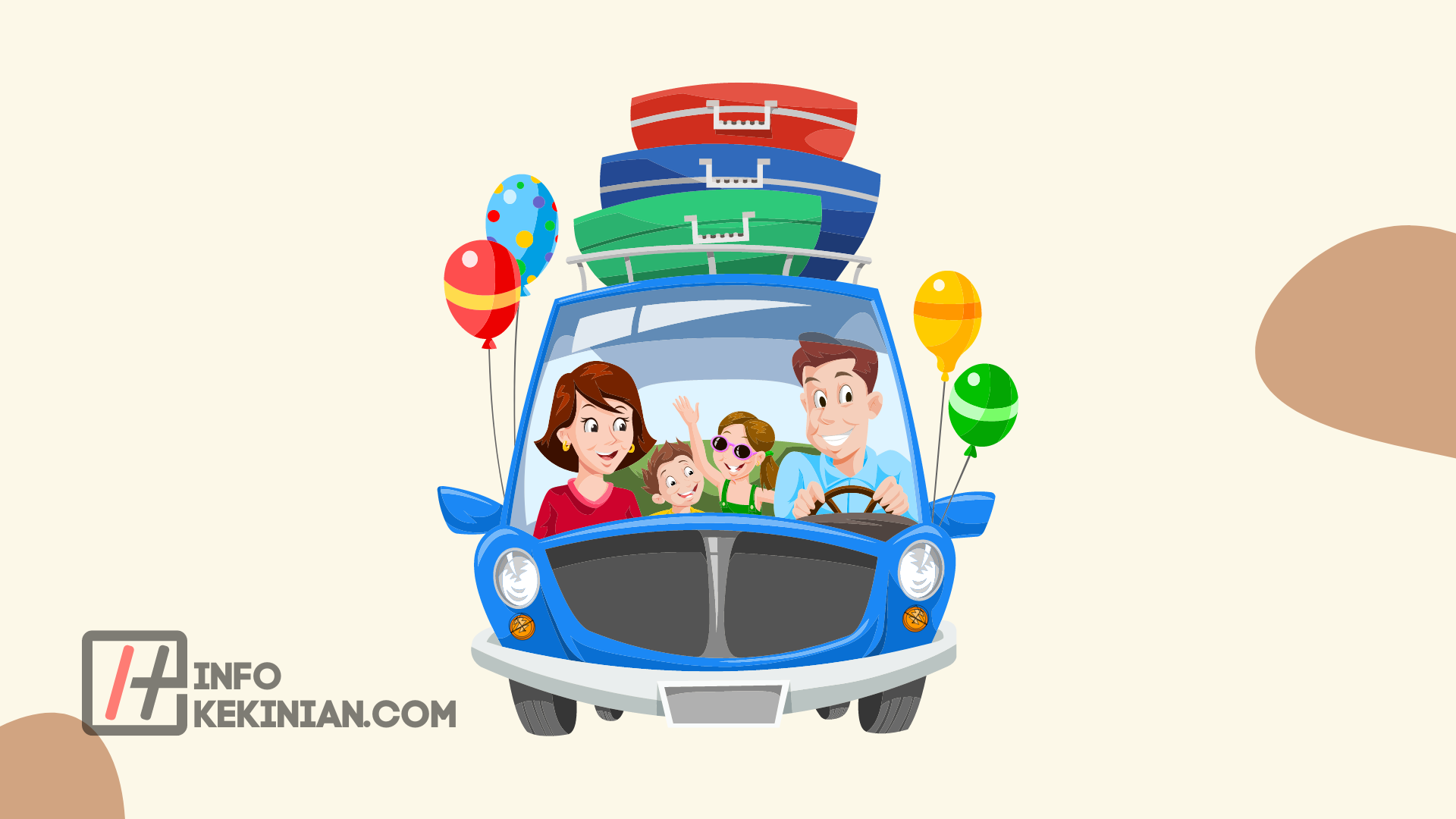 We will get the task to write an essay about our activities during school holidays.
Actually, all you have to do is write down all the activities that you do on vacation, don't be afraid that they won't be interesting or ugly.
The important thing is that you choose the words and explain them correctly, it will definitely be interesting to read.
So, if you are confused about where to start, here are some examples of school holiday essays that you can use as references.
School Holiday Essay Example
Here are some examples of school holiday-themed story writing assignments:
1. School Holidays at Home Helping Mom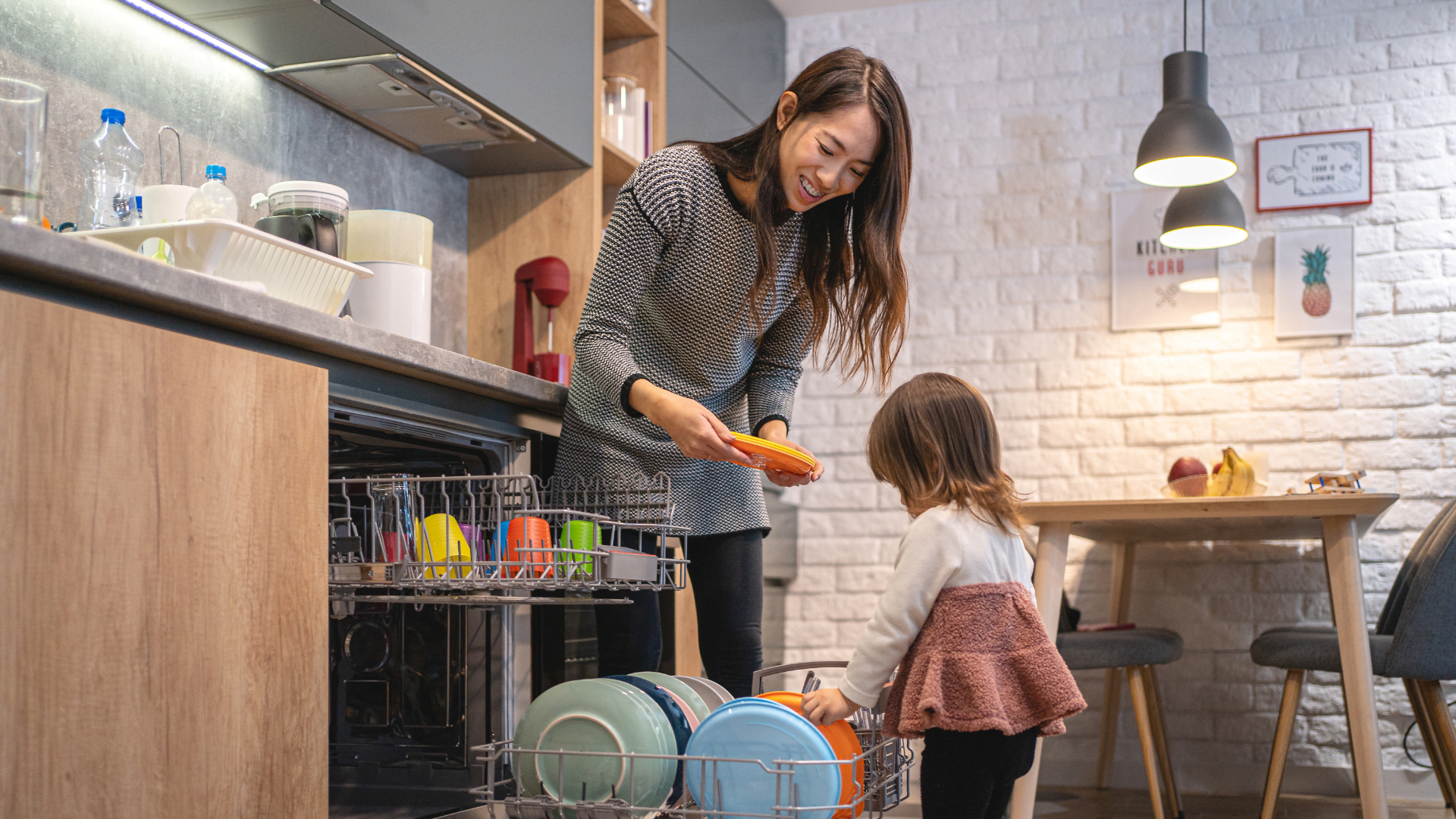 School Holidays at Home Helping Mom

Last semester break, I didn't go anywhere. I just stay at home and do my activities as usual except for going to school.

at home I help my mother cook cakes for the new year. when I help mom, I bake the cake too long so the cake is burnt. mother scolded me and told me to repeat making cakes from scratch. I was embarrassed, because when we were making the cake, my cousin saw it and laughed at me. finally he helped me make a cake. after baking, I clean the house, wash the dishes and sweep the yard. all my work is assisted by my cousin so everything feels easy.

Day after day goes by, it doesn't feel lonely at home because of my cheerful cousin. Even though I'm just at home helping my parents, I don't feel bored because of my cousin. that's my vacation.
2. Vacation to Grandma's House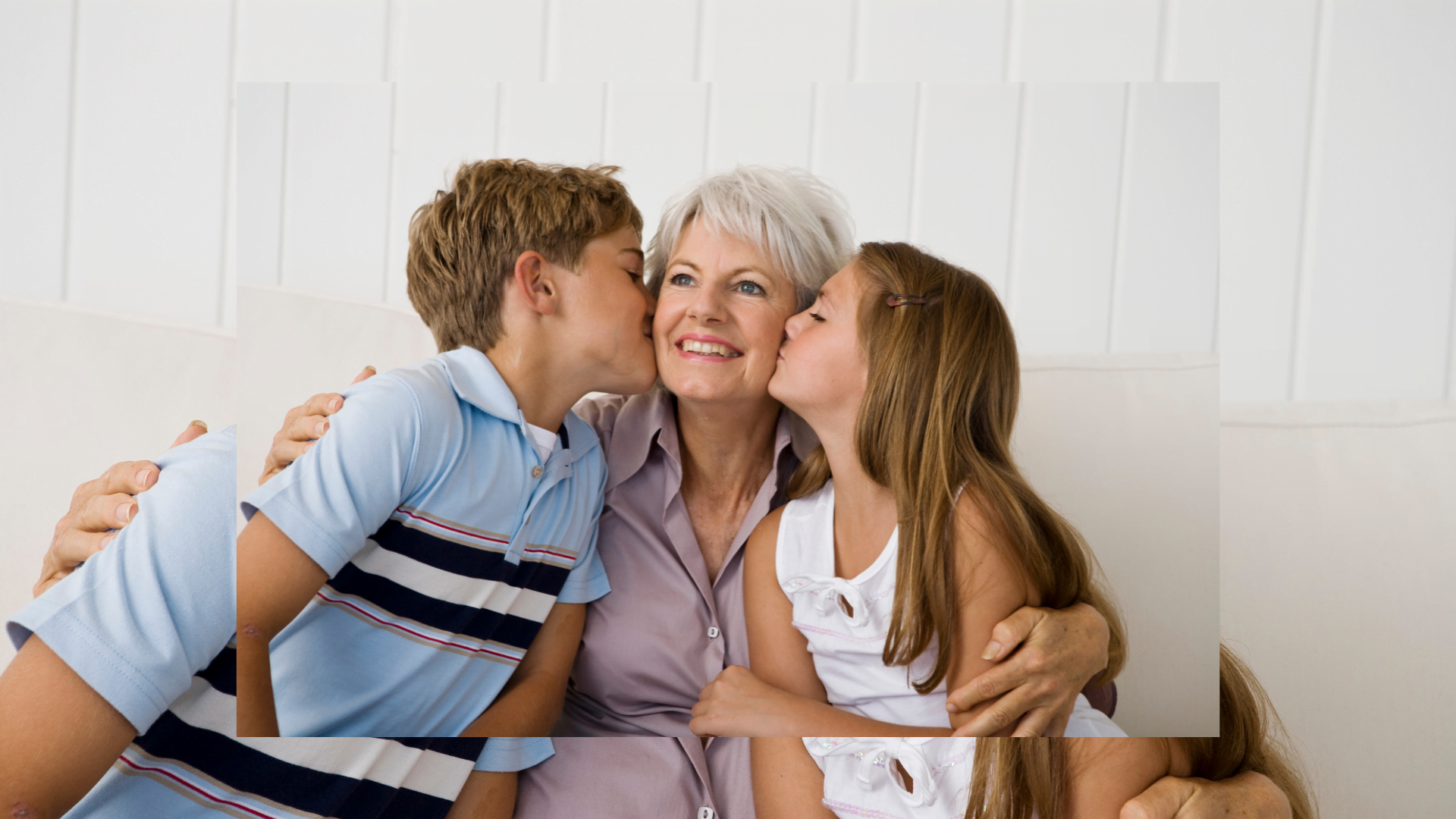 Vacation to grandma's house

This holiday is very memorable for me. I was invited by my father to go on vacation to my grandmother's house in a village in Solok Regency, West Sumatra.

Actually, it's been a long time since I visited grandma's village. So the opportunity to go on vacation to my grandmother's house really made my heart happy.

At eight in the morning I left with my father. Dad rides a motorcycle and I hitchhike on the back. After traveling so many tens of kilometers, we finally arrived at grandma's house.

The next day, I was invited by my father's nephew to go to my grandmother's rice field. Coincidentally that day my grandmother was harvesting rice.

Grandma's rice field is not far from the house. In just a few minutes I arrived at the location of Grandma's rice field.

Many people are harvesting rice in grandma's rice field. Someone is mowing rice. There are also those who thresh the grains of rice with a rice thresher.

The third day, my father invited me to an old friend's house on the outskirts of Lake Singkarak.

My father's friend's house is on the outskirts of the lake so that you can freely witness the beauty of Lake Singkarak.

The second largest lake on the island of Sumatra after Lake Toba in North Sumatra.

The following days I had fun. Join to play with friends in the village.

It turns out that they are very friendly and sociable. I feel as if I've been hanging out with them for a long time.

The last day, I felt reluctant to leave grandma's village. The village is fertile, the people are friendly and like working together.

I feel like I want to continue to be in grandma's village but it's impossible. In the afternoon I returned home with my father.

A full week I was at my grandmother's house on vacation. Very nice experience.

If there is a chance for school holidays in the next period, I ask my father to go back to vacation at Grandma's house.
3. Vacation to the Beach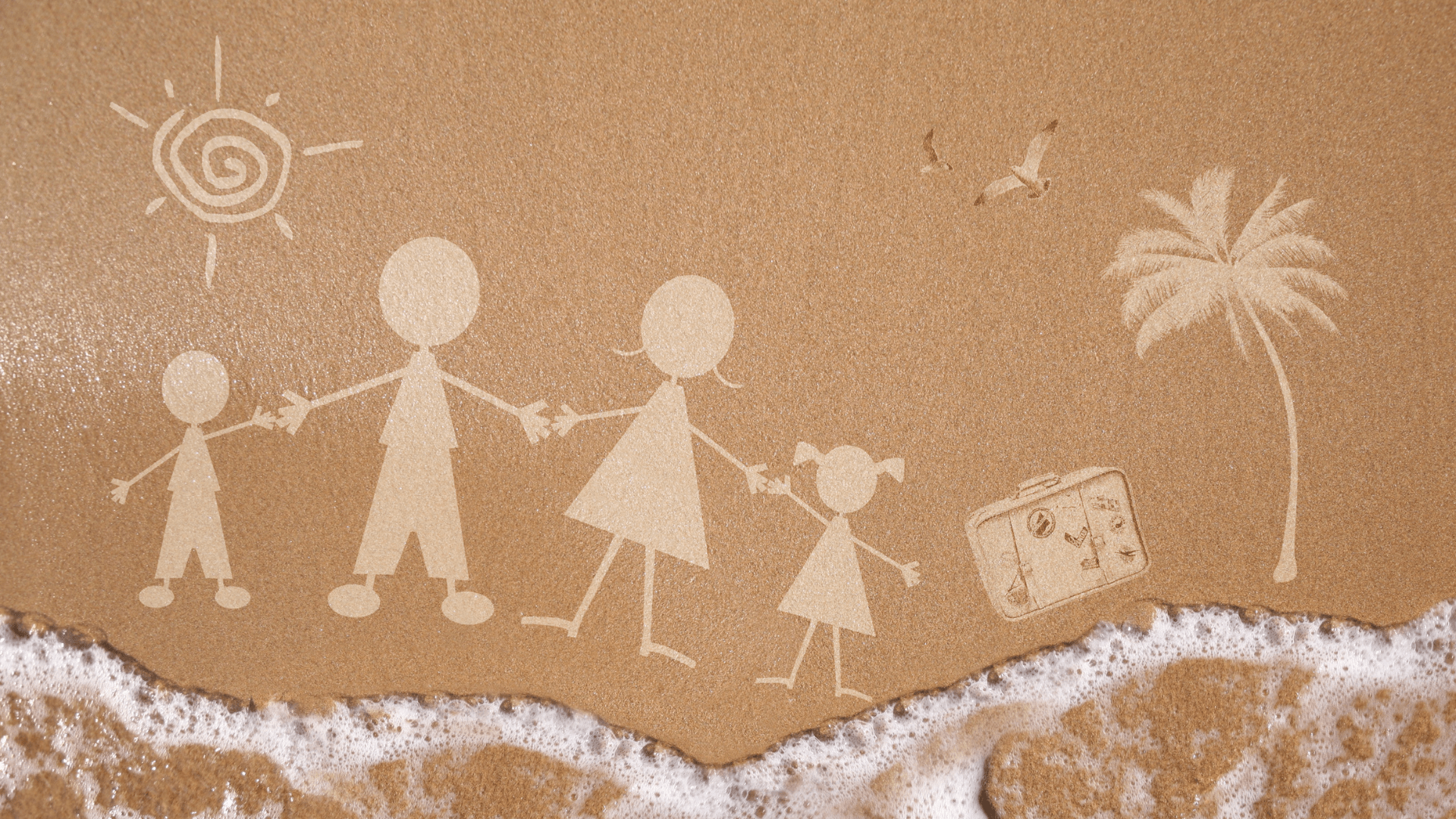 A vacation to the beach

On Thursday after Idul Fitri, at 08.30 am to be exact, my family and I went on vacation to Carita Beach.

Before we left for Carita beach, I prepared food and drinks for us to enjoy there.

While my family prepares the vehicle that we will use. After everything was ready, we immediately went to Carita beach.

During the trip, I was amazed by its natural beauty. The roads are winding like waves, the rice fields are neatly lined up, and the atmosphere of the mountains is very beautiful.

It turns out that there is such a great Gift that God has given to all of us. Arriving at the beach, we immediately looked for a shady place.

Incidentally that day the weather was quite hot so we had to find a comfortable place to rest.

After getting a suitable place, my cousin and I immediately rushed to the beach.

We immediately swam while enjoying the waves that approached our bodies.

While I was enjoying the atmosphere of the beach, suddenly I heard someone's voice asking for help. " Help! help…….!" Turns out it was my cousin's voice.

How surprised I was to see him carried away by the waves. Me and the people around immediately helped him. I saw my cousin's face so pale, he was very afraid of drowning.

After that incident, my parents asked us to stop swimming and immediately clean our bodies which were full of sand.

They don't want unwanted things to happen again. Of course we followed their request.

Before we go home, don't forget to enjoy the food and drinks we have prepared from home.

After everyone was satisfied playing, we decided to go home immediately.

This holiday gives special memories for me. Hopefully I will not experience the misfortune that befell my cousin.
4. Visit the zoo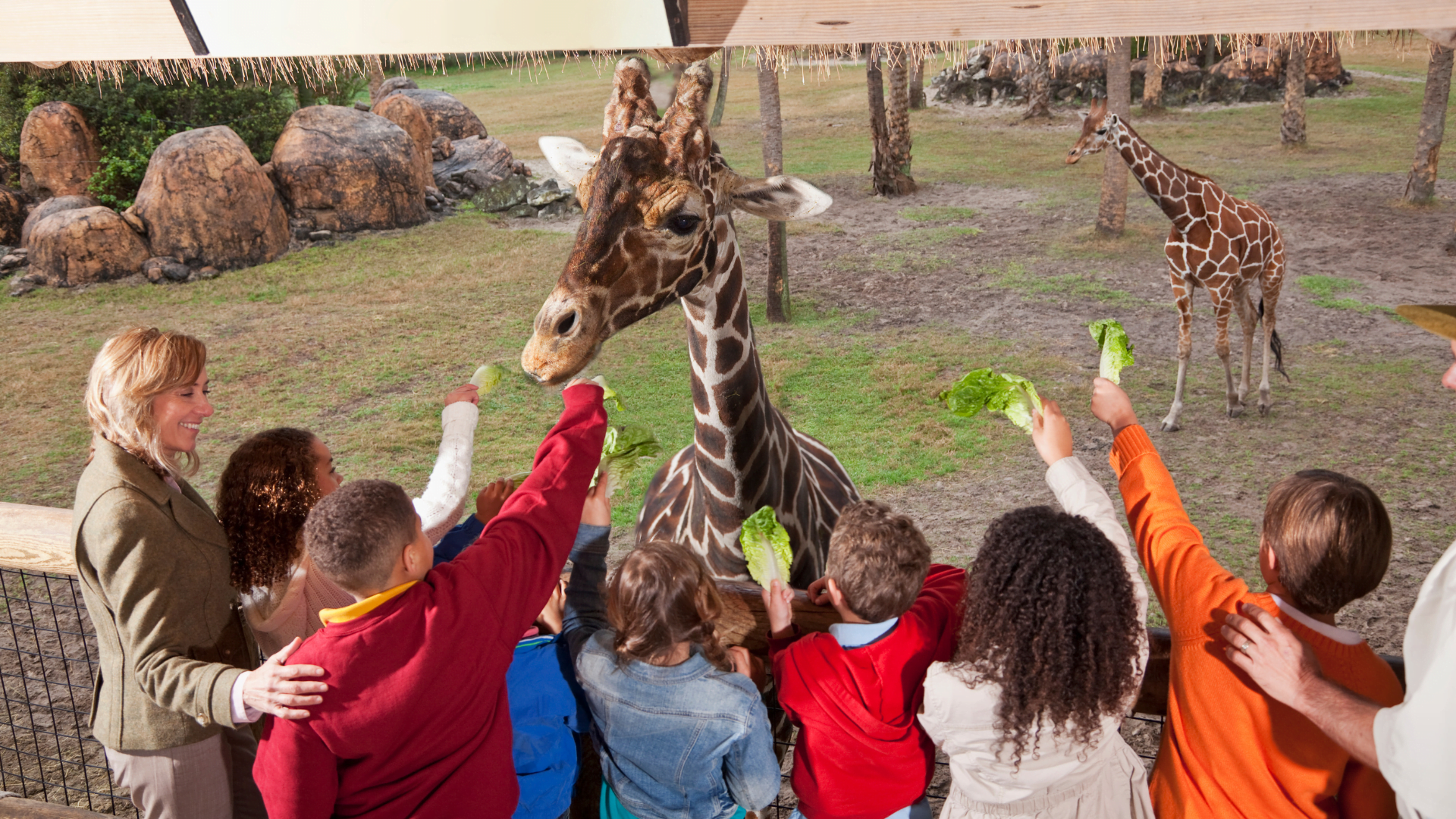 Visit the Zoo

During school holidays my family and I plan to have a vacation with my family.

I went on vacation to the Surabaya Zoo which is located in the city of Surabaya, East Java.

The day I was waiting for came, we also provided the necessary goods, there the distance we traveled from Bangkalan was approximately 40 KM. The road we traveled was very long and crossed the longest bridge in Southeast Asia, namely the Suramadu Bridge.

After passing several tens of kilometers away, we arrived at the Surabaya Zoo where the animals were put in cages.

We can only see the wandering animals from outside the cage, and even then we must never get too close to the fence of the cage and must keep walking with the group and must never separate ourselves if we don't want to get lost.

Taman Safari 2 is intended to protect wild animals or animals that are on the verge of extinction due to irresponsible human activities.

We as the younger generation should protect these animals instead of destroying and disturbing their habitat so that our children and grandchildren can see them in the future.

Each animal is placed in a different area and is bounded by walls and very strong iron fences.

So that visitors feel safe and each cage has its own guard to avoid unwanted things.

The air there was very hot, the place was very wide, so it felt long and long for me to go around the Surabaya Zoo.

And finally we found the right place to rest our bodies for a while, even before the evening we rushed to return home.

On the way home I saw a beautiful sunset from the Suramadu bridge.

There's no better day than a vacation at the Surabaya Zoo.
5. Camping in the Yard with Family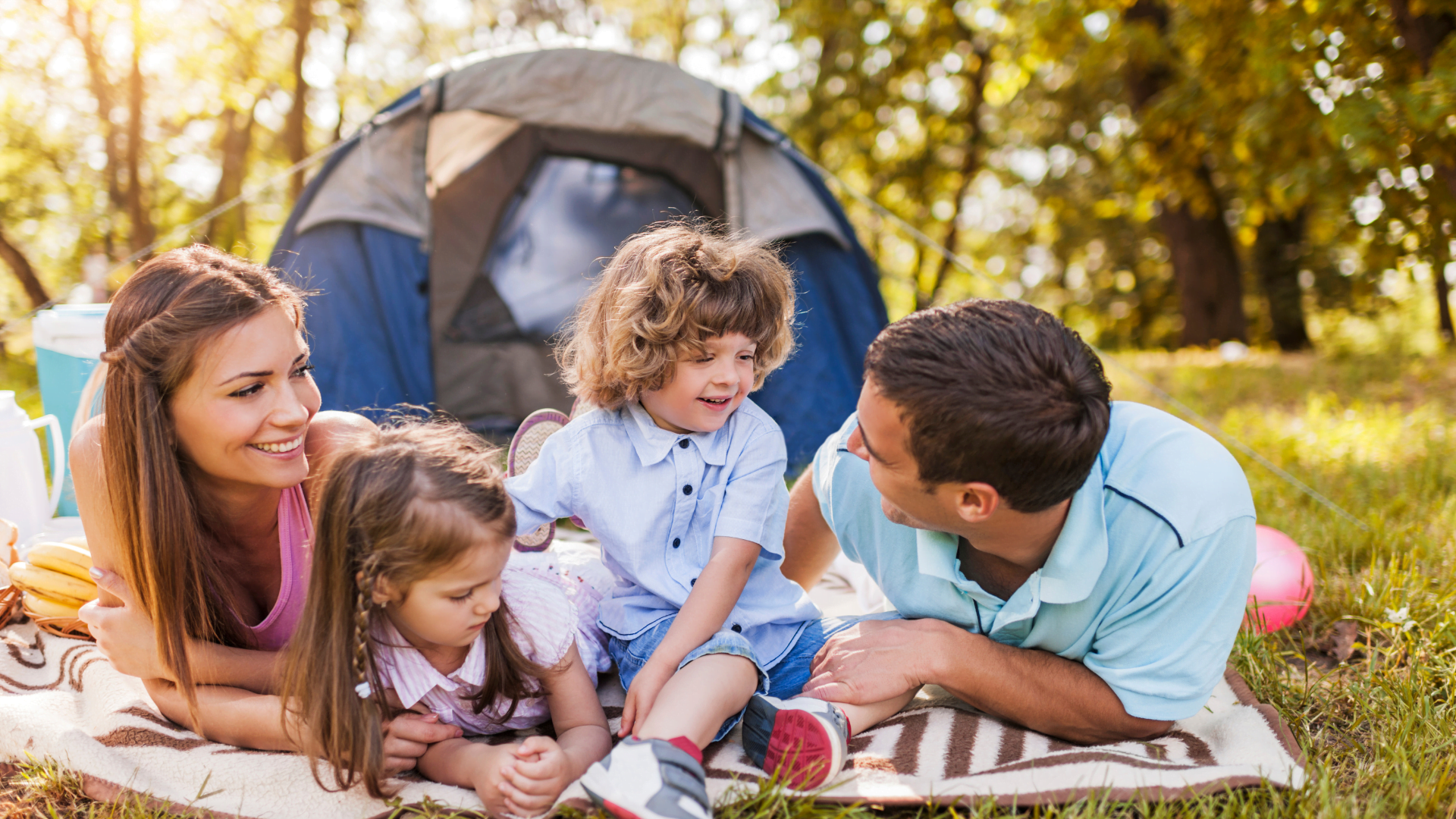 Camping in the Yard with the Family

Because I was too lazy to leave the house, during the school holidays yesterday I decided not to do anything.

Not because I don't want to move or do something, but because it's hot outside and the roads are jammed.

Because many people visit tourist attractions during school holidays, there are many traffic jams.

Holidays at my house are just as exciting as my friends', even though I don't visit the same tourist spots.

I have lots of fun activities at home that I might do with my parents and younger siblings.

In our yard there are many big shady trees, which are very big. The yard is used for camping.

My father set up the red tent, and I built the blue tent. The red tent belongs to my mother and younger sister, while the blue tent belongs to my father, me and my younger brother.

We also prepared a lot of camping gear apart from tents that day. In the evening, we built a bonfire and cooked dinner beside it. My father played the guitar while my two younger siblings sang duets.

We all use sleeping bags to sleep in our tents at night. In addition, the night at that time was rather cold.

Then, around 5am, we woke up. Mother made hot tea for all of us while waiting for the sun to rise.

When our parents were out of work, we attended several camps. I had a great time camping with my family because it was a very funny experience.

I hope the upcoming school holidays will be more enjoyable.
6. School Vacation to Grandpa and Grandma's House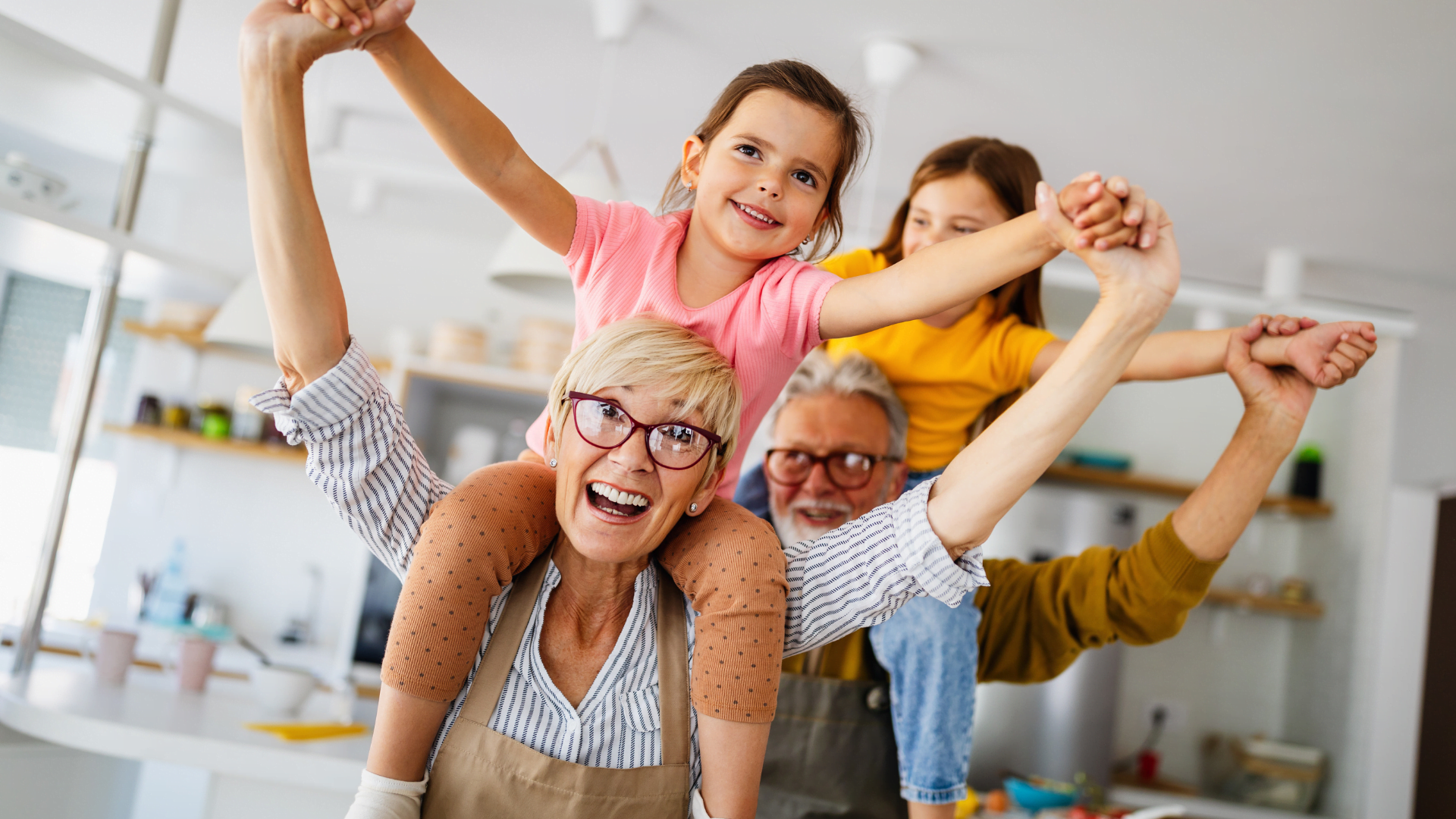 School Vacation to Grandpa and Grandma's House

This year's school holiday program is very enjoyable. I spent two weeks at my grandparents' house in Semarang City.

I really miss my grandparents because I haven't seen them in a long time. In order not to run out, I bought a train ticket in advance.

From Jakarta to Semarang, the train journey takes around six hours. There are several interesting locations along the route, which makes the journey very thrilling.

When I first came, they served a variety of my favorite dishes, including spring rolls, tofu petis, tofu meatballs, and other side dishes.

When it's hot outside, there's also a really nice and cooling ice mix to enjoy. Grandmother had prepared a unique room for me which was tastefully furnished.

I organize my things on the shelves in the room and in the wardrobe. My body feels very comfortable in bed as soon as I lay there.

I woke up at four and rushed to the bathroom. After dinner, my grandparents took me for a walk to the nearest night food market. There are good food for sale everywhere.

Granny prepared a nice breakfast for me in the morning. Grandma always gets my preference.

I really admire my grandparents. I will be back to see them during my next vacation.
7. School Vacation with Cousins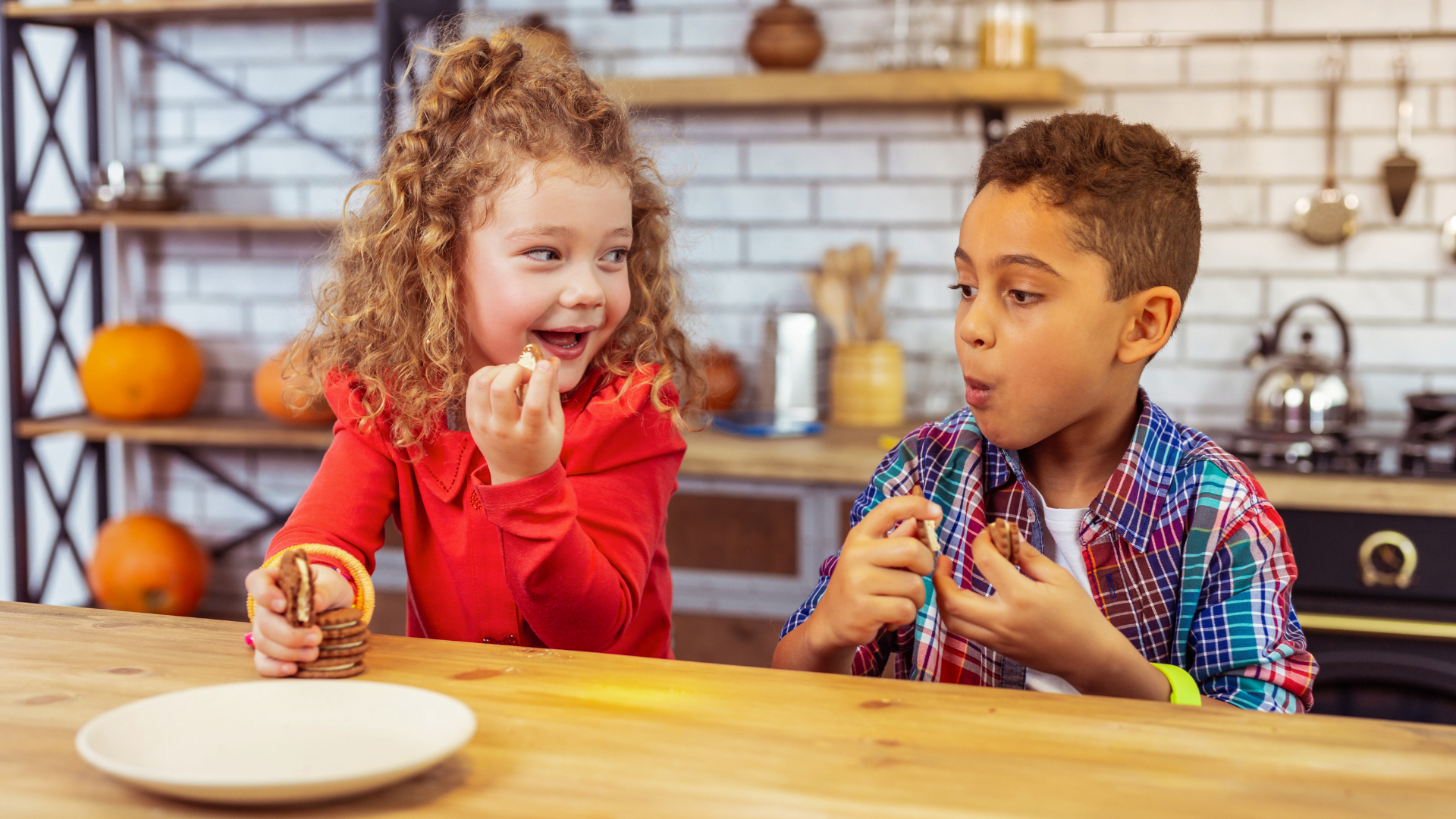 School Vacation with Cousins

I have a cousin named Anne, she is my aunt's daughter from a previous marriage to a foreigner.

In the English city of Manchester, Anne lives. In addition, he was in Indonesia for his summer vacation at that time.

His summer vacation fell at the same time as my school vacation. Anne lived at her grandmother's house in Yogyakarta while she was in Indonesia. I'm glad I finally met Anne.

Even if he doesn't speak Indonesian very well, he can understand what I'm saying.

The same goes for me, who is not very good at English. As a result, we share knowledge with each other.

We stopped by the Gembira Loka Zoo, Prambanan Temple, and Malioboro while in Yogyakarta. In many tourist spots, we take lots of photos.

However, the weather was very sunny, so we could be content with just walking around.

Anne bought lots of mementos to send to her friends who live in Manchester. While I'm too lazy to carry big bags, therefore I don't buy much.

We've been together for about two weeks, and it's been great fun.

Although Anne enjoyed summer holiday long term, he could not spend much time in Indonesia because he had to travel elsewhere.

Loved being at school with Anne, and I can't wait until the next vacation. Anne promised to return to Indonesia during the Christmas holidays.
8. Go around Ubud on school holidays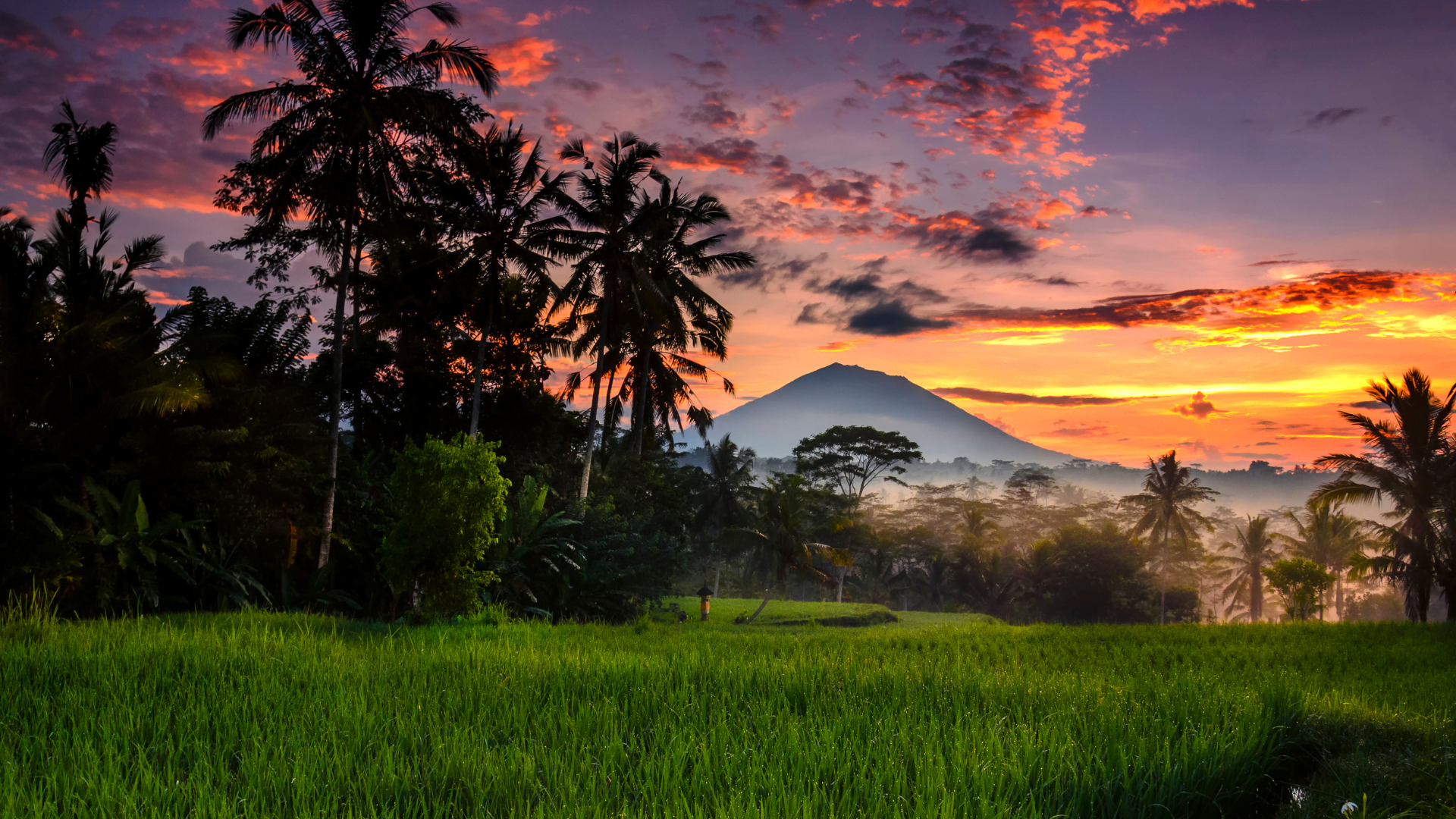 Touring Ubud on School Holidays

I travel to Ubud during summer. This area is located on the island of Bali, Gianyar regency.

Many foreign visitors also know Ubud apart from domestic tourists.

The Sacred Mandala Wenara Wana which is often known as the Monkey Forest was my first stop in Ubud.

This popular tourist destination is a sacred forest with lots of monkeys. The monkeys are respected and protected by local residents. I got to play with the monkeys there.

I used the bananas I bought there to feed the monkeys. Take pictures with the monkeys, don't forget.

I took a walk around the monkey forest. Because of the many shady trees, the atmosphere is extraordinarily cool.

I passed the Monkey Forest before continuing to Taman Saraswati Temple.

The temple is very attractive, and in front of it is a pond which is home to many lotus flowers. I continued by going to the Tegalalang terraces. There is a wide expanse of stunning views of the terraced rice fields.

I returned to the hotel to rest because it was already afternoon. The next day, I made another trip to Tirta Empul Temple.

Hindus pray at this location which is famous for its springs.

I have many fond memories of my vacation to Ubud, even though there are still many sites that I haven't visited. I look forward to visiting additional tourist spots during the upcoming school holidays.
9. Tours at the Tanjung Benoa Waterpark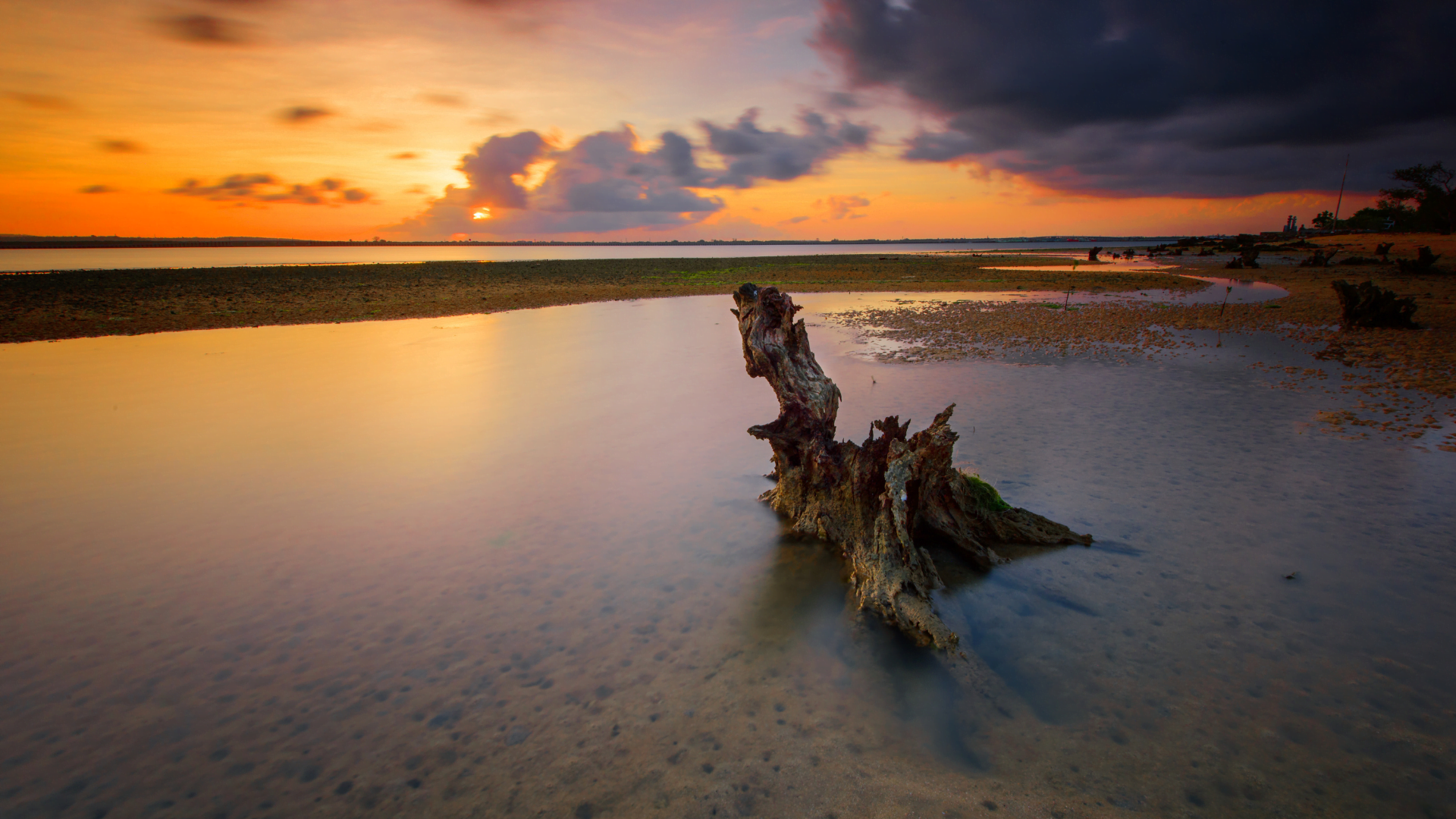 Tours at the Tanjung Benoa Waterpark

I made a vacation trip for my school holidays, including lodging in Bali, a few days before.

I want to travel through Tanjung Benoa. All kinds of water sports and marine tourism are very popular here.

Tanjung Benoa has a variety of tourist attractions, including beaches, turtle island, mangrove forests, and others. I tried to operate the jet ski when I arrived at Tanjung Benoa.

The sensation is the same as riding a motorcycle, but on the water. Apart from that, I experimented with parasailing and banana boat. Even though it was very excited, it felt thrilling.

I keep trying these things despite the heat. I then went to the island where turtles breed. There are many turtles.

A green turtle which is a rare animal is also there. There are several sizes of these turtles. I was allowed to photograph the turtle while holding it.

This tour is ideal for family vacations or for use with children. I took a glass bottom boat there.

Ten adults can be accommodated on board. Being able to ride a glass bottom boat where I can see the seabed makes me very happy.

I used a motor boat to travel to the mangroves after being happy with the turtles.

I toured the mangroves with the tour guide by my side. He gave me some explanations. For my trip to Tanjung Benoa, I'm quite happy.

What I dreamed of finally came true. I really appreciate that my parents and sister want to pay for my vacation.
Questions and Answers Regarding Examples of Story Writing
Here we have summarized some frequently asked questions:
1. What is a Story Composition?
Story essay is a form of essay that tells an event or story, both fictional and real.
2. How to Make a Good Story Composition?
The way to make a good story essay is to determine the theme and purpose of the story, develop an interesting plot, create strong characters, use beautiful language and refer to the correct grammar rules.
3. How to Compose a Good Storyline?
The way to develop a good storyline is to determine the problem or conflict in the story, develop an interesting plot and make the reader feel curious, and resolve the conflict properly and logically.
4. How do you describe the characters in a story?
The way to describe a character in a story essay is to use a physical description and character traits, and show how the character's actions and conversations reflect their character.
5. How to use beautiful language in story composition?
The way to use beautiful language in story writing is to use appropriate and meaningful words, adhere to the correct grammar rules, and create an atmosphere and atmosphere that fits the story being told.
6. Why Are Vacations Important?
Vacationing will give you time to rest by doing lots of things you like and of course fun that you don't even have time to do on work or school days.
7. What is a short story included in?
Short stories or short story into the type of prose essay that is fiction.
Conclusion
So, those were some examples of short but interesting school vacation essays that you can use as reference material to make your own version of your school holiday essay.