Infokekinian.com – Are you a soto fan? Come on, see this article until it's finished to find out a collection of soto Betawi recipes that you can make at home with ingredients that are easy to get.
The most popular food today is soup. In fact, soto is also a favorite of foreign tourists. Many places have soup with a distinctive taste because of the large number of devotees.
In this discussion, we will share recipes for making soto Betawi. As the name suggests, Soto Betawi is quite easy to find in DKI Jakarta because there are many stalls selling it there.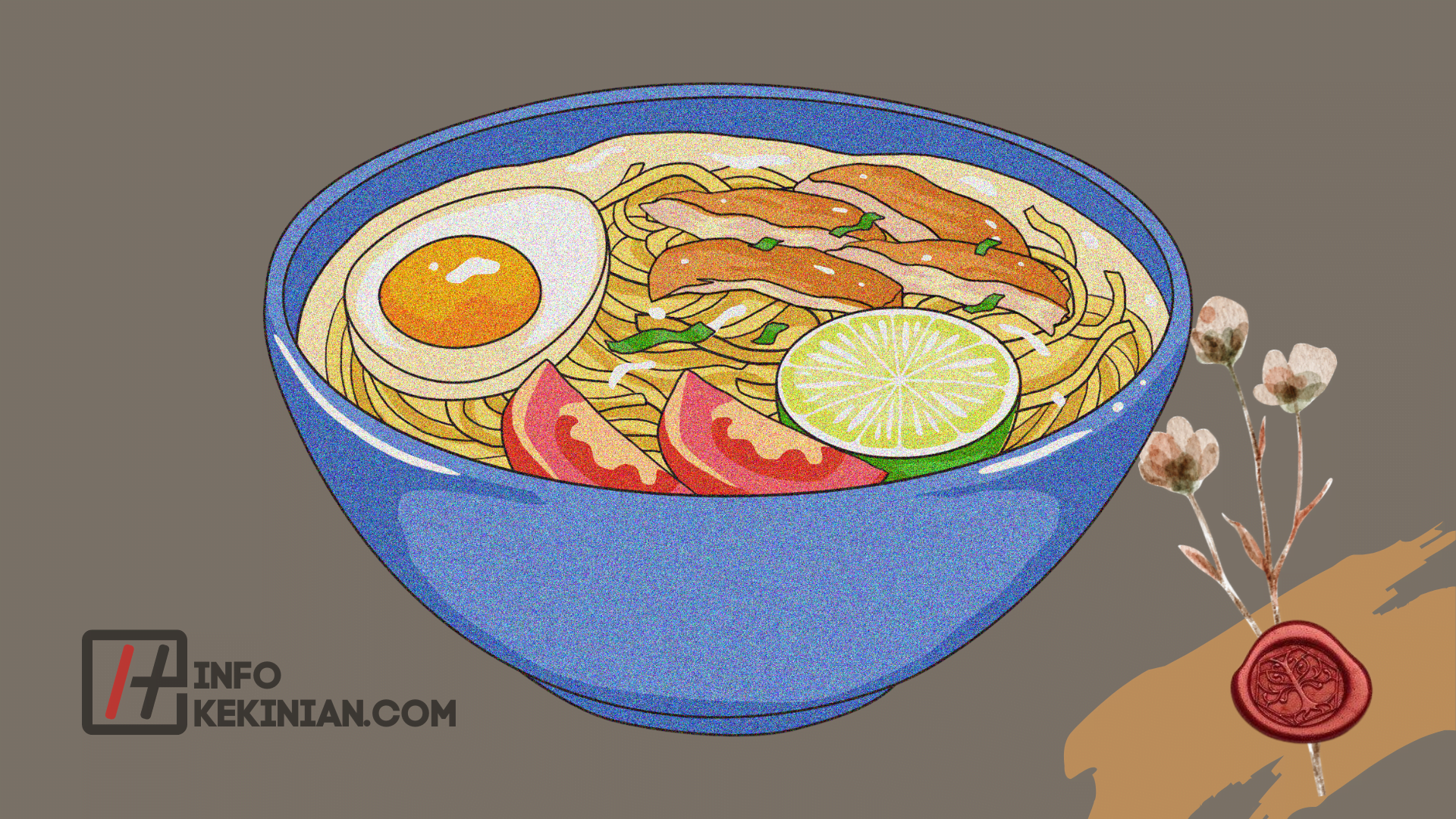 Therefore Soto Betawi is a food that you must try if you go to the capital city. However, you can make Soto Betawi at home if you don't want to travel far to enjoy it.
There are variations of this Soto Betawi, like you can use beef or chicken.
Apart from that, you also choose to use a variation of the sauce that uses coconut milk or not.
For that, we have provided the Soto Betawi recipe below. You can choose which recipe you want to make, according to your tastes and ingredients at home.
List of Various Soto Betawi Recipes
The following is recipe collection soto Betawi:
1. Soto Betawi Kuah Coconut Milk
Maybe soup with coconut milk feels foreign, soto Betawi with coconut milk there is. It is this coconut milk sauce that gives the soup a very savory taste because it is covered in thick coconut milk.
You can try Soto Betawi with coconut milk if you want to try a soup with a different taste.
As the name implies, the main purpose of this Soto Betawi is to preserve coconut milk. We all know that broken coconut milk affects the taste of any food.
You have to prepare a number of other ingredients to make Soto Betawi with coconut milk besides the coconut milk itself.
Here are the ingredients and instructions on how to make Soto Betawi Made from Coconut Milk for more information:

Main Ingredients:
500gr beef
3 bay leaves
5 pieces of lime leaves, then torn small
1 liter of water
2 lemongrass, crushed
2 packs of instant coconut milk
Salt and sugar to taste
Cooking oil for sauteing
Kadu powder:
Soft Seasoning Ingredients
6 shallots
Nutmeg and half of galangal
1/2 tsp pepper
1/2 tsp coriander
1 segment of ginger
3 hazelnuts that have been roasted
Soto Gravy Complementary Ingredients:
Boil the cayenne pepper, then mash it to make the chili sauce
2 potatoes that have been thinly sliced and then fried
1 tomato, diced
Crackers crackers gliding
1 lime
Leek
How to Make Soto Meat
Put 500 grams of beef into the water that has been boiled until it boils, then boil until the meat is tender over low heat so that the meat doesn't burn and the broth doesn't evaporate.
While waiting for the meat to be tender, heat enough cooking oil then stir-fry the ground spices until brown and fragrant.
Apart from that, also add spices such as lemon grass, galangal, turmeric, green onions and other ingredients. Don't forget to add sugar, salt, broth and pepper, and taste until it's just right
When the soup is cooked, remove the pot and pour it into a bowl. Then add some toppings such as potatoes, chili sauce, nitip and other complementary ingredients.
2. Betawi Beef Soto Recipe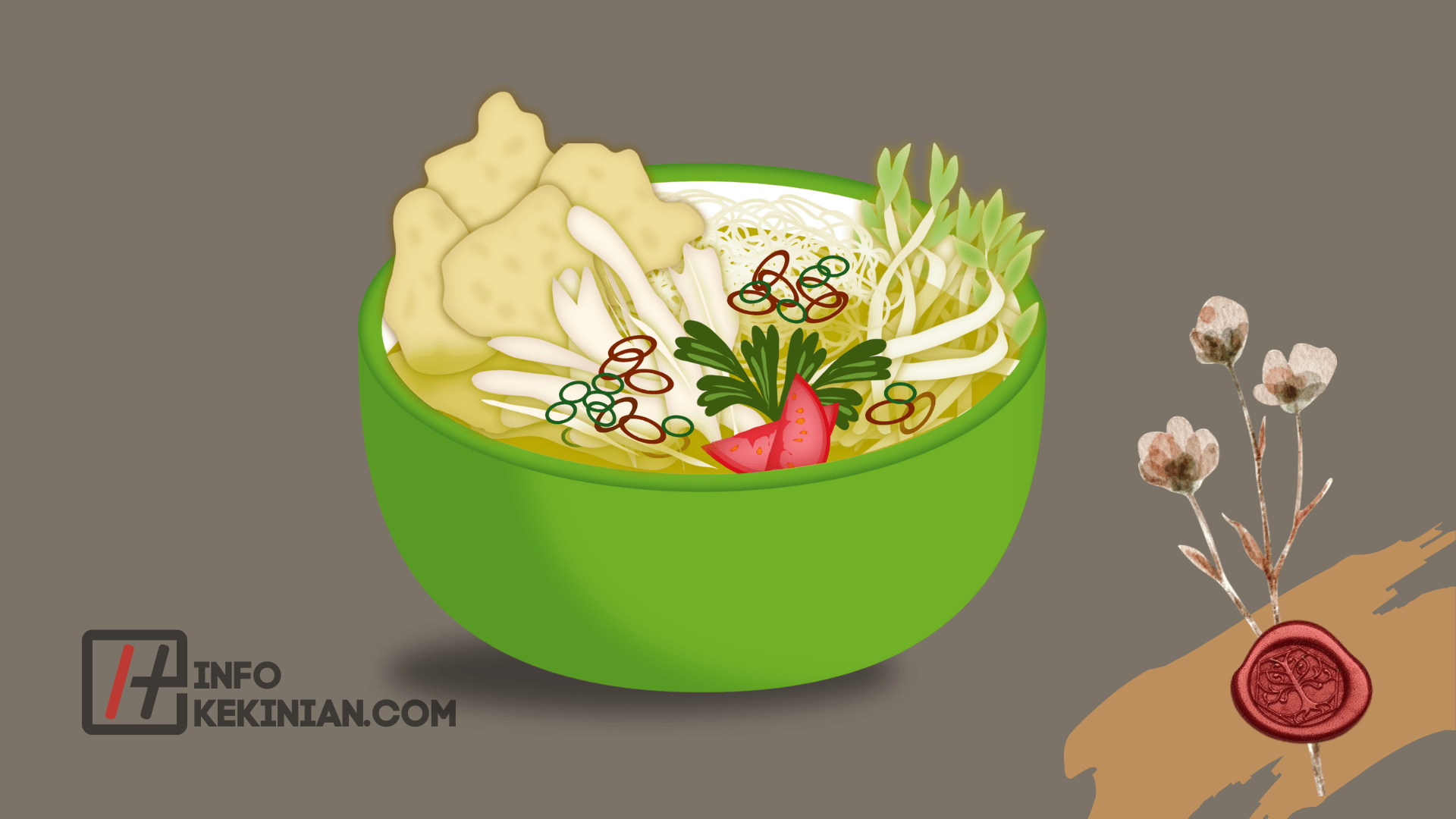 Beef soup will be delicious if the meat is tender and the marinade is absorbed. To find out the recipe, see this article until it's finished:
Meat Soup Ingredients
400gr beef
2 liters of water
5 shallots
1 tbsp ground pepper
1/4 powder pa;a
5 candlenuts
1 segment of lemon grass that is crushed
Cinnamon
200ml liquid coconut milk.
Steps to Make Soto Beef
Here are the steps for making Betawi beef soup:
Add 400gr of beef, then boil it in the water that has been boiled. If it is soft, remove and cut into thin or dice, so that the spices are easily absorbed
Blend the spices, then stir-fry until cooked and add to the soup
Add enough coconut milk, and cook using medium heat and keep stirring slowly so that the coconut milk doesn't break
If everything is cooked, pour it into a bowl then add other complementary ingredients such as fried potatoes, celery, fried onions and green onions.
3. Betawi Chicken Soto Recipe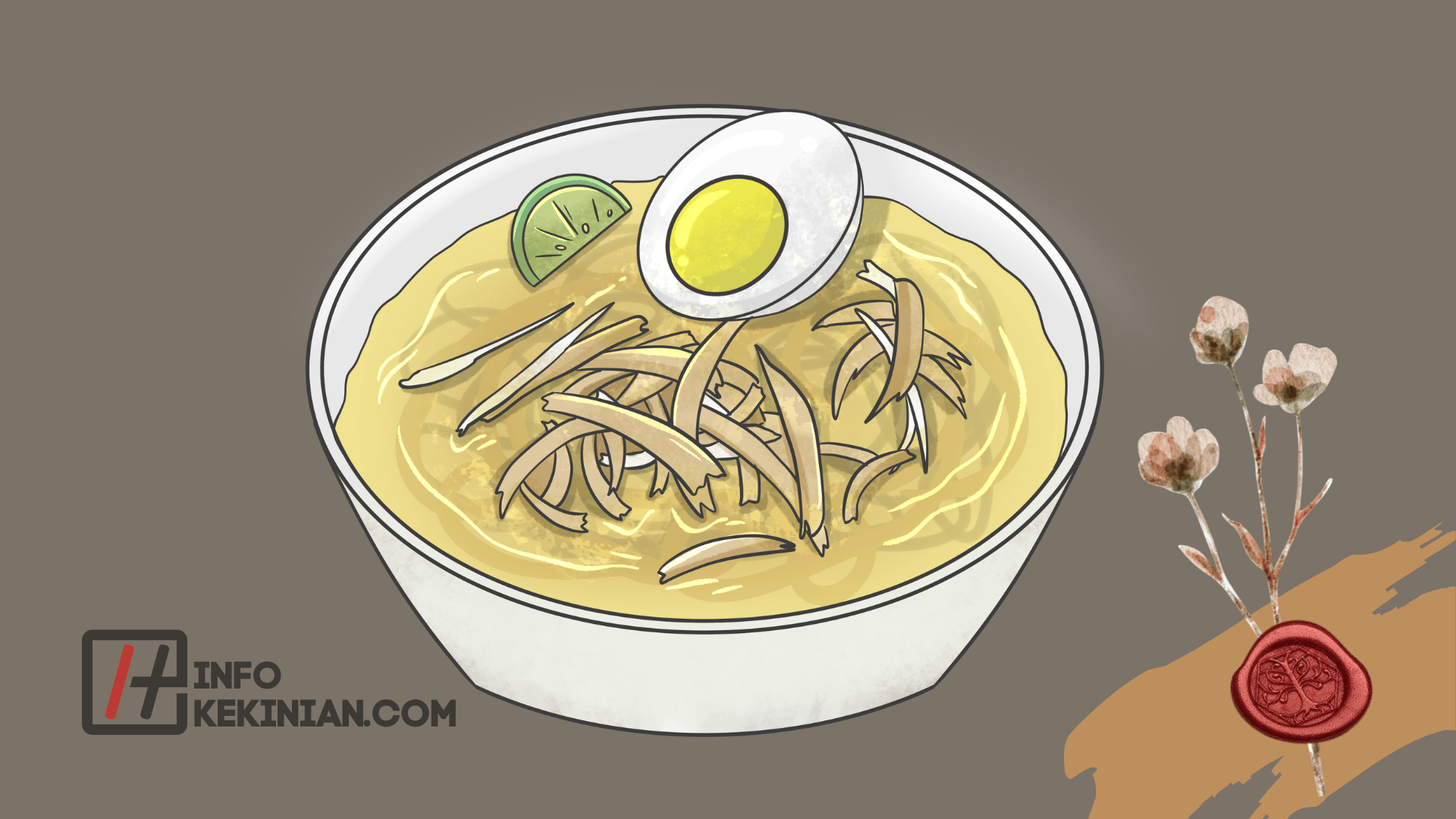 Making chicken soup is certainly easier to make and cooks faster than meat.
So that this chicken soup is more liked by most people. Let's see the ingredients and how to make it.
Ingredients for Chicken Soto
Here are the ingredients for making Betawi chicken soup:
500gr chicken meat
Enough water
3 cloves of shallots and garlic
1 segment of ginger that has been crushed
1 segment of turmeric
3 candlenuts, puree
1 segment of lemongrass, crushed
Bay leaves to taste
1 sheet of oranges
Liquid coconut milk to taste
Bean sprouts to taste
French fries
Melinjo chips
Scallions, celery leaves, and fried onions for topping.
How to Make Chicken Soto
After all the ingredients are prepared, here's how to make it:
All the prepared ingredients must be mashed first, then the spices are sautéed and cooked until fragrant or they turn brown.
Prepare enough water to boil the chicken until the meat is completely cooked. Avoid cooking the chicken for too long when boiling it so it's not too soft, if it's cooked remove it and let it cool down, then shred it
After the spices are sautéed, prepare the soto stock and add seasonings such as salt and adjust the taste
Add the shredded chicken to the soto sauce after it's done cooking. Briefly boil the chicken in the gravy, so that the flavors meld
Add some toppings, such as fried onions, soy sauce, koya, chili sauce, and others according to taste, so that the taste is even more delicious
Then serve it in a bowl, and good luck.
Conclusion
That's a little information about a collection of soto Betawi recipes that you can try to make at home with ingredients that of course you can buy and get easily at the nearest market or supermarket.
This soup is perfect to eat when it's raining because the weather is cold or during the day because it tastes so fresh, especially if you add lime juice to it.
And what needs to be remembered, the amount or measure that we write is only an approximate measure.
So you can adjust the measurements above, according to the number of servings you want to make.
How, Contemporary Friend? Materials and how to make it quite easy right? So, which variation of Soto Betawi are you interested in? Enjoy and happy cooking!
Thus the article regarding the collection of soto betawi recipes and don't forget to continue to visit the Infokekinian website.
Because we also have a lot of other information and recommendations which of course will be useful and help current friends.