Infokekinian.com - Contemporary friends, do you already know the strategy for dealing with business competition? Come on, see this article to the end.
In general, most senior entrepreneurs who are entering the business world for the first time will continue to develop their business through business competition.
The existence of this business competition also forces everyone involved in it to think hard in advancing the business being run so that it can survive and continue to be trusted by many consumers.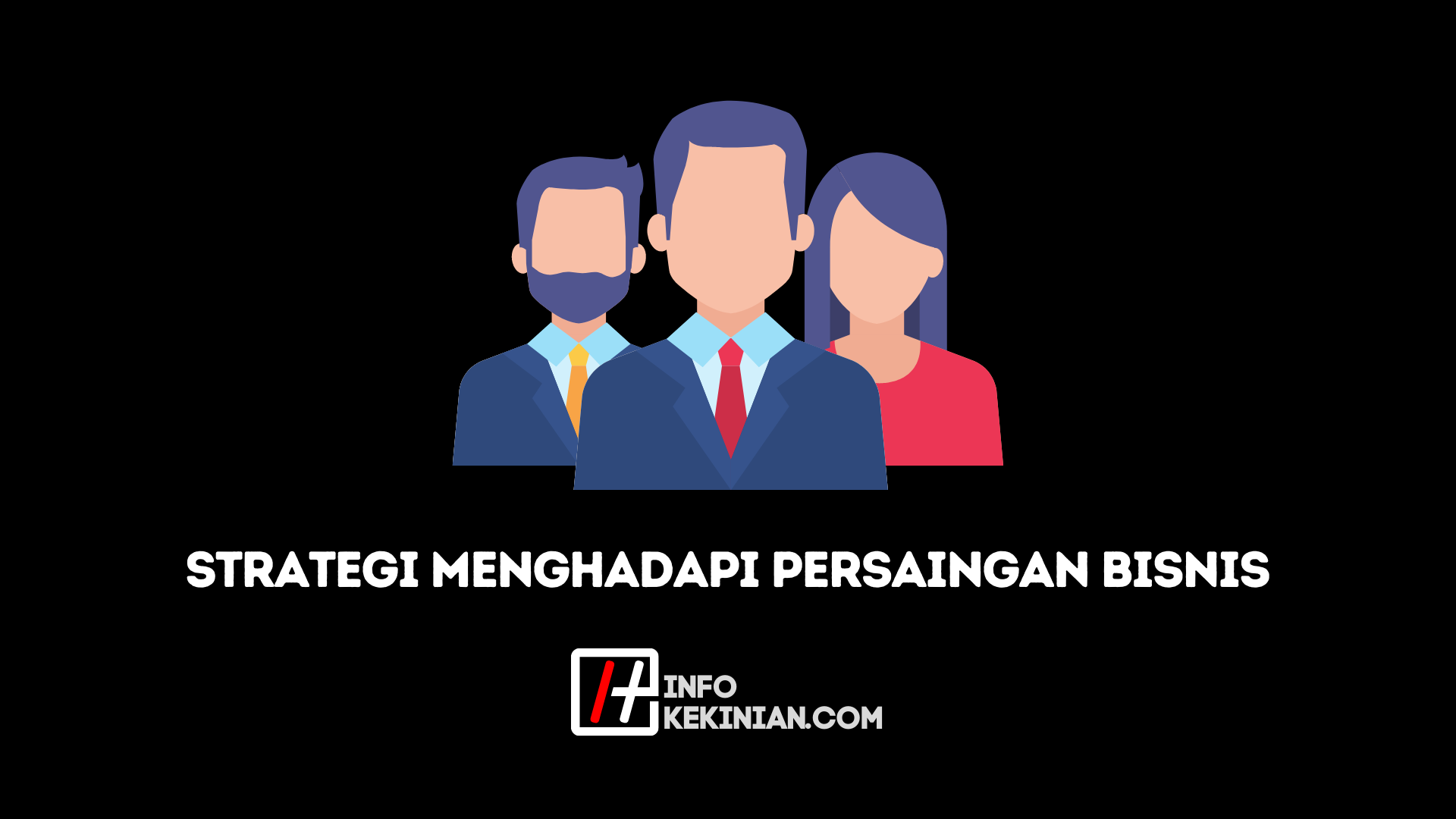 People who want to grow their business and gain an advantage over their competitors must make the most of it.
It is understandable that business owners will use a competitive approach to advance the growth of their company.
So, what is the strategy for dealing with business competition, especially for beginners who are just starting their business?
Conditions That Need To Be Considered In Business
In a business, novice entrepreneurs need to pay attention to several conditions that often develop before knowing several strategies to deal with business competition.
This is because certain conditions can determine the success of a business being run.
As part of the SWOT analysis, the following business conditions need to be considered:
1. Strength (Strength)
This condition includes the company's internal capabilities, resources and situational factors positively.
Usually, this condition can be used as a reference in helping companies achieve goals and serve customers.
2. Weaknesses
This condition includes internal limitations of the company and negative situational factors.
This is because this condition can hinder the company's performance in the eyes of many people.
3. Opportunities
This condition is generally very favorable for companies that come from the external environment. So, the company will get profit.
4. Threats
This condition includes factors originating from the external environment that can benefit the company.
However, it can also provide its own challenges for company performance.
Strategy for Facing Business Competition
Various strategies to deal with business competition are very important for both senior and junior businessmen to support the success of the business that is carried out in the future.
Moreover, this is considering the increasingly advanced technological developments, so that many competitors emerge in the business world.
Therefore, a strategy is very important to be made in the face of various business competitions in the market.
The following are several ways to develop strategies to deal with business competition that can be applied in the business being run:
1. Avoid being complacent
The most important step in dealing with business competition is to avoid being quickly satisfied with what has been achieved.
This is because it can become a boomerang when the business conditions being run are inversely proportional to what is being obtained now.
2. Try to build a brand from the products offered
The most important thing in developing a business is to build a brand from the products offered.
Thus, the brand that has been built will be better known by many people and can improve the quality of the product itself.
3. Can Make Maximum Use of Technology
Increasingly advanced technological developments can be utilized to assist in marketing the products of the business being run.
In fact, currently there are various social media platforms and others to help introduce products to the wider community.
4. Expanding Market Reach
In marketing the products of the business being run, a businessman must be able to expand market reach to achieve the targets achieved.
Always Providing the Best Service
The strategy to deal with business competition that can be done is to always provide the best service to consumers.
This is the main key so that the products offered can provide satisfaction for consumers.
Conclusion
Those are some tips and strategies to fight competition in business that you need to pay attention to so that unwanted things don't happen, such as losses later.
Thus the article about Strategies for Facing Business Competition and don't forget to keep visiting the Infokekinian website.
Because we also have a lot of other information and recommendations which of course will be useful and help current friends.