Infokekinian.com – The following is the synopsis and date for the film One Piece Red, which will be aired in 2022. Let's see the explanation below!
One Piece Film Red released a new teaser, revealing the special intimacy between Luffy and Uta. One Piece Film Red is scheduled to premiere on August 6, 2022 in its home country, Japan. Recently, One Piece fans have been shocked by some surprising information about this famous manga and anime series.
The new teaser for One Piece Film Red follows a behind-the-scenes look at the production of Netflix's live-action One Piece series.
Makes you want to watch it on the big screen, this new teaser for One Piece Film Red focuses on revealing who Uta is. Uta is a character in this one-minute video whose vision is to usher in a new period of peace and prosperity for all people.
She is Uta, the world famous diva who will thrill pirates and all their followers with her beautiful singing and performance.
The latest One Piece Film Red teaser further shows the special bond that exists between Luffy and Uta. Actually, they have been friends since childhood, because Luffy knows that Uta is Shanks' daughter.
Even more reason for One Piece Film Red fans to get excited: the battle between members of the Straw Hat pirates. One Piece Film Red will be released in Indonesia at a later date, but until then, enjoy the synopsis.
As is known, the latest film from the One Piece anime series, One Piece Red, has just released its trailer on Wednesday 13 April 2022 at 05:00 WIB.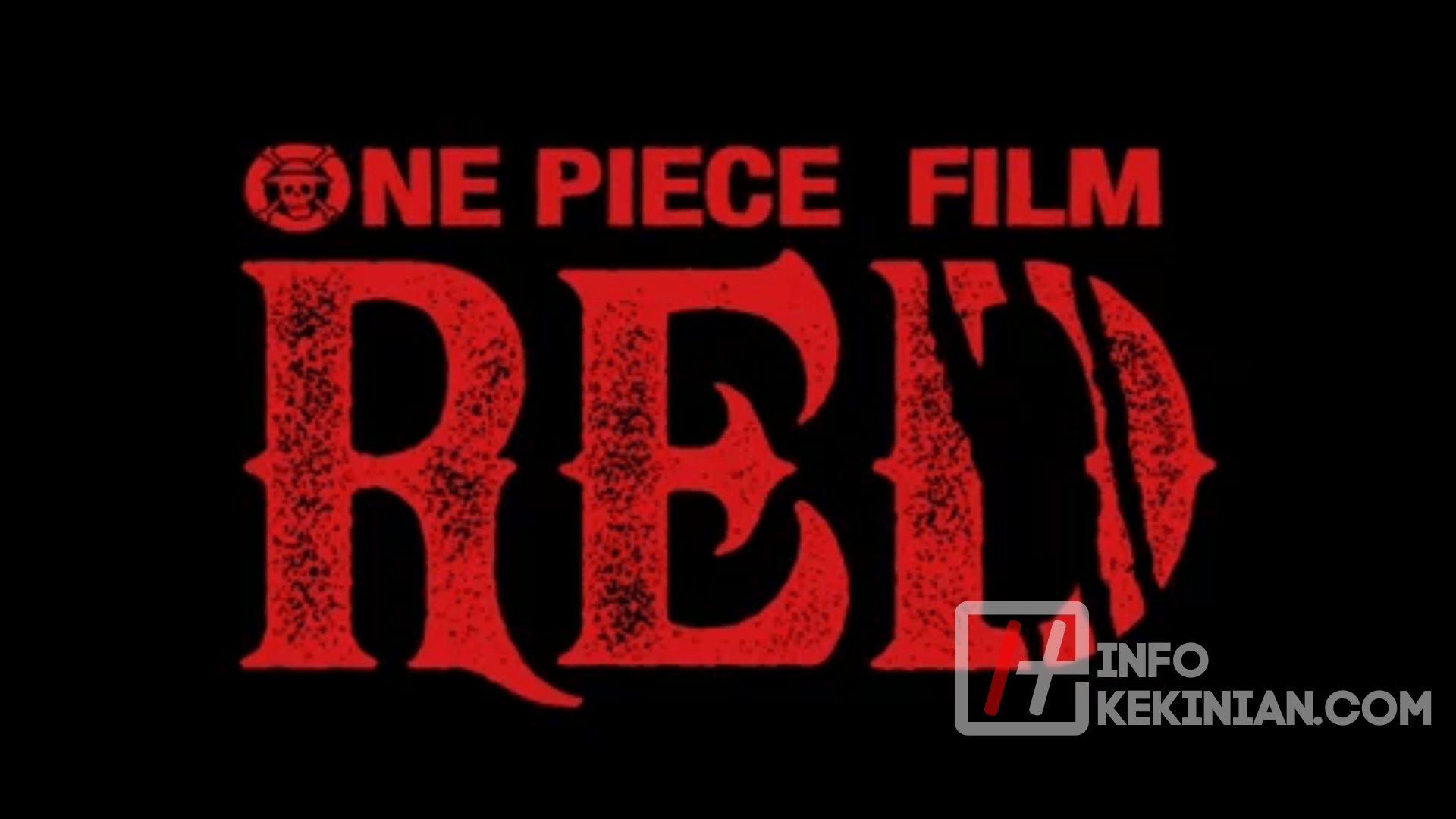 Synopsis One Piece Red
In a tweet released via One Piece staff's official account @Eiichiro Staff, it appears that a new character named Uta has debuted, accompanied by the arrival of the Red Hair Pirate, Shanks.
Shanks comments in the teaser that Uta will always be his daughter, no matter how far they are. Most likely this speech was given by Shanks when Uta was a toddler, before he stumbled onto a Yonkou and met Luffy.
This father-daughter relationship has also been verified by the statement on the One Piece official website that in the scenario of the film Red, Uta is Shanks' daughter.
Goro Taniguchi, director of the film, introduces a new character named Gordon.
The relationship between Gordon, Shanks and Luffy is still a mystery. On the other hand, it is very possible that Gordon looked after Uta while Shanks was away.
Tsutomu Kuroiwa and Eiichiro Oda wrote the film, and it is expected to follow the narrative of a singer named Uta, whose name means "Song" in Indonesian, as she prepares to make her first public appearance.
Described on the official One Piece website, Uta has an extraordinary voice that is said to be a voice from another world. Because of that, many key players in the world of One Piece wanted to watch Uta's first concert.
It is still unclear whether Uta is Shanks' biological child or the pirate's adopted daughter.
However, Shanks is expected to take on the role in the film to defend his son and possibly reconnect with Luffy after so many years away.
On August 6, 2022, the film One Piece Red will be released in Japanese theaters as the film's premiere. There is no official schedule for when this film will be shown in other countries, including Indonesia.
That's the information on the One Piece Red film release schedule, complete with the synopsis. Just wait for the play date
Conclusion
That's some information regarding the synopsis and release date for the film One Piece Red, this Japanese series will be presented in a film that will be broadcast in August, so you anime lovers can watch the One Piece Red film on August 6, 2022.