InfoKekinian.com – Synopsis The anime Spy X Family has been trending on Twitter for two days since it premiered on Saturday, April 9, 2022. Many anime fans are fascinated by the cute antics of Anya, the only child of a spy family.
The Spy X Family series features thrilling action plus comedy from father, mother and son Forger. Check out the synopsis and link to watch the Spy X Family anime below.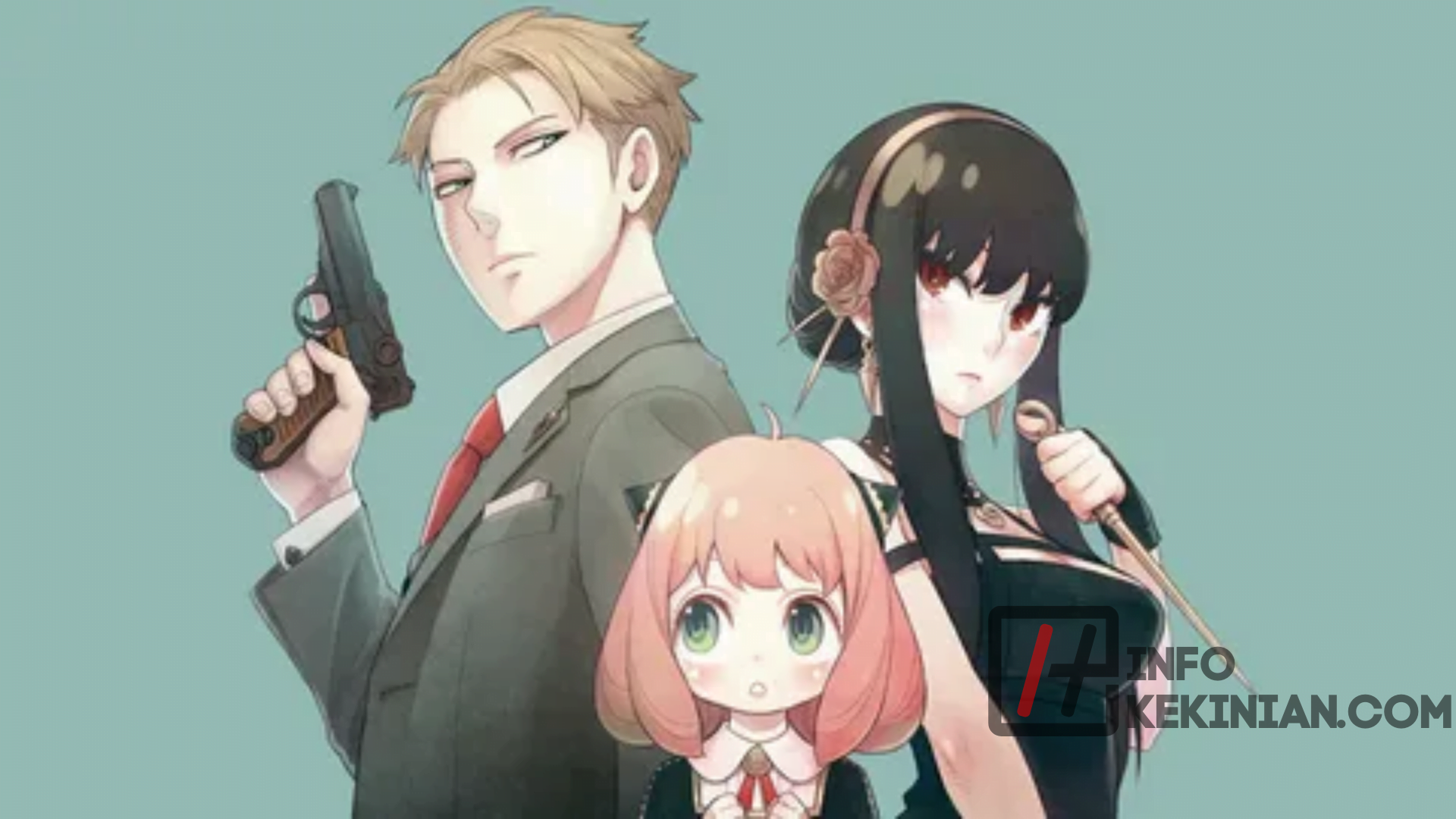 Synopsis Spy X Family
A secret agent named Twilight works for world peace. He becomes Westal's key spy to prevent extremists from starting a war with neighboring Ostania. His final mission is to investigate an Ostanian politician named Donovan Desmond.
For the mission to go smoothly, he must infiltrate Desmon's school, the prestigious Eden Academy. Having children, getting married, and having a family are requirements for entry.
After that, Twilight, aka the Loid Forger, took in an orphan named Anya. The figure of Anya has transformed into a 6-year-old Twilight princess who is a prospective student of Eden. He then takes a fake wife Yor Briar, a forgetful office worker.
What Twilight doesn't know is that Yor Briar's true identity is that of an assassin. Marrying Loid would complete his disguise. Anya, on the other hand, is the product of secret experiments into the human mind.
This trio of strangers, who eventually form a family, each have their own agendas and motivations that they hide from the other. Even though they have their own missions, they realize how nice it is to have a family.
Spy X Family Adaptation of the Comics
Spy X Family is based on the comic with the same title by Tatsuya Endo which was released on March 25, 2019. In 2020, the comics that appeared in Shonen Jump+ were included in the first recommendation from a Japanese bookstore employee, the Honya Club version. .
There are a total of 9 volumes divided into 61 missions. Then each story is extended by adding short missions in each volume.
Many awards have been awarded to this single manga, including the 2019 Manga Tsugi ni Kuru Award for Web Comics. Then, in December this year, Brutus magazine named it as one of the "Most Dangerous Manga" because of its unique plot.
If you are interested in reading the comic, you can access it on Shueisha's Mangaplus. There are many language options, and they are definitely legal. As of April 3, 2022, this manga has reached chapter 62.
Spy X Family Link Watch
The Spy X Family anime will be divided into two seasons with a total of 25 episodes. On Saturday, April 9, 2022, the first 12 episodes of the show's first season were released available for viewing. This anime will air every Saturday only. Episodes of Season 2 are expected to premiere in late 2022, at the earliest.
Spy X Family is available on multiple platforms. Every Saturday at 22.00 WIB, YouTube Muse Indonesia airs. However, the show can only be enjoyed for a maximum of three hours.
Conclusion
So that's the synopsis of the Spy X Family anime film which airs every Saturday at 22.00 WIB, for those of you who like anime films, Infokekinian recommends the Spy X Family film.