Infokekinian.com – On this occasion, I will provide information about the synopsis of the drama Taxi Driver which will air in 2021, so watch this article until it's finished to find out more information.
Many people are becoming more interested in Korean dramas because apart from KPop culture, this film series from the land of ginseng has a strong story and can attract the attention of the audience.
As a result, you have to pay attention to the details about this one drama because it would be a shame if you missed it. Let's start with the plot synopsis.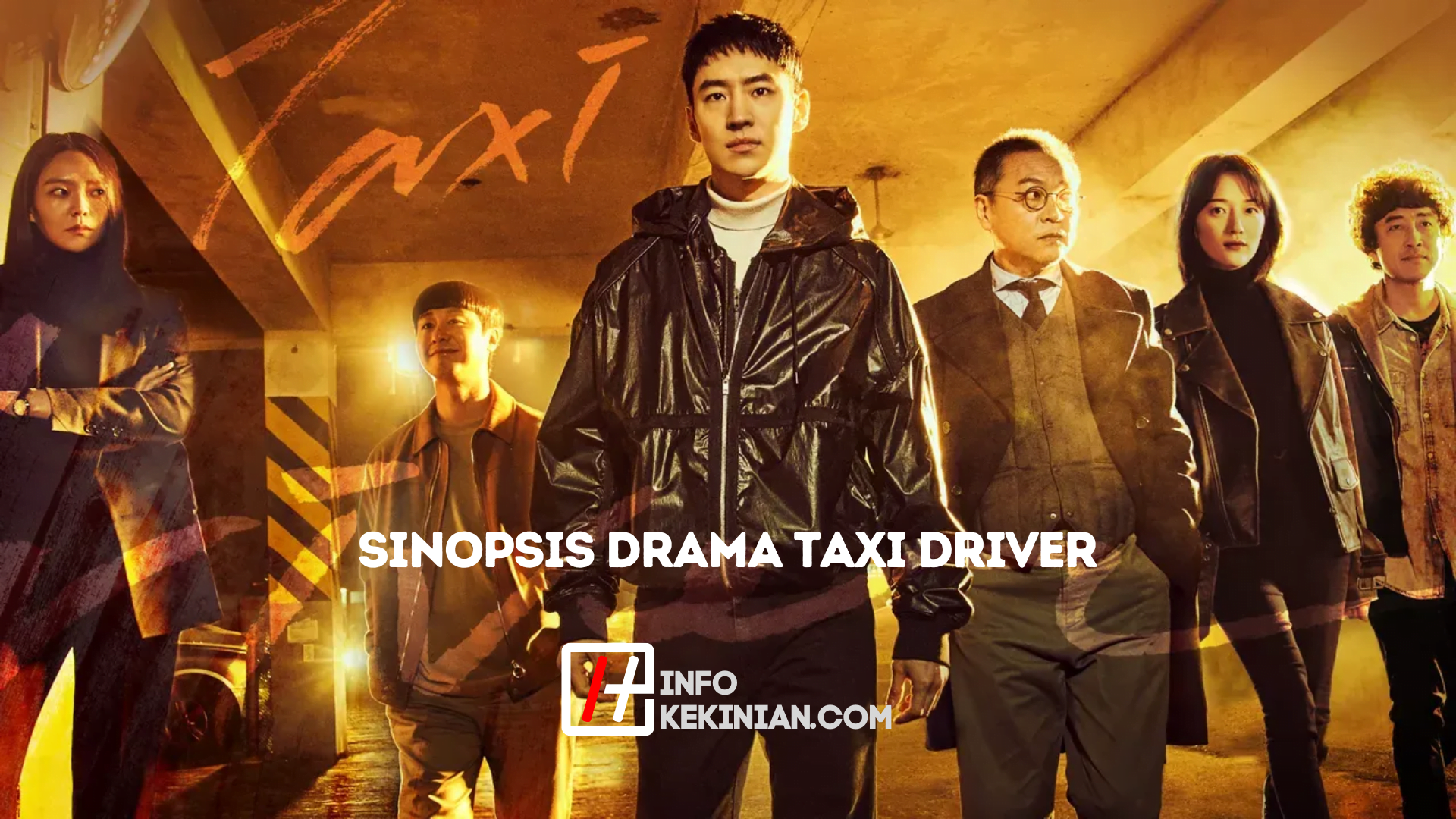 Synopsis Taxi Driver
This drama tells the story of a taxi driver named Kim Do Ki (Lee Je Hoon) who was a graduate of the Marine academy and started his career at the Underwater Demolition Team.
But his life changed suddenly when his family was hit by a very heartbreaking tragedy, namely his mother was killed by a serial killer.
Since then he was filled with revenge and decided to leave the military and become a taxi driver at the Rainbow Taxi Company which is not an ordinary taxi company.
This company offers revenge services for those who do not get justice.
Do Ki is now in charge of being one of the employees who is ready to help anyone to get rid of bad people.
Check out the continuation of the story regarding the action in Taxi Driver and you can watch it immediately via the link in the next discussion below.
Taxi Driver Show Schedule
This Korean drama has been highly anticipated and since its first episode was released, it has received many viewers and high ratings.
Taxi Driver has been released since Friday April 9 2021 and will have a total of 16 episodes like Drakor in general and each episode will last approximately 60 minutes or one hour.
In Korea, this drama is a production by the SBS channel which is released every Friday and Saturday and is an adaptation of a webtoon digital comic entitled The Deluxe Taxi.
SBS succeeded in succeeding the drama Backstreet Rookie adaptation of the Webtoon and now you can say that it has succeeded in returning Taxi Dtiver to a satisfactory rating even though it is not a drama that presents a romantic story.
Nonton Taxi Driver Sub Indo Dramacute
This drama is currently on the rise and is getting high ratings, even though there were problems during the production process because Lee Na Eun, who was going to play the character Ahn Go Eun, was caught up in a case involving allegations of bullying at school.
However, he managed to find a way out and now the character is played by Pyo Ye Jin and has succeeded in getting the attention of his viewers.
This Drakor, which has a criminal action genre, successfully obtained ratings of 12 and 14 percent. This is not record breaking but is higher than its initial run and is increasing with each release.
That is proof that the Korean drama Taxi Driver is indeed different and is able to present an atmosphere that hypnotizes the audience with various kinds of action and speculation in it.
If you want to watch this Drakor, you can watch it officially directly through a special streaming application viu and subscribe there.
But if you don't want to bother subscribing like that, then all you need to prepare is a sufficient quota because the file size for one episode can be said to be quite large, up to hundreds of mb.
It is more advisable to use WiFi only and also the WiFi internet network is more stable and has higher limits.
If this is available, you can directly download this drama via the dramacute site, which includes the Indo sub.
After entering, all you have to do is click the download button to download it immediately, or you can stream directly by selecting the episode and then pressing the play button.
Alternative to Watch Drama Taxi Driver
If you have trouble watching streaming via dramacute, you can still watch it for free via a site similar to dramacute.
These sites include dramaqu, drakorasia, drakorindo, and many more. All you have to do is search for it via Google, then enter the site of your choice and search for Drakor Taxi Driver.
We recommend that you only watch it via the official Viu website to make it more comfortable, easy and reliable.
Also remember to watch it from a safe distance and make sure the light intensity in your room is sufficient.
Also prepare snacks so you don't starve when you watch it later because it's guaranteed to drain the audience's brains.
Conclusion
That's a little information about the synopsis of the drama Taxi Driver. And what modern friends need to know, that in this drama there is a true story that happened in South Korea.
Thus the article about the Synopsis of Drama Taxi Driver and don't forget to keep visiting the Infokekinian website.
Because we also have a lot of other information and recommendations which of course will be useful and help current friends.