Infokekinian.com - Current friends, these are the requirements and how to deal with lost land certificates, so, see this article until it's finished.
Land certificates include securities, which are a legal sign of someone's ownership of a piece of land.
Land certificates must be kept properly. As a result, landlords will have no problem when it comes time to sell their property in the future.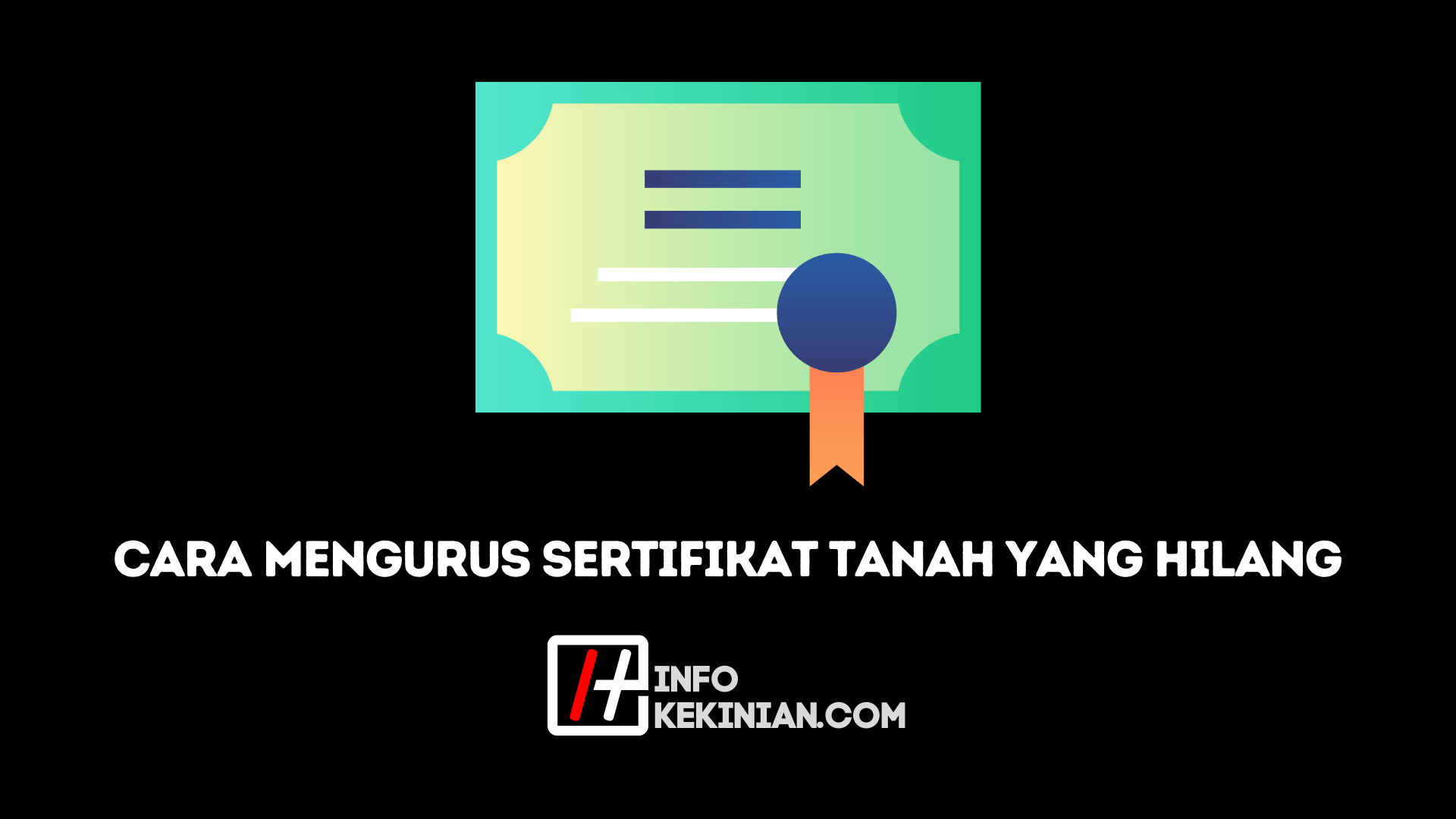 Then, what if the land certificate is lost or damaged due to a disaster?
Landowners or land certificate holders can apply for the reissuance of land certificates due to loss or damage.
Article 57 of Government Regulation Number 24 of 1997 concerning Land Registration mandates this action.
It is written that at the request of the land owner, the certificate can be reprinted to replace the lost certificate.
It is not difficult to apply for the reissuance of land certificates. Here's how to deal with lost land certificates.
Requirements for Managing Lost Land Certificates
Before going to the BPN office, please prepare the following documents:
Photocopy of KTP. If the processing of land certificates is authorized by another person, also attach a photo of the authorized person's identity.
Power of attorney.
Photocopy of lost land certificate (if any).
Lost report letter from the police.
The application form for the reissuance of land certificates is signed by the land owner or proxy.
How to Manage Reissuance Applications
After the requirements have been completed, the applicant can go directly to the nearest BPN office from the land location.
After submitting the documents, the applicant can wait for the time determined by the BPN officer to take an oath for the loss of the land certificate.
The oath-taking session will be guided by a chaplain from the local BPN office, and then the applicant will sign a statement under oath.
The applicant will then be asked to provide information about the loss in the daily newspaper in the city of residence to prevent objections from other parties claiming the land in question.
If within a month no one disputes the advertisement, the BPN will issue a replacement land certificate.
Conclusion
Those are the terms and how to deal with lost land certificates. Take care of the land certificate immediately, considering this is an important document.
Don't forget to complete the requirements for obtaining land certificates as described above before heading to the BPN office.
Thus the article regarding Terms and How to Manage Lost Land Certificates and don't forget to keep visiting the Infokekinian website.
Because we also have a lot of other information and recommendations which of course will be useful and help current friends.