InfoKekinian.com – There are advantages to using certain music player applications over others. Well, this time we will provide suggestions for some of the top music player applications.
To get started, we'll cover how to choose a decent music player app. Make sure you read it to the end, okay!
You can download a music player application through the application supplier platform. However, there are a few things to consider before making a final decision about a music player app. For more information, please see the conversation below.
Music player application offline and internet are two big categories that music player apps include. Offline music player software allows you to play music stored on your smartphone without the need for an internet network. Most of the time, these apps can only play mp3 files.
Offline music player apps are now on the decline. However, online music player software developers came up with a basic concept. By subscribing to a premium account, users can download their favorite songs so they can be played offline.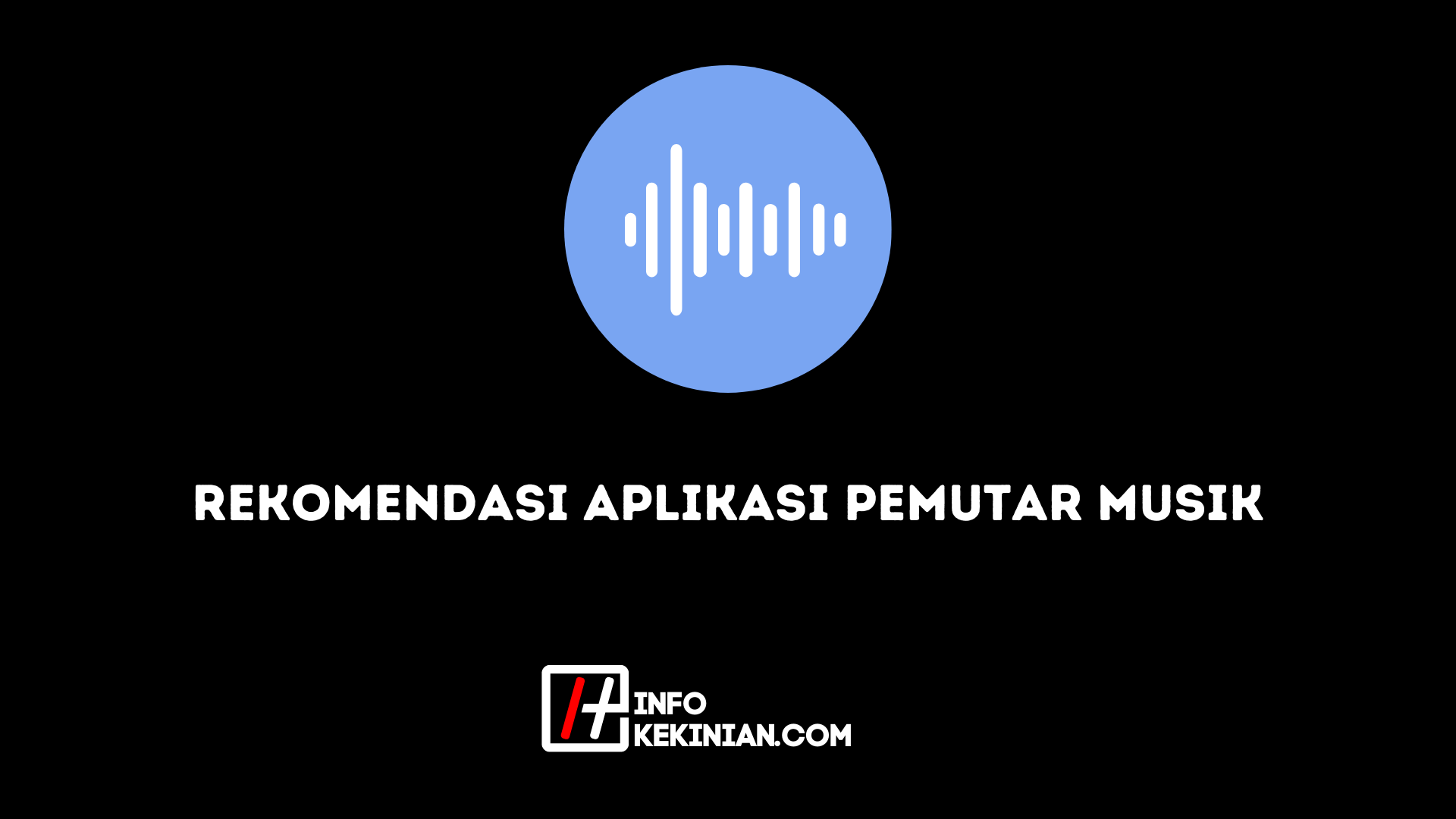 The Best and Most Popular Music Player Application
The following are some of the music applications that we will recommend.
1. Youtube Music
YouTube Music, which replaced Google Music in 2020, lets you listen to a wide selection of music, with the opportunity to turn music videos on or off depending on your mood.
Play videos without a screen and combine YouTube Kids with the YouTube game app. You can also listen to music without ads, download music for offline listening.
YouTube Music can also be connected to Android TV, Google Maps, and Google Assistant, so you can listen to music on the move. A 30 day free trial is also available.
2. Spotify – The Best and Most Popular Music Player Application
Spotify is one of the biggest music streaming services – and probably the biggest music player software and very popular among Android users. This app provides a free ad-supported service with certain feature limits or Spotify Premium for on-demand song streaming and offline listening.
There are several advantages to using Spotify, the most notable of which is its support for bespoke and shareable playlists which can be easily embedded into websites and online social media posts.
3. Apple Music – The Best and Most Popular Music Player Application
Apple's built-in Music app gives you access to the more than 45 million songs in its database, as well as all the iTunes music you've purchased over the years.
In addition, this app provides a lot of unique material such as music documentaries, TV episodes and behind the scenes. The main downside to Apple Music is that you have to subscribe to use the app — unfortunately there's no ad-supported free version with Apple Music.
4. SoundCloud
SoundCloud is without a doubt the greatest platform for budding musicians, as well as a great resource for music lovers to keep up with the latest from their favorite performers. The SoundCloud mobile app and website let you create an account and post music, podcasts, poetry or whatever else you want to hear.
You can listen to other people's music and subscribe to their private Channel, with many famous musicians adding songs regularly.
With over 150 million songs now on the platform and the opportunity to create your own playlists and discover new music, this is value for everyone and a benefit.
This is also one of the reasons why we put SoundCloud in our list of the top music player apps of the day. This. SoundCloud provides a free platform and a premium alternative exclusively for music creators.
5. Poweramp Music Player
Poweramp Music Player is an Android-only service that delivers quality features for less than $5 per year.
Music from your own playlists can be played through Poweramp, which also provides seamless playback, advanced equalization, cross-fade functionality, compatibility for multiple file types, and app interaction with Google Assistant, Chromecast, and Android songs. Car.
If you're picky about your music player, a 15-day free trial of Poweramp will appeal to you. During this time, you will have full access to all Poweramp features.
If you choose to subscribe, you will get all future updates at no additional cost. If you've amassed a decent music library over time, Poweramp is one of the best music player apps worth checking out.
6. iHeartRadio
iHeartRadio is an internet radio application that features hundreds of radio stations from around the world, covering genres such as music, sports, stand-up comedy as well as many popular podcasts, with the opportunity to build your own personal station with your favorite content.
7. Deezer
Deezer is a personal music player that lets you stream songs from thousands of artists. Deezer, like Spotify or Apple Music, lets you stream music and podcasts, download MP3 tracks for offline listening, create playlists, and listen to radio stations.
Deezer provides lyrics for songs on the screen while you listen to songs, so you and your friends can sing along to your favorite songs.
Deezer also has a feature called Flow which provides endless personalized radio with tracks based on your tastes. This application is free and there is also a premium subscription which is of course optional
8. Audible
Audible is a bit different from other music services in that it focuses more on audiobooks and audio shows. Owned by Amazon, with access to Amazon's extensive library of books, Audible offers an ad-free listening service for a large selection of audiobooks.
Your collection is stored in the cloud, which means it can be accessed on any device and you can pick up where you left off thanks to location saving. Audible is a subscription service but offers a free 30 day trial and the first audiobook is free.
Conclusion
So, those are some music application recommendations that you can access on your smartphone, now you can choose which application to use. Hope it is useful!