InfoKekinian.com – Wa is one of the applications where there are very many users in Indonesia, but who would have thought that cloning the wa application is now also a frequently used feature. How the heck do you do it? Let's see the explanation.
One way to have multiple WhatsApp accounts on one cellphone is to use WhatsApp cloning. If you have two active WA accounts but only one phone, this trick is useful.
WhatsApp can be used for corporate communications, such as online shopping, as well as a communication channel for private conversations.
Many people have WhatsApp accounts with different numbers, but of course this would be inconvenient if you have to use two WhatsApp accounts with two separate devices.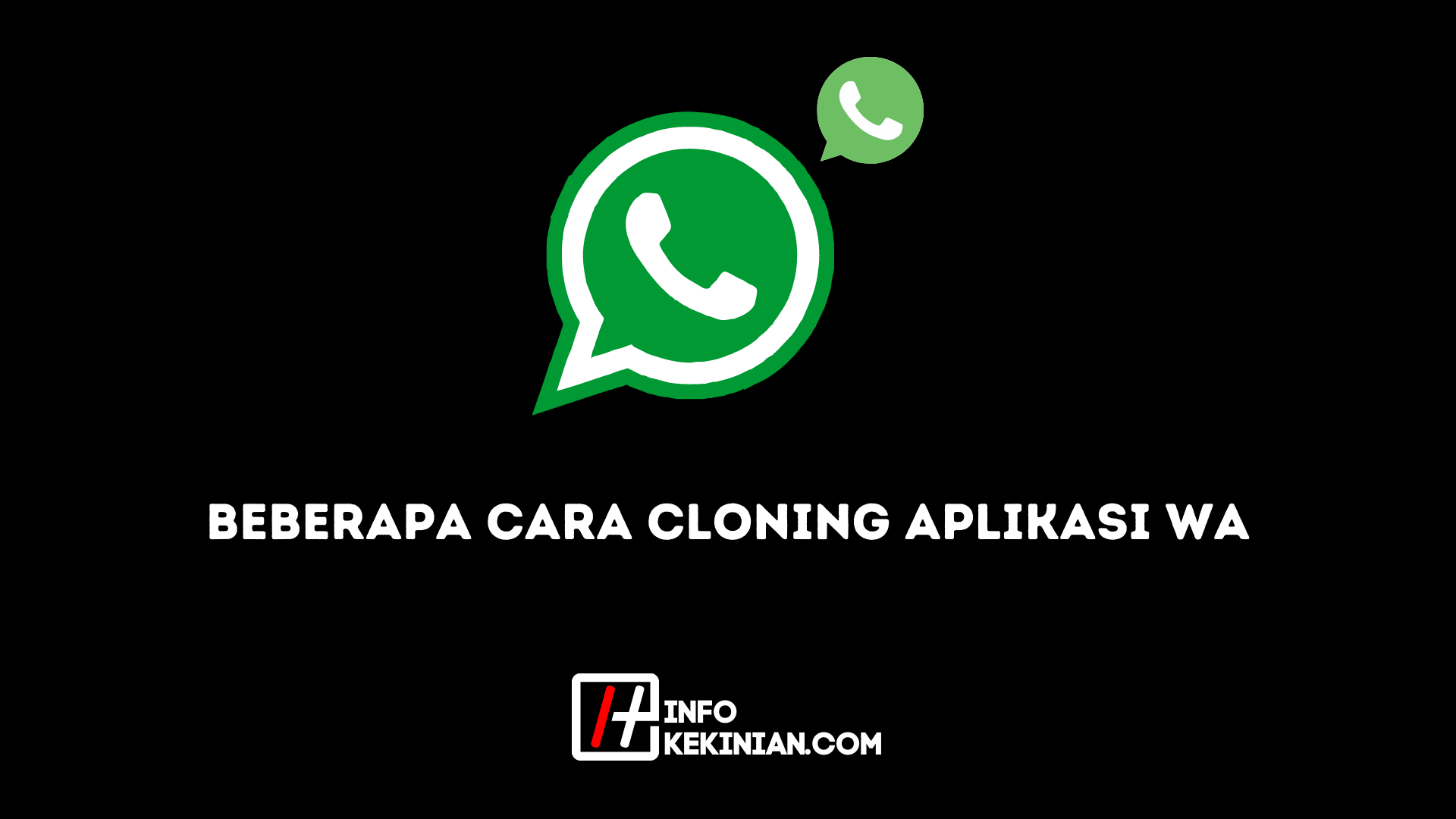 How to clone the Wa application
Infokekinian will provide some how to clone wa application
1. Cloning Wa with the Dual Apps feature
The dual application functionality, available on the latest smartphones, allows us to duplicate existing programs without having to download additional clones. On a xiaomi S2 phone with dual app support, I can duplicate WA without any problems.
If you have a phone with this dual app functionality, then this app cloning cloning business will definitely be easy! For WA cloning with dual applications, the technique is quite easy, first enter the Settings menu > Dual applications > Find and verify the WhatsApp application > Activate Google Services.
After the twin whatsapp application is activated later on our smartphone homescreen there will be a clone whatsapp application icon, we only need to start the application and join our second account.
2. Cloning Wa with the Parallel Space Application
If our smartphone does not support dual app functionality then there is an alternative approach which we can use to clone the WhatsApp app. You can use the Parallel Space app to create a cloned app on your phone.
Not only WA can be duplicated using Parallel Space, but almost all other chat programs, including LINE, Facebook Messenger, and Blackberry Messenger, can too.
3. Cloning Wa and Open with Apk Franz
One of Franz's most useful features is the ability to use multiple WhatsApp accounts simultaneously from within one application. This application is very useful if you have many active WhatsApp accounts to make managing them easier.
We don't have to waste time creating multiple accounts one by one when we can use Franz to clone all our accounts into one easy-to-use client application.
4. Using Google Chrome Browser
The second technique for cloning WA is by using the Google Chrome browser. You can use this trick if you don't want to install additional cloning software, all we need is a laptop, internet connection, Google Chrome browser, and smartphone.
5. Cloning Wa with the MEmu Emulator
Using the MEmu emulator to clone wa is my preferred technique. You can use WhatsApp on your laptop or PC without a cell phone or scan barcodes with this emulator.
Unlike using WhatsApp Web, which requires checking in with a barcode scan, if you use this emulator, even though your WhatsApp account is not active on your cellphone, you can still access it.
Conclusion
So, those are some ways that you can use, for example, to clone the wa application, it's very easy, right? Hope it is useful!