Infokekinian.com – EXO will soon be 10 years anniversary in April. It turns out that this is EXO-L's anniversary date. Watch this article to the end.
When is EXO-L's Birthday – Fans of EXO, especially EXO-L was officially announced on August 5, 2014.
The announcement comes two years after the South Korean boy group made their debut on April 8, 2012.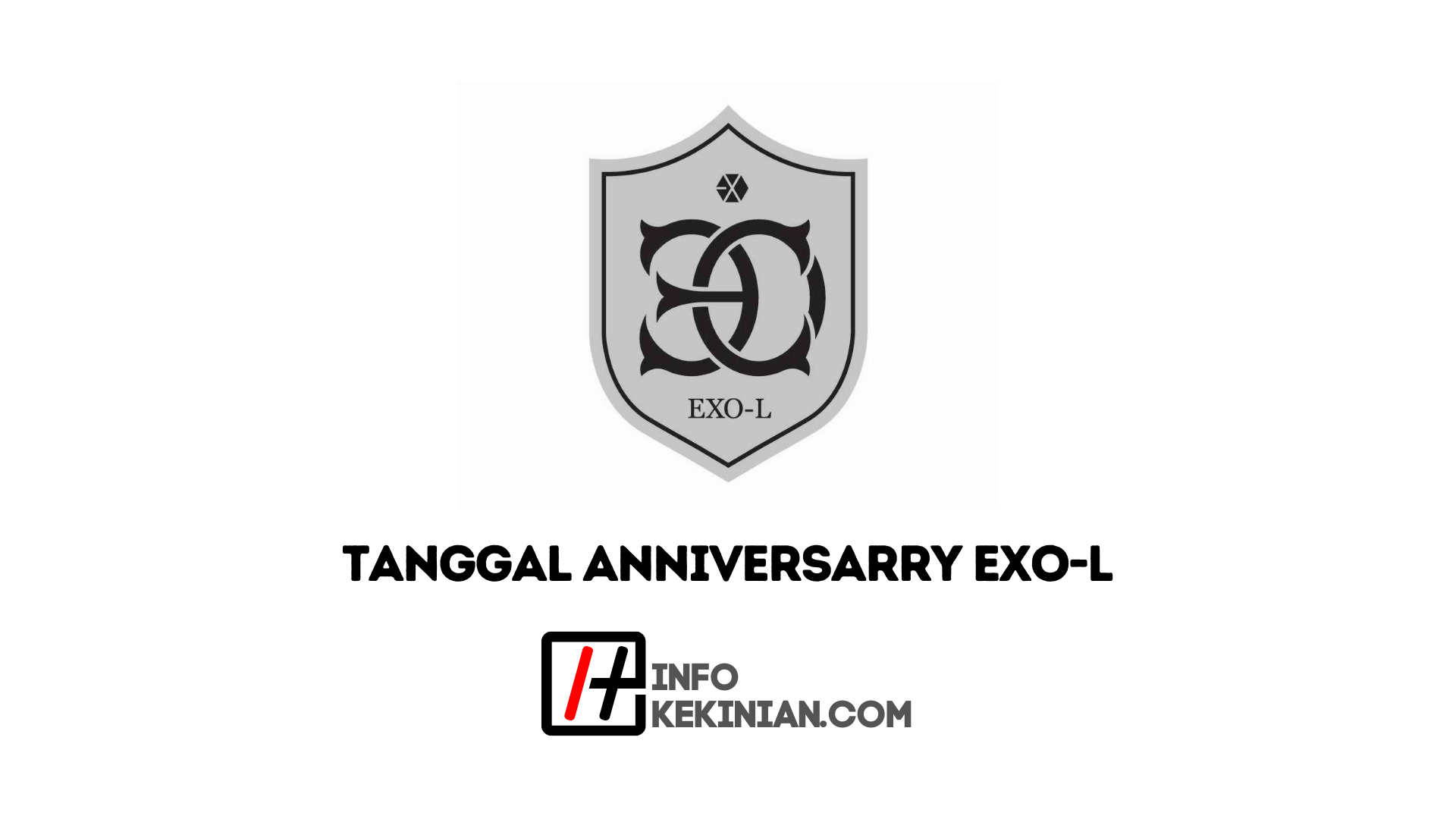 Of the many K-Pop boy groups that exist, until now EXO is one of the most popular, even in other countries including Indonesia.
EXO-L, their fandom, has a special place in their heart and is an integral soul of every performance they put on.
Many EXO-L are willing to spend their money to watch concerts, buy cassettes, or knick-knacks from EXO.
Do you, on the other hand, know what EXO stands for or how they have come this far?
If you are interested in learning more about EXO and EXO-L, Infokekinian will help you through this article.
Get to know the boy group EXO
EXO (엑소) is a South Korean-Chinese boy band formed by SM Entertainment in 2011.
The group consists of twelve members divided into two sub-groups, EXO-K and EXO-M, which will carry out promotions simultaneously in South Korea and China respectively.
The genres performed by EXO are K-pop, Mandopop, Pop, Dance-pop, previously known as '소년천지' ("Boy's Heaven" or "Land of Boys").
The name EXO is taken from the name of a new planet that was discovered to exist in 2009 and is outside the solar system.
The first member introduced was Kai on December 21 2012, then Luhan, Tao, Chen, Sehun, Lay Xiumin, Baekhyun, DO, Suho, Kris and finally Chanyeol.
EXO made their official debut on April 8, 2012. EXO-K and EXO-M made their official debut together with the same songs but in two different places.
EXO-K will be performing on SBS 'Inkigayo' while EXO-M will be performing on the 'Music Festival' awards ceremony in China known as the Chinese Grammy.
About EXO-L and EXO-L Anniversary
On August 5, 2014 EXO announced the name for their Fandom namely "EXO-L". EXO-L stands for EXO-LOVE. "L".
EXO-L is the name coined by the Leader, Suho because the position of L is in the middle of the letters K and M.
Which also means that EXO K + EXO L + EXO M = 1 according to their slogan "We Are One"
The name EXOTIC is the most foreign to EXO-L now. So, EXOTIC used to be the name for the EXO fandom from its own fans before being given the official name from the agency.
Then EXO-L is the name of EXO's official fandom which was announced on August 5 2014. 'L' in EXO-L means 'Love' and the letter is between K and M. Remember, EXO debuted with two units, EXO-K and EXO- M.
Terms in EXO-L
Here are terms that are known by EXO-L
1. EXO! Saranghaja!
"We Are One! EXO! Saranghaja!" for those of you who are unfamiliar with this sentence, "We Are One!" is EXO's signature introductory slogan.
While "EXO! Saranghaja!" used as encouragement for the personnel and fans in each of their performances. Saranghaja in Korean means "Let's Love".
2. Aeris/Eri
EXO-L is the official designation for EXO fans. But interestingly, one of the EXO personnel, namely Baekhyun, also gave another nickname to EXO-L, namely Aeri / Eri.
Aeri / Eri comes from the letter LY (L which comes from the name of the EXO-L fandom) which sounds like "Eri" when pronounced. In Korea Aeri also has a protective meaning.
3. Yehet & Ohorat
As an EXO-L, one of EXO's variety shows that you shouldn't miss is EXO Showtime.
EXO Showtime became a marker of the variety show starring EXO for the first time.
Here you can also get to know the terms Yehet and Ohorat which were popularized by the EXO maknae, Sehun.
Yehet itself is a word used to express the joy in him.
This word has become so popular since the broadcast of EXO Showtime that it has even been included in the Urban Dictionary.
Meanwhile, Ohorat is a unique term used by Sehun to describe his feelings. This slang is a play on the word "Alright."
4. Chogiwa
At the beginning of its debut, EXO was divided into two sub-groups, namely EXO-K and EXO-M. One year after his debut, EXO officially released their first album entitled XOXO in 2013.
And officially appeared with full personnel, namely 12 members through the song Wolf. The word Chogiwa is taken from the initial lyrics of the Wolf song, namely: Chogi wa danbeone neukkyeo.
5. Eureureong
Just like Chogiwa, Eureureong is also a Growl song lyric that is no less iconic!
Eureureong in English means growl or growl. Na eureureong eureureong eureureong dae!
6. Kkaeb song
Again, Baekhyun created a unique term that EXO-L must know. In an episode of EXO Showtime, the EXO vocalist coined the term Kkaebsong.
For those of you who are curious, kkaebsong comes from the sentence is 'kkab chuh suh jwe song hab ni da." Which means "Sorry for doing something stupid."
So Kkaebsong can also be used to express regret for foolish actions or dry jokes.
conclusion
That's a little information for those of you who want to know about EXO and EXO-L.
And from the information above, now of course you already know when the EXO-L Anniversary will be. So don't miss it to celebrate.
Thus the article about This is the EXO-L Anniversary Date and don't forget to continue to visit the Infokekinian website.
Because we also have a lot of other information and recommendations which of course will be useful and help current friends.