Infokekinian.com - On this occasion, I will share tips for downloading Twitter videos on Telegram, see this article until it's finished to find out the method in more detail.
Later, you'll need the Telegram app itself, as well as a fast internet connection to make sure the download doesn't take too long.
If you're a regular Twitter user, you probably already know the current trends and popular hashtags.
If you want to download videos that are currently popular, please continue to the end of this post.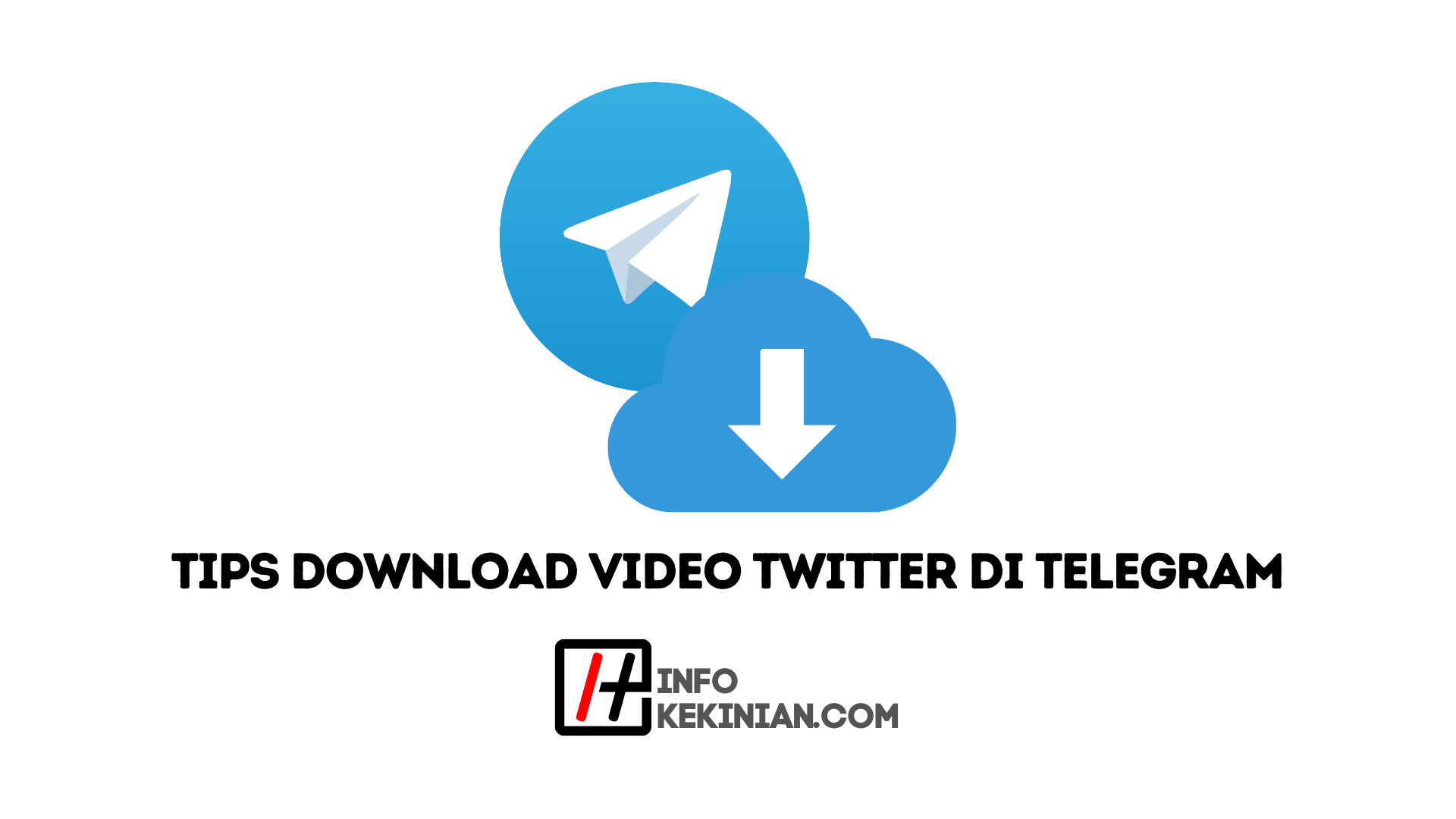 What is Telegram Twitter Video Download
As you know, it's common for people to see Twitter as a popular social media that can share posts, photos, and videos.
This application is also one of the fastest updated sources of information and entertainment. This is because Twitter is different compared to other social media today.
The difference is that Twitter has a character limit on text and uses hashtags as a measure of how crowded the topic is. So the information presented is concise and direct to the point.
When you find an interesting video but want to play it later and then want to download it, Twitter video downloader via Telegram is the solution.
Why via Telegram? Of course, because Telegram is a storehouse of smart and good bots that will help make it easier and make your wishes come true.
Downloading Telegram Twitter videos is also easy to do thanks to the help of this Tele bot. So, you already know what a Twitter video downloader is, then you can go straight to the next discussion.
Tutorial Download Twitter Telegram Videos
Twitter doesn't have a feature to download videos like Tiktok and this is very unfortunate and this downloader is here to make up for that shortcoming.
This downloader via Telegram is perfect for those of you who don't want to be complicated and use special third-party applications so you don't overwhelm your cellphone or website downloaders who have to skip ads first.
So, here's an easy way to download Twitter videos, both for those who are new to Telegram or those who are already familiar:
For those who don't have the application, first download it on PlayStore.
If so, enter your application and Tele account.
Then select the search icon or magnifying glass in the upper right corner to search for Telegram bots that can download videos from Twitter.
Then you can type in the search field, namely "TwitterDownloaderBot" then press enter to start the search.
After that a list of bots that you can use will appear, my suggestion is to click on the bot called Twitter Video Downloader.
Or if you already have the Tele application and want it to be easier, you can directly enter the bot that has been provided below.
The next step is that you click the Start button below to activate the bot.
Then leave the Telegram application for a moment and enter Twitter then you look for the video you want to download.
After finding it, click the share or share icon on the video then select copy link to copy the url link of the video.
Next, enter back into the bot then paste or paste the link that was copied earlier in the chat column then send it.
Then all you have to do is wait a moment and let the bot work until it's finished.
If so, the bot will send the video directly to you and it can be downloaded immediately to be watched many times.
Finished.
Conclusion
That's a little information on how to download Twitter videos on Telegram. How, easy right?
It looks long, but for those who are new to it, of course it must be explained in as much detail as possible so as not to cause confusion or questions later.
Thus the article regarding Tips for Downloading Twitter Videos on Telegram and don't forget to keep visiting the Infokekinian website.
Because we also have a lot of other information and recommendations which of course will be useful and help current friends.