Infokekinian.com – Want to leave the WA group but feel bad? Check out this article, because we will provide tips for leaving the WhatsApp group without being noticed.
With WhatsApp group chats, you can communicate with many people at the same time in one chat session.
However, the number of daily messages from WhatsApp groups is sometimes so large that it becomes uncomfortable.
While we think that leaving the group will give a bad impression and be disrespectful to other members.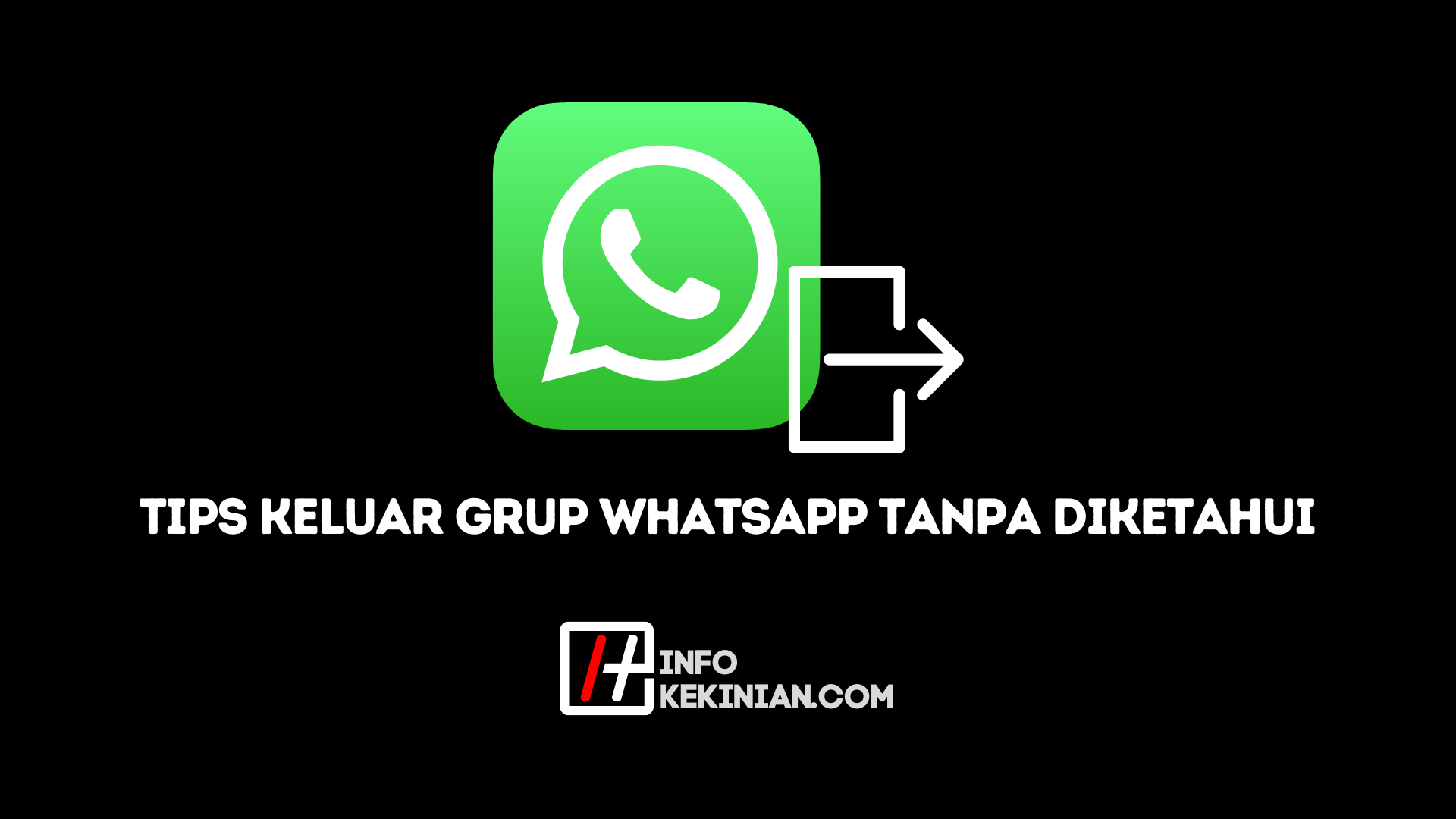 How to Leave the WA Chat Group Without Being Found Out
Please refer to the following tips:
1. Change to a new number
An easy way to leave a WhatsApp group without group members knowing is to change a new phone number.
But the problem is, this method is not suitable if we still want to use the old number.
2. Fake a Phone Number
How to 'leave' from the WhatsApp group without being noticed by group members is almost the same as the previous tip. However, we don't need to change the number permanently.
The trick is to keep a new number ready for a while. Then enter the settings menu on WhatsApp (three dots above).
Then click Account and select the Change Number menu. After that, enter the new number.
After the first step is complete, immediately leave the group we want to leave. Next, on the phone settings menu, select the WhatsApp application, then delete data and cache.
Then the WA account will disappear, but our name will still be on the group member list. Then finally reopen the WhatsApp application and continue re-registration with the old number.
3. Rename and Delete Profile Photo
When someone decides they don't want to change numbers, they can leave the group permanently without being noticed.
What you need to do is quite simple, it's basically changing your profile name and deleting your profile photo. To do this, click on the options menu (three dots at the top) and select Settings.
Then edit our profile name with another name, and don't forget to delete our profile picture.
After making changes, return to the desired group menu, then exit as usual by selecting exit group.
By trying this method, no one will know that we left the group because the warnings received by other members do not include our name.
Conclusion
Those are 3 ways that you can try right away without being complicated, you can choose one of the tips above that suits your needs.
Thus the article regarding Tips for Leaving WhatsApp Groups Without Being Known and don't forget to continue to visit the Infokekinian website.
Because we also have a lot of other information and recommendations which of course will be useful and help current friends.