Infokekinian.com – On this occasion I will give tips on how to quickly resize photos for CPNS. Come on, keep reading this article until it's finished.
Actually how to change the size of CPNS photos is not difficult. The document in the form of a passport photo with special size provisions is one of the requirements for registering for CPNS this year.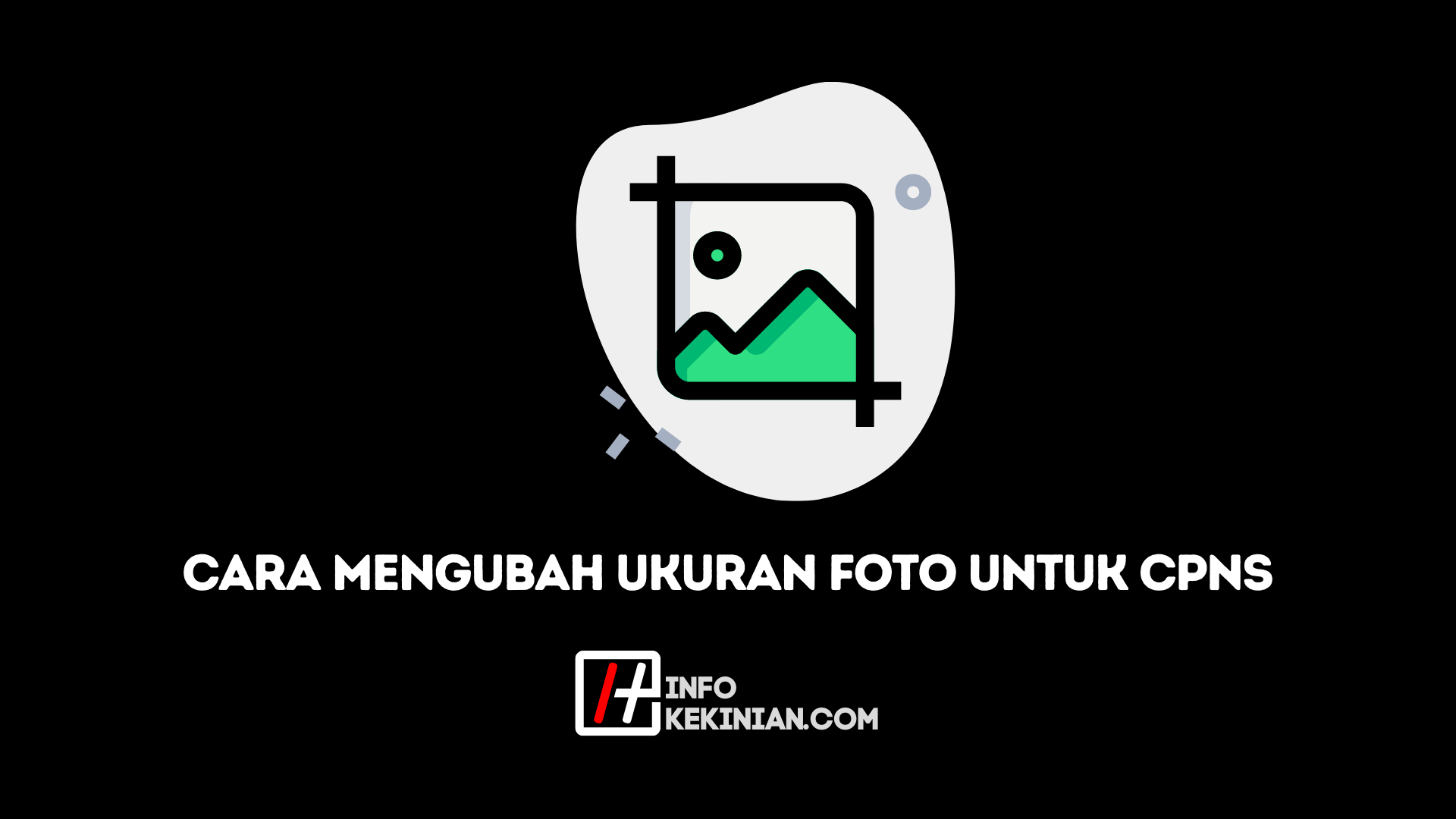 Administrative requirements for CPNS registration must be correct and according to the instructions of the Executive Committee.
One of the most difficult problems for participants was the size of the photos to be uploaded.
Many participants were still confused about how to change the photo size for CPNS.
You need to know that there are many ways to resize photos for CPNS both online and offline. For more details see the instructions below.
How to Resize Photos Offline
Here are ways that you can pay attention to:
1. Microsoft Paint
The Microsoft Paint application can be used to help you adjust the photo size for the CPNS list.
The method is very simple, almost every laptop or computer device has this application because it is default software.
Open the application in your storage directory.
Select the file menu, then select the photo you want to resize.
Click the Resize option on the File menu.
Reduce the size of the image according to the conditions for the formation you want to enter, then click OK.
When finished, save the photo by selecting "Save As" on the "File" menu and name it as needed.
How to Resize Photos Online
You can use several sites to resize photos. Of course, the site in question is free and very secure.
1. PicResize
For those who want to resize photos using PicResize, you can do the following:
Visit the PicResize.com website.
Then click Browse or Open a photo file and highlight it in the available column. If so, click Continue.
Scroll down. Select Resize Your Picture to resize the photo as needed.
Click I'm Done, Resize My Picture
3. CompressJpeg
Visit compressjpeg.com.
Select the file upload menu and specify the photo file you want to resize.
Adjust the file size with the photo dimensions listed in the 2021 CPNS as needed.
Run the command and wait for the selection to complete.
Save and your photo is ready to use.
Conclusion
That's a fast way that you can follow to change the size of the photo you need when you want to register for CPNS.
Thus the article regarding Tips on How to Quickly Change Photo Size for CPNS and don't forget to keep visiting the Infokekinian website.
Because we also have a lot of other information and recommendations which of course will be useful and help current friends.