Infokekinian.com – Do you know tips on choosing Initial Public Offering (IPO) stocks? IPO or Initial Public Offering is the initial sale of a company's shares to the public.
Analysts warn that investing in newly listed stocks is risky with danger due to a lack of prior financial performance data.
Due to price speculation, short term trading in this stock is also risky. In addition, liquidity is often minimal which can lead to considerable volatility.
Even though the risk is big, investors can still get big profits! Investments in an IPO can buy up to 1.000% of shares, but the risk of return can be as high as 70%.
Well, this time Infokekinian would like to give some advice on choosing IPO stocks so that you can make a lot of profit.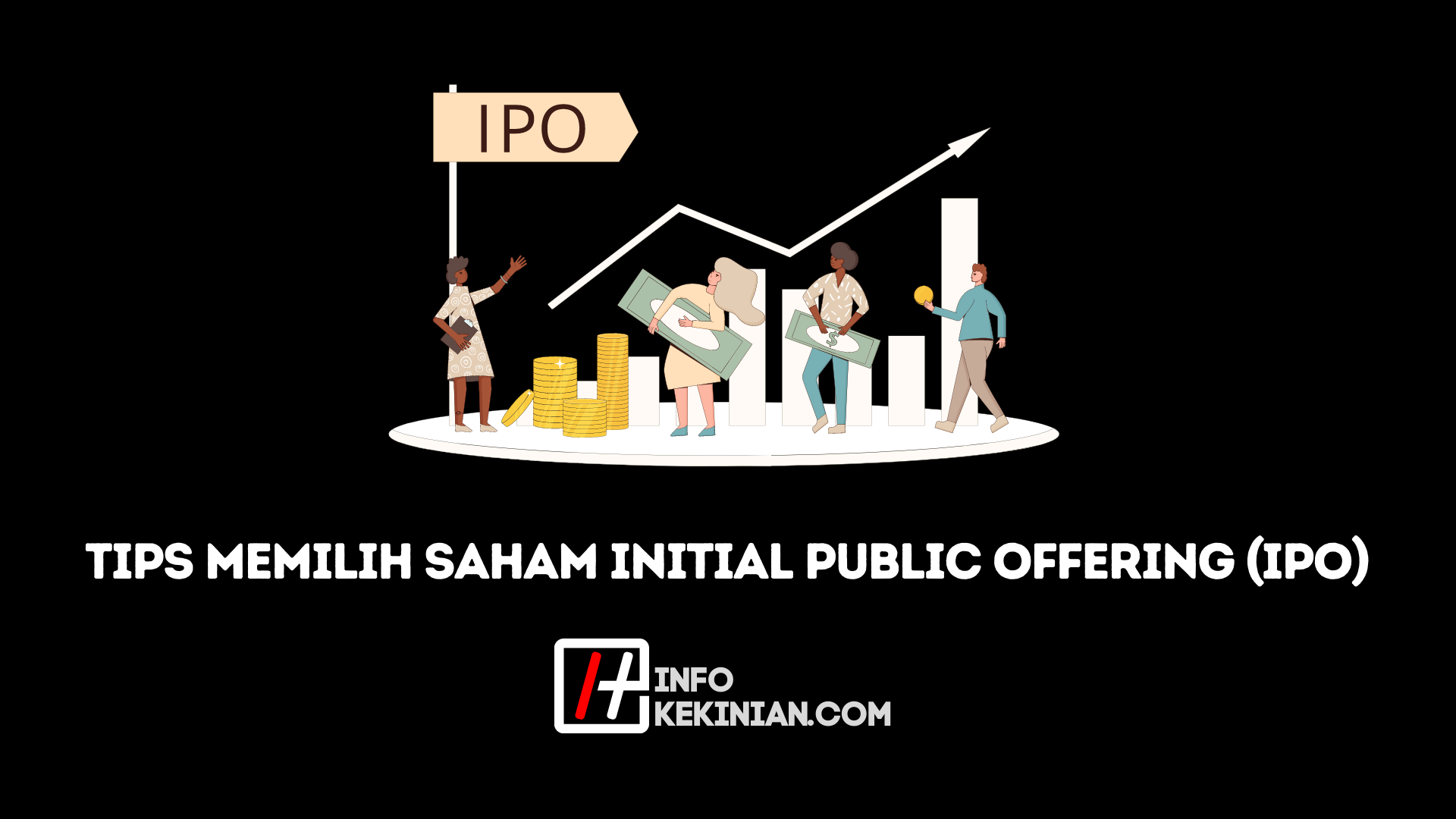 Tips and How to Choose IPO Shares
Here are tips - tips that you can do:
1. Pay Attention to the Issuer's Fundamental Factors
Issuers often offer lower prices on initial sales to attract investors. To invest or buy shares of new issuers, we need to pay attention to fundamental considerations.
Low stock prices may be caused by bad fundamentals. We can use basic ratios, such as the price earning ratio (PER) and price to book value ratio (PBV) to see stock prices based on the amount of profits printed and the value of business equity.
2. Read the Issuer's Prospectus
Also, be sure to read the prospectus before buying IPO shares. Prospectuses are often issued before they become public and contain information about the company, from company history, business sector to financial reporting.
If we want to have a better understanding of how the issuer's financial performance has been in recent years, we must pay attention to this study.
In addition, pay attention to the future potential of the company. Issuers with outstanding commercial prospects, their shares should be valued highly in the future. Share prices will remain stable in the months following the IPO if these prices are followed.
3. Understand the Purpose of the IPO
Issuers usually have certain goals when conducting an IPO. Anyone considering investing in an initial public offering (IPO) should know whether the funds raised will be used to fund growth or to pay down debt.
Issuers that carry out an IPO with the aim of developing their business can send a favorable signal because these funds will be used again to find new sources of profit, and then we can enjoy these benefits.
Try to avoid issuers who intend to pay debts. Such issuers may find it difficult to expand because they need too much debt support to continue their operations.
If this condition continues, the value of the capital we save will decrease or may run out.
4. Check stock price performance
Check the stock price performance a few days after listing if we buy IPO shares on the secondary market.
According to research related to IPO stock trends, a good stock price on the first day indicates that the stock can last for another month.
However, if the stock price drops on the first day, it is likely that the price will continue to fall.
Conclusion
Those are 4 tips that you need to pay attention to in choosing IPO shares, so that they won't harm you later.
Thus the article about Tips for Choosing Initial Public Offering (IPO) Shares and don't forget to keep visiting the Infokekinian website.
Because we also have a lot of other information and recommendations which of course will be useful and help current friends.