Infokekinian.com – Now it's easy to transfer XL quota. XL customers can easily transfer their quota in a number of ways that can be tried.
The current internet quota can be easily divided. You can share internet quota with other people or family members so that we can enjoy the internet easily.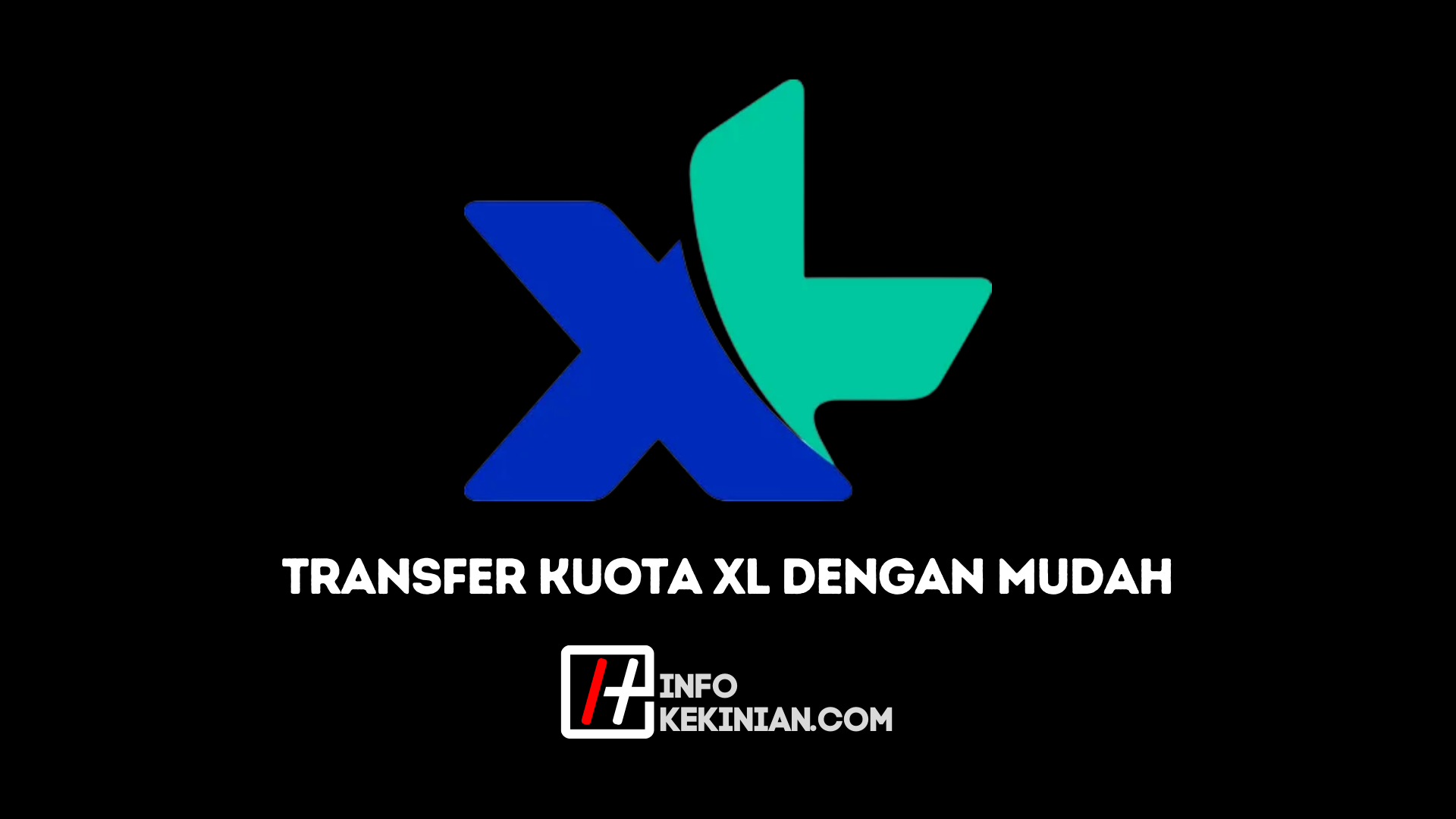 How to Transfer XL Quota
We have the following ways to try to transfer XL quota:
1. Using the MyXL Application
The first thing we need to do is download it on Google PlayStore or Apple App Store and install the MyXL application on the cellphone you are using.
If so, please open the application and login with your XL number.
On the main menu page, enter the Share Credit menu.
Then pay attention to the top column and write down the destination number to which credit will be sent.
Don't forget to write down the nominal credit that will be sent in the column below.
Make sure we have written down the destination number and credit amount correctly.
After that, click the send button.
Wait a few moments for the XL operator to send a reply SMS containing the verification code from the credit transfer transaction through the MyXL application.
Copy the code and enter it into the column in the MyXL application earlier.
2. Using the Xtra Combo package
Xtra Combo package users can transfer XL quota. Users can transfer XL quota in the Xtra Combo package to Xtra Combo VIP via the Transfer Quota feature.
All we have to do is enter *123*123#. The Quota Transfer feature applies to XL prepaid customers.
Therefore, for quota transfers, prepaid customers must first subscribe to two packages, Xtra Combo and Xtra Combo VIP.
Xtra Combo package customers can transfer both the main and accumulated quota.
As long as the quota in the Xtra Combo package is still available, customers can transfer quotas many times.
Customers can transfer quotas as long as the Xtra Combo package is active. Please note that for Xtra Combo and Xtra Combo VIP package customers, the package quota will run according to their respective active periods and will be automatically extended as long as there is sufficient credit.
3. Using Familiar Packages
We can also use the Akrab package to transfer XL quota. With the Akrab package, we can share internet quota with relatives or other family members.
We can add or remove family members that we want to share the quota with. However, before that, of course, we have to activate the Familiar package first.
Conclusion
Those are 3 ways to transfer your XL quota and now you can easily share your quota with other people, such as friends, family or boyfriends.
Thus the article this time and don't forget to keep visiting the Infokekinian website.
Because we also have a lot of other information and recommendations which of course will be useful and help current friends.