Infokekinian.com – Do you like editing videos now? Do you already know about the video combining application on an Android cellphone? Merging several separate videos into one file is a process in the video editing process.
One of the most typical is bringing together all the video parts or important moments into one video package.
In order to edit videos in the past, you need to know how to use video editor software installed on your computer. However, the general public can now achieve this.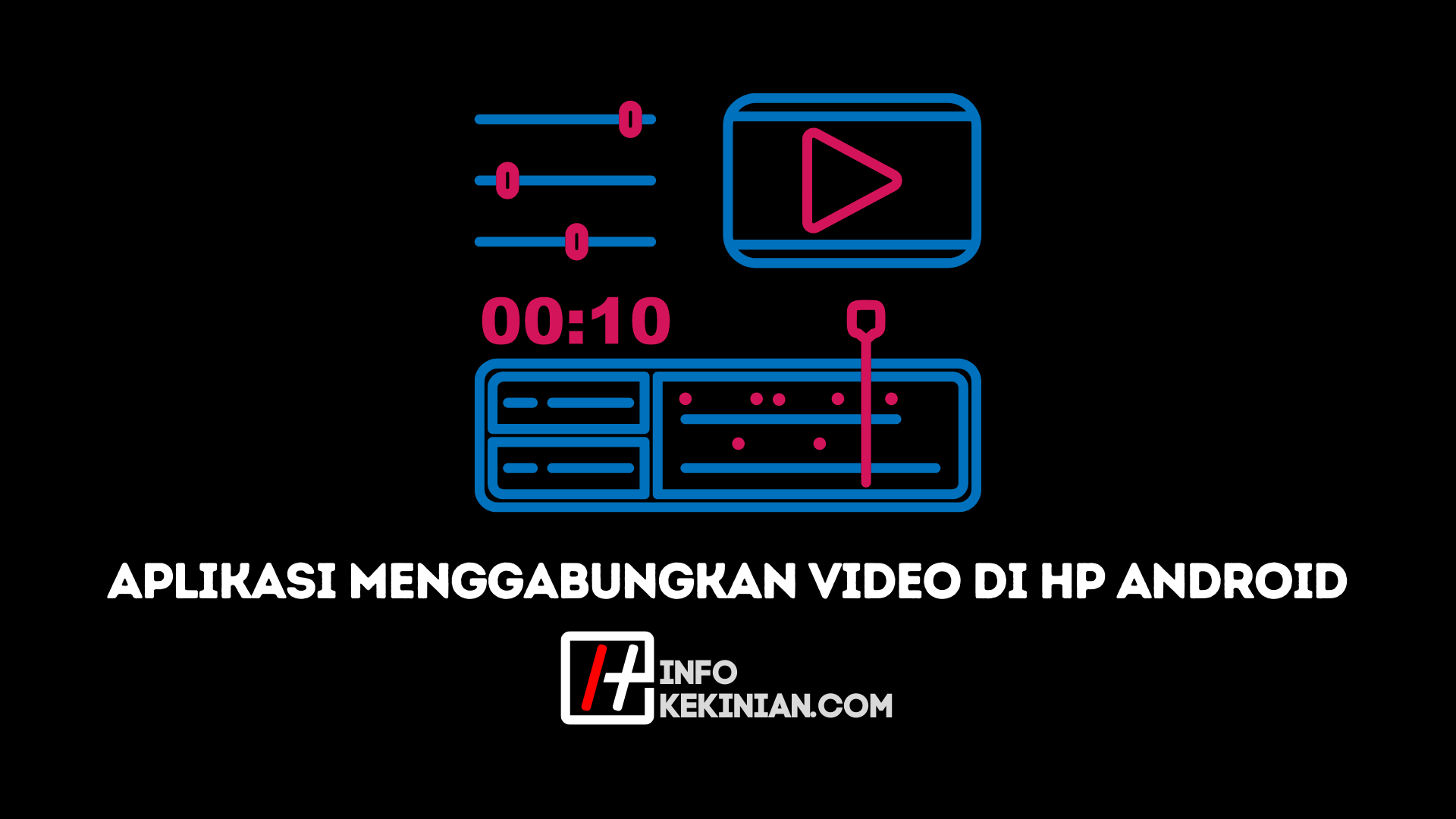 Due to technological advances, video merging is currently only possible with Android smartphones.
A great option for those of us who enjoy video editing is now available to Android users in the form of a video merging program.
Where video editing itself is an action to modify a video that we might do to make a more enchanting video clip.
4 Video Merger Apps on Android
As previously mentioned, using video editing software on a computer or laptop requires unique skills and knowledge to operate.
But now we can do it very easily, even for the average person nowadays we can do it.
This convenience is obtained by using an application on Android. Where besides being easy to carry out the editing process, the application can also be obtained for free.
As we know that most smartphones now have at least two to 4 cameras.
With a fairly advanced frame rate, it feels quite wasteful if we don't use it for good activities such as taking pictures or videos, then we combine it with a video merging application which we will discuss below.
Then what are the lists of video merging applications that we can rely on to combine many videos into one?
Here is a list of recommendations:
1. VivaVideo
Which of us has never heard of VivaVideo? I'm sure almost every android person knows that VivaVideo is one of the best video editing apps out there.
The VivaVideo application was developed by the QuVideo developer which has been downloaded more than 500 million times on the Google Play Store.
VivaVideo is one of the best video joining applications that has a variety of advanced features such as being able to cut video parts, combine multiple videos into one, add filters, text and also music to videos.
And can speed up and slow down video speed and many other interesting features from VivaVideo.
2. VideoShow
Furthermore, there is an application that combines videos, namely VideoShow, where this application was made by the EnjoyMobi developer which is already popular among developers in the Android world.
Because it is made by a well-known developer, of course we can rely on this VideoShow to meet our video merging needs.
Some of the capabilities in this program allow us to combine several videos, such as cutting videos, creating slideshows, adding background music and various other interesting features.
Apart from that, we can also add filter effects, add stickers, add themes, and even add several other features.
3. VidTrim
For those of you who don't like complicated, the VidTrim program is perfect for you. Where this program is very simple and easy to help us in the process of merging many videos into one.
For trimming and merging videos, converting video to audio, or saving stills from merging frames, the only VidTrim video is the basis.
We can conclude that this program is ideal for those of us who don't want to get bogged down in the minutiae of video editing but want a straightforward solution.
For commercial viewing, VidTrim provides a very clear and easy to understand interface.
4. AndroVid
Indeed, this AndroVid video merging application does not have as many users as the applications above. Nevertheless, Zeoxy's software includes plenty of tools to meet our video editing requirements.
Apart from cutting and merging videos, we can also convert video formats using this software using this video. For example, we can convert .MP4 format to .MP3 format.
We can also create video presentations, add background music from our smartphone, add text and even change the contrast and brightness.
Conclusion
Those are some Android video merging apps that you can use to tackle common video editing tasks like trimming and merging videos.
Thus the article about Applications for Merging Videos on Android Phones and don't forget to keep visiting the Infokekinian website.
Because we also have a lot of other information and recommendations which of course will be useful and help current friends.