Infokekinian.com – Do you want your photo to be an Aesthetic in the style of Selebgram? Here are 7 editing applications. Come on, see this article to the end to find out more complete and clear information.
Celebrity-style contemporary photos or aesthetic photos are increasingly popular. As a result, celebrity-style aesthetic photo editing applications are currently in great demand and emerge as the best choice.
Usually, young people, celebrities and artists take pictures of family gatherings, social gatherings and outings. The end result is always aesthetically pleasing and contemporary.
Usually, HP users will use additional applications to enhance the resulting photos before sharing them on social media.
There are many aesthetic photo editing applications in the style of contemporary celebrities. However, only a few are truly extraordinary.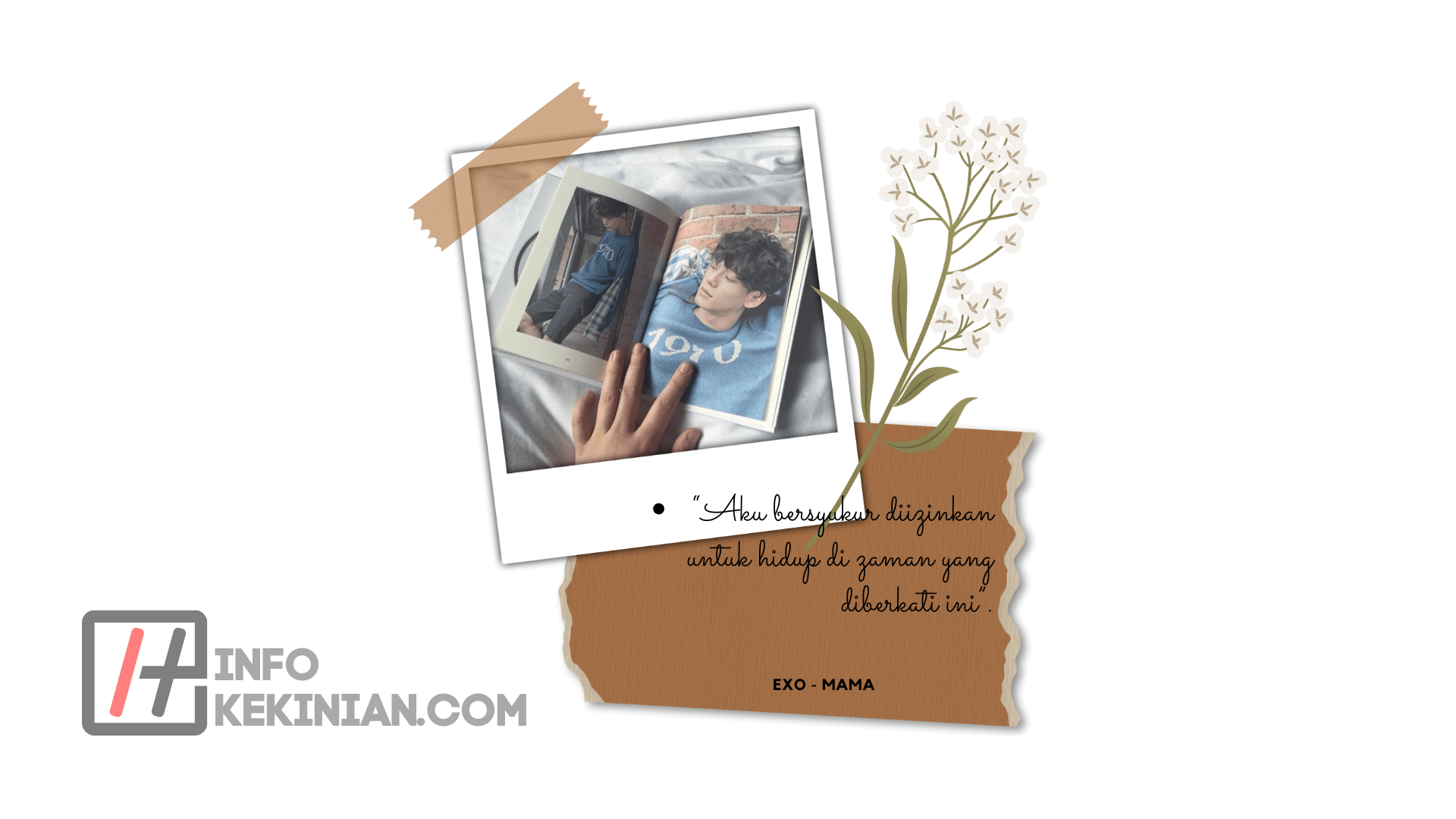 For the Android and iPhone operating systems, there are many photo editing apps available. Users can download some of these applications for free.
Celebrity, Contemporary & Aesthetic Photo Editing Application
This time, we will provide recommendations for a number of free applications for aesthetic photo editing the best present of a celebgram. Can make your cellphone camera shots look prettier.
The following are 7 applications for free photo editing but the best celebrity-style aesthetics for Android and iOS cellphones:
1. Snapseet
Who doesn't know Snapseed. Google Snapseed is an easy-to-use aesthetic photo editing application on Android. This application also has various features for its users.
These features are almost complete with color enhancement, automatic contrast, cropping and sharpening photos.
In addition, users such as celebrities can also selectively adjust the color properties according to the user's wishes. This application can be downloaded for free on the Google Play Store via the following link or on the Apple App Store
2. VSCO
VSCO (Visual Supply Co Camera) is a must-have application for beautifying photos. VSCO is like a "one stop shop" for image editing on Android phones.
VSCO allows you to take a photo, then change it and customize it as you wish.
Not only that, you can also open it on all devices, and share it with everyone via social media.
You can even find the best original photography from other VSCO users through the Grid feature. This current photo editing application is also free on Google Play.
3. Adobe Lightroom
If you are interested in using this Adobe application, it might take you a little time to get used to it.
But after knowing how to use it, this free photo editing application will be very helpful for editing photos that are prettier and aesthetic in the style of celebrities.
You only need to select the category of tools you want to use to edit and adjust the appearance of the photo itself.
Apart from that this app also has a photo cropping tool and you can change the gradient of the photo. This application can be downloaded for free on the Google Play Store and Apple App Store.
4. Glitch Labs
The Glitch lab app is for those who want to do photo editing in a different way. In this application there are more than 100 different effects divided into several categories.
This free photo editing application has a simple interface that makes it easier to use. The application can be downloaded and free on the Google Play Store.
5. Pixlr
Pixlr is one of the hottest photo editing apps for those looking for free photo editing services.
Not only can you do basic photo editing, but there are tons of different effects, overlays, and filters to choose from to look aesthetically pleasing
Users can also share edited photos to social networking platforms directly from the app.
The application can be downloaded for free at the Google PlayStore link, iOS users can download Pixlr via the following link.
6.Instagram
Who doesn't currently have Instagram? This social media is a place to share interesting visual content. Users can also edit photos via Instagram.
Edited photos can also be easily saved to the device. Instagram is also currently continuously adding new filters. You can find various filters when uploading photos for feeds and IG Stories.
In the Instagram photo editing application, you make a number of settings to beautify your photos to be aesthetic. Like adding filters, changing the color temperature of photos, adjusting brightness, etc.
If you don't have this application yet, you can download it for free via this link for Android users and the following link for iOS users.
7. Photo Editor
The Fotor Editor application also has a number of tools that are quite complete for Android devices. Not only does it have a series of effects and filters, users can also adjust photos manually by using the features in the application.
Not only that, Fotor also allows you to make photo collages quickly and easily.
To download this free application for editing photos on the Google Play Store. While iOS users can also download it on the AppStore.
If it's still lacking, there are actually many other applications, for example, for editing color photos to black and white. Or you can also try an application to resize photos.
Conclusion
That's a little information about the contemporary aesthetic photo editing application in the style of Selebgram. Are you interested in trying it? Please download the application on Google Playstore or AppStore.
Thus the article about Wanting a Photo to Be Aesthetic a la Selebgram? Here are 7 editing applications and don't forget to keep visiting the Infokekinian website.
Because we also have a lot of other information and recommendations which of course will be useful and help current friends.