Infokekinian.com – On this occasion I will provide information about how to register an axis card for new and old users.
One of Indonesia's mobile phone services, Axis is owned by XL Axiata, an affiliate of the Axiata Group.
Axis provides 2G, 3G and BlackBerry services at home and abroad, with 382 international roaming partners in 159 countries.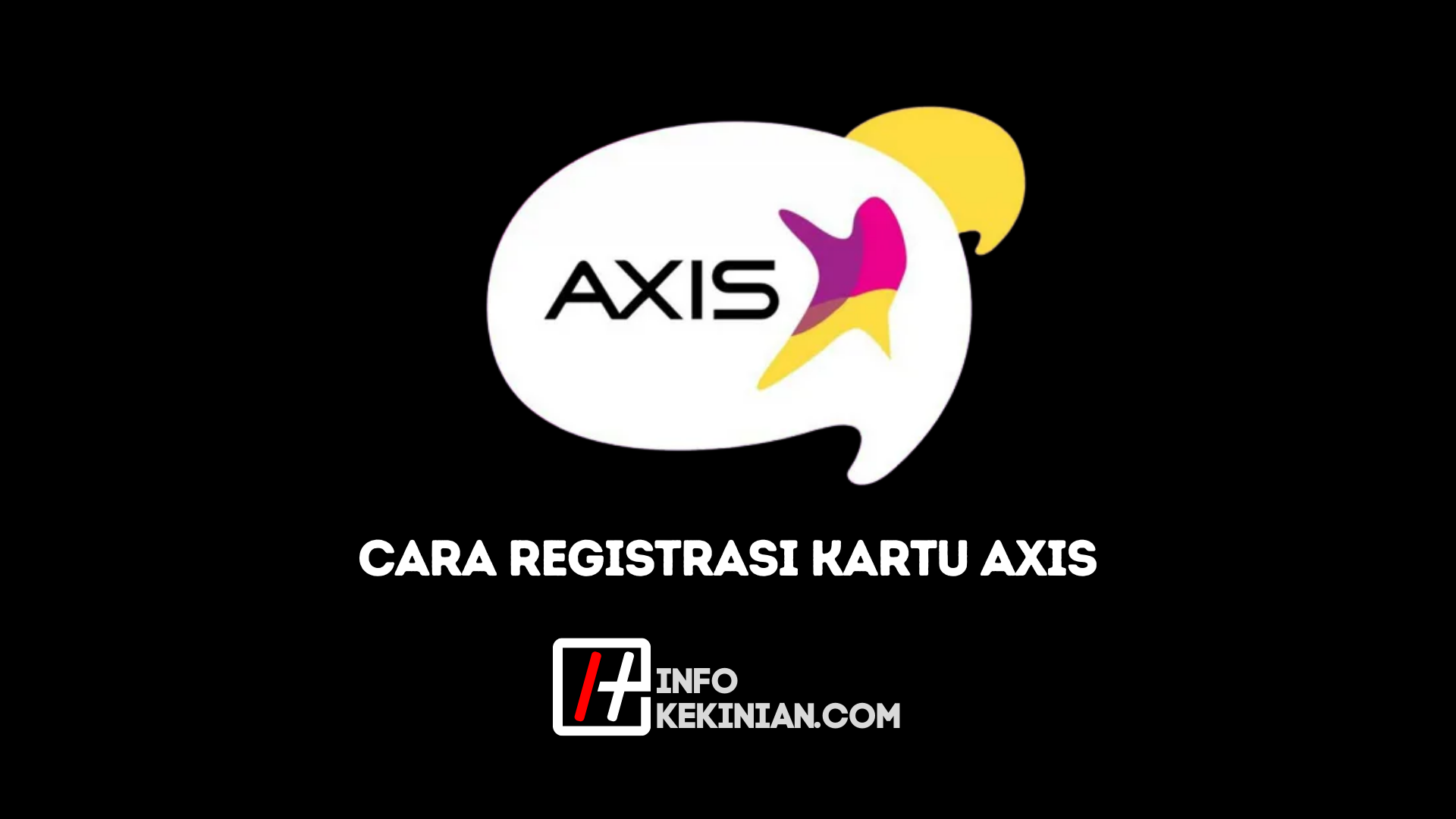 Until now, Axis services are offered in more than 400 services and cities in Indonesia, covering 80 percent of the country's land area.
Axis Telekom Indonesia was purchased by XL Axiata on September 26, 2013. Axis service users must first register.
This registration can help avoid fraud, reduce number abuse, and provide each user with a unique identification. The following Infokekinian share how to register an anti-complicated Axis card.
List of Axis Card Registration Methods
Here's how to register for new and old users:
1. How to Register an Axis Card for New Users
For you new axis card users, here's how you can do it:
Insert the purchased Axis card into your cellphone.
Usually, registration information will appear automatically. However, if it doesn't appear, you can enter the message menu and register here.
Type REGISTER and send to 4444.
After that, you can immediately take the next step.
You must fill in personal information first. When finished, click next.
You will receive an SMS asking you to enter the PREREG CODE or the ID of the counter shop where you bought the Axis card.
The store ID will be provided by the shop owner when you make a card purchase.
Immediately reply to an SMS with the format ID#KODEPREREG, then send and wait a few moments until you receive a notification that your Axis card is active and ready to use.
There is also another way to register an anti-complicated Axis card, namely via online. Here we explain the steps.
2. How to register an Axis card via online for new users
Here's how you can do it:
First, visit Axis official website —–> [ HERE ]
Then you can enter the number you want to register
The number will get an OTP code
Enter the OTP code
Select the "Verify" menu
You can then enter the required data, such as a KTP or family card.
3. How to Register for Old Users
Here's how you can do it:
Re-registration is intended for old users who already have an Axis number. The trick is to send a message to number 4444, the format is ULANG#NIK#No.KK.
If successful, a message will appear confirming the Axis card re-registration. If you get the reply "Sorry, your request could not be processed at this time", then try again from the beginning.
If a reply like this appears: "Sorry, the NO KK data you entered is incorrect", please check the KK number you entered again.
Conclusion
That's how to register an anti-complicated Axis card that you can follow when you want to register your card.
Thus the article about How to Register an Axis Card and don't forget to keep visiting the Infokekinian website.
Because we also have a lot of other information and recommendations which of course will be useful and help current friends.