Infokekinian.com – On this occasion I will provide information on how to open a stock account. Watch this article to the end.
One of the most common ways to invest is in stocks. According to data from the Financial Services Authority (OJK), as of July 30 2021, an increase in SID investors in the Indonesian capital market reached 5.82 million.
That number rose 50 percent compared to 3.88 million at the end of the previous year. To be able to acquire shares, prospective investors must first have a stock account.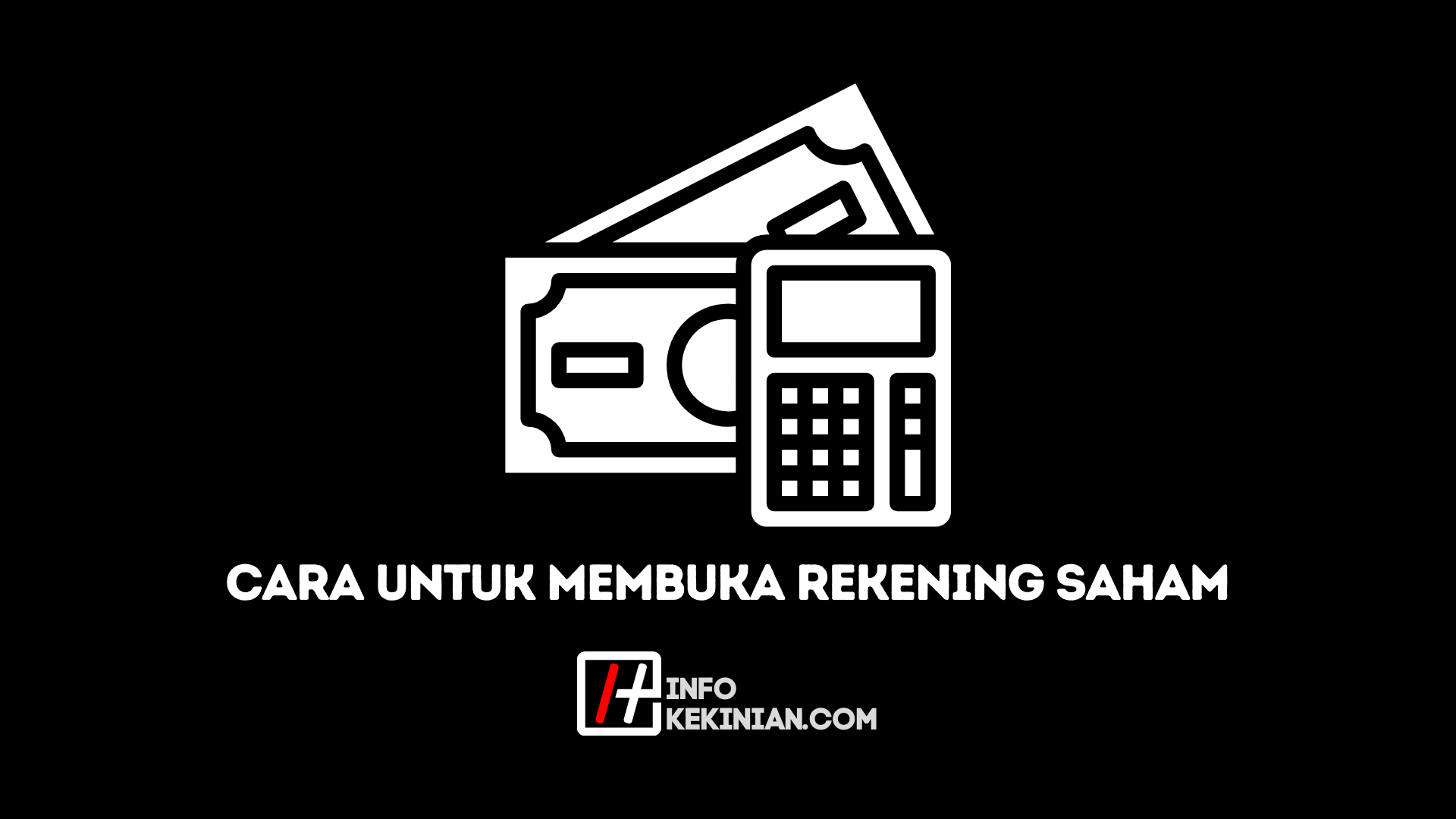 A stock account is an account needed by investors for buying and selling shares.
But before that, various document requirements must be met to open a stock account.
How to Open a Stock Account
The following is how to open and the conditions needed;
1. Select Securities
Just like you want to save money in a bank, you have to choose a bank as an institution to save money.
Within the exchange, these are called securities. Currently there are 44 securities registered and regulated by the Financial Services Authority (OJK).
Each security offers different benefits, and the fees charged to customers are different.
Therefore, before deciding on a security, you need to understand the set fees and minimum deposit.
For your information, several banks provide integrated services in the banking system, ask for securities facilities at the savings bank, so you can start depositing shares directly from the respective bank.
2. Prepare Documents
After you have completed your research and decided which securities to choose, it's time to prepare the necessary documents.
Apart from filling out the form provided by the securities company, you also need to prepare your KTP, savings account or bank account information and Taxpayer Identification Number (NPWP).
After submitting the necessary data for registration, you only need to wait for registration approval. The lead time is usually 3-7 working days.
After being approved, you will be registered as an investor in KSEI and get a Single Investor Identity (SID).
3. Deposit Initial Funds and Start Investing
After getting a stock account, all you have to do is transfer the first funds to the investor's account.
Remember, only the initial transfer of funds to an account in your own name is registered. After that, you can start spending the funds you have in the capital market.
Conclusion
Those are the ways and conditions for opening a stock account that you need to pay attention to.
Thus the article on How to Open a Stock Account and don't forget to keep visiting the Infokekinian website.
Because we also have a lot of other information and recommendations which of course will be useful and help current friends.