InfoKekinian.com – Library applications can help librarians work to manage thousands of books. Because the work of managing a library cannot be said to be an easy job. This is because librarians (librarians) have to deal with thousands of books.
Although there are not many book categories at the school library level, the number of volumes in a single category may be close to several hundred.
Call them whatever you want: subject-specific textbooks, instructor guides, and even fiction and non-fiction books to broaden students' horizons in class.
With a high number of books, it will be more profitable for librarians if schools introduce digital library applications for inventory control, member registration, borrowing and returning books, and so on.
With library applications, regular or repetitive types of work can be automated so that work can be done effectively.
Human error in recording and reporting is another consideration. Using a library application will reduce this so that in terms of time management it will be faster without much improvement due to minor errors.
There are many free and paid digital library apps available online today, including freemium versions (free with certain feature limitations).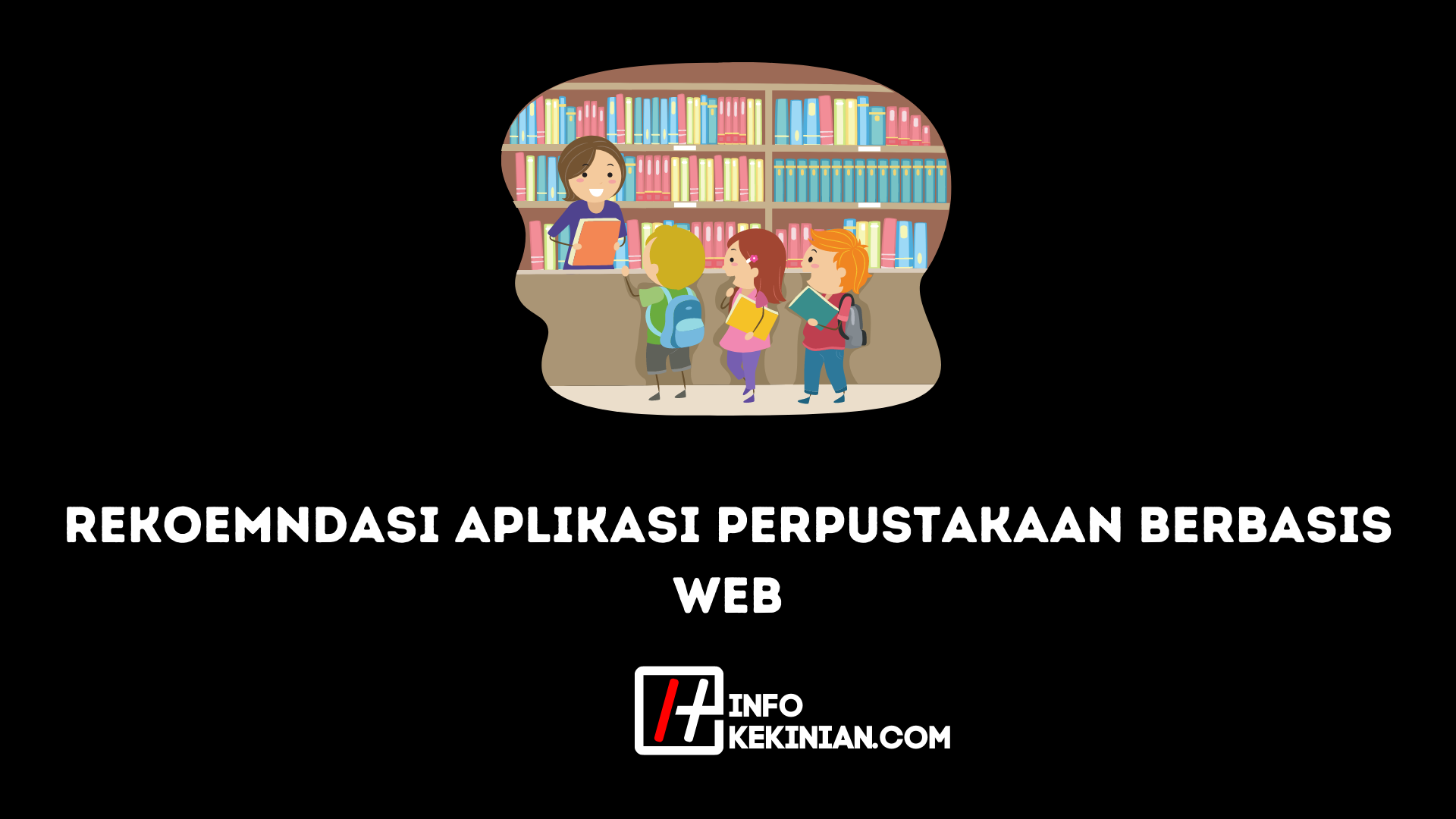 Web-Based Library Application
The following list is an application for managing web-based libraries.
1. iPusnas Library Application
iPusnas is a library application released by the National Library of Indonesia in collaboration with the Aksarama developer.
In addition to typical library functions such as lending books, iPusnas provides social media tools that can be used to interact with other library users. ePustaka, another accessible feature, allows you to be a member of multiple libraries at the same time.
A variety of genres, including short stories and novels, as well as non-fiction topics such as research methodology and marketing management, are all available for checkout on iPusnas.
Not only that, elementary, junior high and high school textbooks can also be accessed here, making it suitable for student learning programs.
2. SLiMS
SLiMS is a digital library catalog application released by the Ministry of Education and Culture (Kemdikbud) in 2014 by the then Minister of Education, specifically Mr. Anies Baswedan.
SLiMS itself stands for Senayan Library Management System and is an Android version of the application as well as a portal from library.kemdikbud.go.id.
At the beginning of its debut, SLiMS was only a digital catalog, but currently SLiMS supports borrowing books like other digital libraries.
SLiMS is an open source book processing software system for library administration. This approach has been widely used by many libraries at home and abroad
3. iJakarta Library Application
If iPusnas belongs to the National Library of Indonesia and SLiMS belongs to the Ministry of Education and Culture, then iJakarta, as the name implies, is a digital library application owned by the DKI Provincial Government from the Library and Archives Service.
Similar to iPusnas, iJakarta's capabilities include borrowing books and social media-style interactions between users. In iJakarta you can also save e-books, so when you want to read an e-book, just open the application.
4. EPrint
Unlike the library programs above, EPrints is more popular among universities, such as UNY, UMM, Undip, UMS and so on. The journal publishing capabilities of EPrints, for example, are tailored to the unique needs of institutions.
EPrints is an open source-based application built in another country that is integrated with agency websites (in this case university websites) (in this case campus websites).
Using EPrints, students can easily find journal articles, theses, and other scientific publications online.
5. iSantri Library Application
You can probably guess from the name. Yes, iSantri is an application specially designed for children who attend madrasas and Islamic residential institutions. iSantri is under the Directorate General of Islamic Education, Ministry of Religion of the Republic of Indonesia.
From the application itself, it can be seen that most of the publications provided are Islamic religious literature, ranging from spiritual, children's, hadith, magazines to motivational and inspirational.
Conclusion
So, those are some applications for managing web-based libraries. If you are currently a librarian, you can use one of the applications above. Hope it is useful!