Infokekinian.com – Here is information about what is Optimism (OP)? understanding and prediction of future prices. Check out this article to the end to find out more complete and clear information.
Optimism (OP) is a purchasable cryptocurrency asset on Binance. On May 1, 2022, this cryptocurrency started trading. OP/BTC, OP/BUSD and OP/USDT trading pairs will be available for this coin.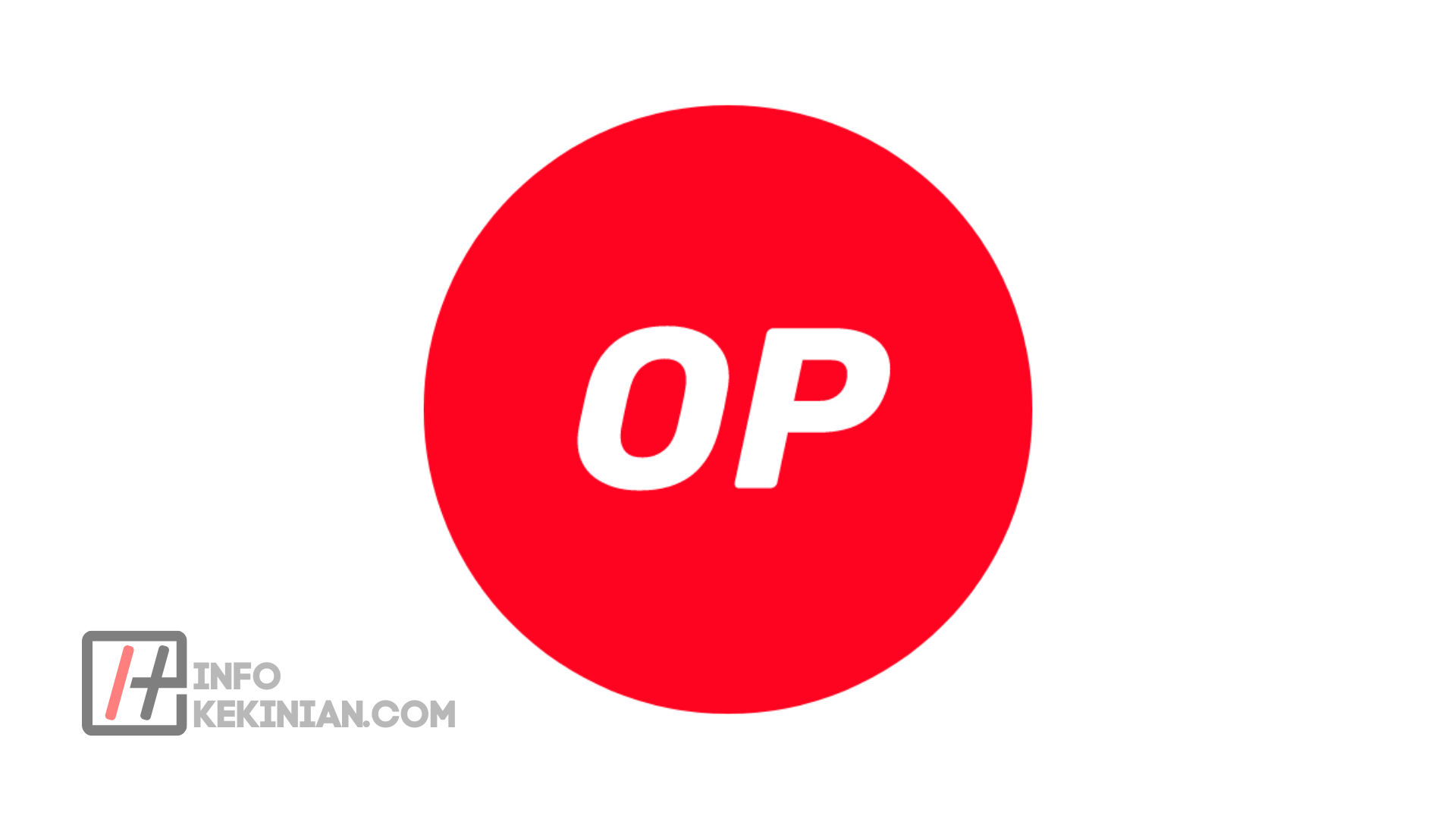 About Optimism (OP)
Optimism (OP) is an Ethereum Layer 2 scaling solution capable of supporting all Ethereum applications.
They combine batches of transactions using 'optimistic rollup' technology to save fuel.
This network was created by The Optimism Foundation, a non-profit organization dedicated to growing the Optimism Collective.
Optimism is a project from Optimist Roll-up that uses anti-fraud security features. Simply put, if your transaction is not proven to be fraudulent, it will be considered valid and accepted.
The name Roll-up refers to separating transactions from the main chain, then wrapping them in one batch and creating proofs, posting to Layer 1. Specifically, the Optimism construct consists of 3 main components:
Ethereum Mainnet : Layer 1 native security platform.
Optimistic Rollup: The essence of Optimism's scalability.
Optimist Virtual Machine (OVM): Ethereum-compatible virtual machine, making projects work like in L1 Ethereum.
OVM is an environment that allows developers to deploy their smart contracts to these solutions with just a few lines of code.
After all, OVM is a virtual machine with much better scalability, helping to process a large number of smart contracts simultaneously.
What Makes Optimism (OP) Unique
Blockchain Optimism has several key points including:
Transaction Experience: With low latency, gas fees are reduced by 90 times compared to gas fees on Ethereum today.
Scalability: Thanks to OVM, DApps on Ethereum can migrate to Optimism with just a few modifications.
Security: Layer 2 still inherits the strict level of security from Ethereum's Layer 1.
In the latest version, Optimism has introduced Optimism Collective. Optimism Collective is a large-scale DAO (Decentralized Autonomous Organization) of digital democracy governance, built to drive the rapid and sustainable growth of decentralized ecosystems.
In the near future, the governance of Optimism will be determined by an association between the Optimism Foundation and members of the Optimism Collective.
About OP Tokens
Recently, Optimism launched the OP token and announced an airdrop for those who have been involved as early adopters and active users of the project in the Optimism ecosystem.
OP is the primary utility token and governance token used to govern the Optimism protocol.
This token powers the Token House, which will be a division of the Optimism Collective alongside Citizens' House.
Collectively manages network parameters, treasury spending, and protocol upgrades.
There is currently little information on the OP token use cases; however, according to Optimism's announcement, OP tokens are primarily used in the Token House for governance purposes such as:
Select protocol update.
Choose the distribution of incentives for projects as part of the Governance Fund.
Project funding on Optimism.
Participate in project management with OP Citizens.
Tokenomics OP Tokens
The following is information about the Tokenomics OP Token:
Token Name: Optimism Token (OP)
Tickers: OP
Blockchains: Optimism
Token Standard: ERC-20
Contract: 0x42000000000000000000000000000000000000000042
Token Type: Governance
Total Supply: Updating…
Initial Supply: 4,294,967,296 OP
OP Token Price
Today's OP token when this article was created was $1.60 USD based on data obtained from the CoinMarketCap website. Optimism (OP) is ranked 2808 based on its market capitalization value.
This token has an initial supply limited to only 4,294,967,296 OP tokens, with the following locations:
Ecosystem Fund: 25%
Retroactive Public Goods Funding (RetroPGF): 20%
User Airdrop: 19%
Core Contributors: 19%
Sugar Xaddies: 17%
Conclusion
That's a little information about the Optimism (OP) token, complete with the price. If you want to know where to buy the Optimism (OP) crypto token at the current price.
The top cryptocurrency exchanges for trading these crypto assets are Binance, OKX, FTX, Bybit and MEXC.
Thus the article about What is Optimism (OP)? Understanding and Prediction of Future Prices and don't forget to continue to visit the Infokekinian website.
Because we also have a lot of other information and recommendations which of course will be useful and help current friends.